Digital Marketing Metrics - Table of Content
What is Digital Marketing?
It refers to all the online activities conducted to promote the goods and also services of the company. The promotion can be done either through social media, advertisements, Influence marketing, guest blogging, and others. Numerous tools and methods can be used for digital marketing.
People often interchangeably use the words digital marketing and internet marketing though both differ from one another.

Internet marketing uses websites whereas digital marketing uses websites and other platforms too.

The digital marketing technique is utilized by all types and sizes of organizations.

The primary objective of any business is to onboard as numerous clients as possible.

The covid 19 pandemic has made us realize and choose digital marketing over traditional marketing to attain growth in the long term.
Why Digital Marketing?
When you are starting a company, getting business at the start is difficult.
On the other hand, Digital Marketing provides a cost-effective marketing strategy to reach your TG and promote your brand.
It is a constructive technique because most things are now online.
The internet connects people and businesses across the globe.
Social media platforms such as Facebook, Instagram, Twitter, and LinkedIn are used extensively.
An effective strategy of social media optimization (SMO) can help reach the target audience and gain customers.
Digital Marketing is a great way to promote small businesses, even with limited resources.
Hiring a professional firm for digital marketing can significantly increase an organization's reach.
Digital Marketing is essential for the success of all businesses, regardless of size or industry.
It is measurable with the help of analytics, making it easy to calculate and analyze the return on investment (ROI).
Expert businesses calculate ROI and choose the key performance indicators (KPI).
Analytics data can be utilized for the calculation of metrics for each campaign.
What are Digital Marketing Metrics?
Businesses use Digital Marketing Metrics to measure the performance of marketing activities in quantity.
Sales growth, ROI, and brand awareness can also be tracked.
To know what all activities are working in the organization's favor you need to monitor all the KPIs of digital marketing.
You need to know the source of your good media plan to know where to spend your marketing budget.
Nowadays, it's easier to track the paying customers' sources and the cost of acquiring them through strategies of digital marketing.
With this information, you can get rid of the ineffective parts of the approach and focus on enhancing the successful ones.

Become a Digital Marketing Certified professional by learning this HKR Digital Marketing Training !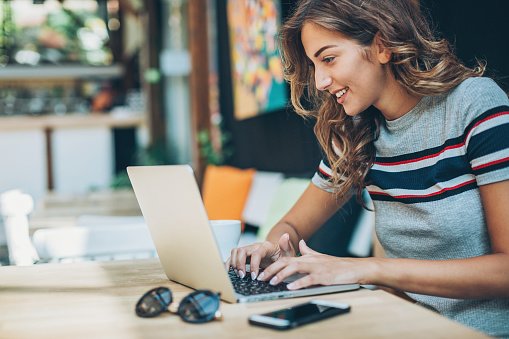 Digital Marketing Certification Training
Master Your Craft
Lifetime LMS & Faculty Access
24/7 online expert support
Real-world & Project Based Learning
Different Types of Digital Marketing Metrics
As we now know the importance of digital marketing metrics lets us understand different types of digital marketing metrics that an organization uses for measuring their growth.
Search Engine Optimization:
Experts from the marketing field make use of search engine optimization to grow website traffic and assess outcomes. They consider SEO as a statistic and a technique to track their performance. To increase the traffic on the website SEO will use keywords to generate natural results for searches. The vital keywords about the website will be used to analyze using SEO analytics. It also helps to understand how keywords have contributed to increasing the traffic to the website content.
Website Traffic:
By keeping track of the total number of visits or traffic to your website, you can understand where your visitors are coming from, how many potential customers are visiting, and how the visitor number changes over time. Companies work to consistently increase their overall website traffic to improve their online presence and attract more potential customers. You may get an overall idea about your online presence by knowing the total visitor's number on the organization's website.
Bounce Rate:
Your bounce rate tells you how many people left the website just after seeing one page. It can also tell you how long visitors were on the website before leaving. If your bounce rate is low, it means people are finding what they want on your site and are more likely to stay longer. This can lead to more opportunities for sales or conversions.
Channel Traffic:
The user can understand and evaluate the most effective strategies to bring website traffic by knowing how visitors reached the website. Most marketing experts use the measure of channel traffic to find out where visitors were before visiting the website and also how they landed there. The following is the list of possible channels.
Direct Traffic:
When people type your website's address into their web browser, it's called direct traffic. It means they already know about your brand and want to visit your site without using search engines or other channels. Direct traffic is a good sign that people are familiar with your brand and interested in it. When search results are organic it means that the links that show up on search engines without being paid for and using keywords can help your site show up higher in those results. This is called SEO.
Social Media Platforms:
People can find your website by selecting the links from other places, like social media or ads. For example, if you post links to your site on your social media accounts, people can click on them and go to your website. Clicking on ads on social media is another way people can access your site from another channel.
Referrals:
People can find your website by clicking on links from other places, like social media or ads. For example, if you post links to your site on your social media accounts, people can click on them and go to your website. Clicking on ads on social media is another way people can access your site from another channel.
Cost Per Click:
As part of the Digital Marketing strategy many organizations pay for the advertisements about their products and services on a few websites. To evaluate the impact of any advertisement campaign experts consider Cost- per-click data or impression data. In Digital Marketing, an impression means someone saw your ad online. A click means someone clicked on your ad and visited the website. Impressions are usually sold in large numbers like 1,000, and they cost less than clicks because they only sometimes lead to action. Businesses pay more for clicks because they have a better chance of turning into sales or leads.
Click-Through Rate:
Click-through rates measure the percentage of people who clicked on an ad and visited the website. Marketing experts know that even though many people might see your ad, only a few will click on it. To get more clicks, professionals try to get more people to view the ad. Marketers want to increase click-through rates to get more leads.
Cost per lead:
It considers clicks, response rates, and account impressions to find the amount spent by the company per lead. This indicates the total expense for converting website users into probable buyers via organic traffic and activities undertaken for advertisements. Experts can determine the profitableness of advertisement campaigns via cost per lead method. It can also assist in the budgeting and distribution of funds for certain activities. It will be easy to figure out the volume for marketers for their organization by understanding the cost per lead.
Want to know more about Digital Marketing,visit here Digital Marketing Tutorial !
How to Choose the Right Digital Marketing Metrics?
Following is the list of digital marketing metrics:
Keep metrics and KPIs Separate:
Measuring everything doesn't give you meaningful insights. To distinguish between important performance indicators and metrics, you should identify what is important for the business. You can measure anything, but it's only valuable if it helps improve your business. Avoid using irrelevant metrics that don't add any value. Using the wrong metrics can waste your time as well as resources. Too many measurements can also be confusing and misleading. Therefore, it's important to select digital marketing metrics and key performance indicators that will help you achieve your goals on time.
Apply the SMARTER and Six A's methods:
SMARTER i.e Specific, Measurable, Attainable, Relevant, Time-bound, Evaluate, and Reevaluate. This indicates a requirement list for any marketing metrics to be useful. It should take into account your goals, realistic with business, and also flexible to modify as the business evolves. On the other hand, the full form of the Six A's is Aligned, Accurate, Attainable, Alive, Acute, and Actionable. This practice also evaluates the importance of the metrics and their usefulness for the business that has many indicators and business needs to reduce down to a few of them.
Don't get caught up in vanity metrics:
A vanity metric is a number that looks good but doesn't help businesses plan for the future. These metrics may make it seem like there is an improvement, but they don't provide useful information. A common example of a vanity metric is social media followers. For example, if a business gains 10,000 new Instagram followers, it may seem like a great success. However, if only 50 of those followers buy the product or service, the metric isn't useful. To avoid using vanity metrics, it's important to be objective when selecting marketing metrics to monitor. Focus on metrics that truly reflect business performance, rather than just likes and followers, which may not be meaningful indicators of success.
Set realistic goals:
One of the essential components of measuring any metrics is to set achievable goals. To calculate the efficacy of the metrics you need to know where you are and where you want to reach. In this scenario try to avoid setting unrealistic targets for instance a 50% increase in sales when it has been deficient in the previous years. You should consider the industry benchmarks and the realistic position of the organization. You will also not be disappointed with setting high expectations when you set realistic achievable goals.
What is the Most Important Digital Marketing Metric?
Revenue is the most important digital marketing metric for any organization's marketing team. For all the experts each KPI should be able to fetch revenue. The revenue helps to know the income generated with various revenue streams. This indicates both high and low-performing areas of the business. A few marketers also consider other KPIs such as return on advertisements expenses, and cost of customer acquisition to track what helps revenue grow even though Revenue is on the top.
Digital Marketing Metrics every business should track
Digital Marketing Metrics and KPIs are tools that help marketing teams measure and monitor the effectiveness of their digital marketing campaigns. These teams use different platforms and tools to promote their products or services online, and it can be difficult to keep track of the results. By setting up specific KPIs and tracking them on a dashboard, it becomes easier to set goals and measure how well the campaign is performing against those goals.
Top 30 frequently asked Digital Marketing Interview Questions !
Conclusion:
To track business growth, loss, and revenue of the business, organizations will have to consider Digital Marketing Metrics and make use of its tools. This will help to compare and evaluate different strategies to help the business grow. To determine the effectiveness of marketing activities it is necessary to quantify the results for the best output. Hope you have understood the concept of Digital Marketing Metrics. To explore all the career opportunities in Digital Marketing visit HKR Trainings, a one-stop solution for all your career growth and requirements.
Related Articles:
1. What is CTR in Digital Marketing