1. What are the top digital marketing tools you are aware of?
Ans: Some of the top digital marketing tools are.
Keyword Discovery.
RankWatch.
Alexa Ranking.
Moz.
Google Analytics.
StumbleUpon.
Crazy Egg Heatmaps.
Favicon Generator.
XML Sitemap Generator.
Digital Point Keyword Tracker.
Submit Express Link Popularity.
Take your career to next level in digital marketing  with HKR. Join digital marketing Training now!
2. What are the different types of Digital Marketing?
Ans: The different types of digital marketing include.
Search Engine Optimization (SEO).
Search Engine Marketing (SEM).
Content Marketing.
Email Marketing.
Social Media Marketing.
E-commerce Marketing.
3. How would you categorize Digital Marketing?
Ans: There are two main categories in Digital Marketing.
Inbound Marketing:
The inbound marketing pulls in interested customers.
It is written according to the consumer's needs.
It is a part of content consumption.
Natural habitat: blogs, social media, search, influencer marketing, opt-in emails.

Outbound Marketing:
The outbound marketing pushes regardless of interest.
It is written according to the product's needs.
It disrupts the content consumption.
Natural habitat: display ads, telemarketer scripts, magazines, TV ads, billboards.
4. What are the skills needed for Digital Marketing?
Ans: Digital Marketing is a combination of innovation, creativity, and analytics. It requires a creative mind, data analysis skills, writing and editing skills, and technical skills to become a successful digital marketer.
5. What are the most effective ways to increase traffic to your website?
Ans: The effective ways of increasing the traffic of your website are.
Paid search.
Display advertising.
Content marketing.
Writing crisp headlines.
SEO activities.
Content optimization.
Targeting long-tail keywords.
Guest blogging.
Seeking referral traffic.
Posting content on LinkedIn.
Linking Internally.
Email marketing.
6. What are the key areas where you can use keywords to optimize your site ranking?
Ans: The keywords can be used in the following areas to obtain better ranking.
Website URL.
Website Title.
Meta tag.
Web page content.
Body text.
Headlines.
7. What is the role of SEO in digital marketing?
Ans: SEO is an acronym for Search Engine Optimization and it helps your web page easy to find, categorize, crawl and help it rank on the first pages of search results. SEO is a crucial digital marketing channel that involves several activities like crawling, scanning, and indexing, measuring pertinence and recovering.
If you have any doubts on Digital Marketing, then get them clarified from Digital Marketing Industry experts on our Digital Marketing Community
8. What are the different types of SEO?
Ans: SEO is broadly classified into three categories.
1.White hat SEO: 
White hat SEO utilizes methods and techniques to improve search engine rankings of a site and it doesn't run improper means of search engine guidelines. 
It implements techniques such as high-quality content, link acquisition, website HTML optimization, and restructuring. With White hat SEO, long-lasting growth is achieved in your rankings.
2.Black hat SEO: 
It exploits various loopholes in the search engine algorithms to get high rankings. 
It is not in accordance with the SEO guidelines set by search engines. 
Few of the Black hat SEO techniques are keyword stuffing, link spam, hidden text, hidden link. 
Using these techniques, you can expect unpredictable, quick but short-lasting growth in rankings.

3.Grey hat SEO: 
It is neither black nor white, it rather combines. 
It is a transformation from black SEO techniques to white SEO techniques and from white SEO techniques to black SEO techniques.
9. How can you use social media for marketing?
Ans: 
It involves creating and sharing content on social media channels to achieve your marketing and branding goals. 
The various activities in social media will drive posting images, videos, and other content to engage with the audiences.
The marketing strategies in social media helps in increasing website traffic, building conversions, increasing brand awareness and improving communication and interaction with target audiences.
10. What is Content Marketing?
Ans: Content marketing is a strategic approach focused on creating and distributing relevant and consistent data to deliver and retain a clearly-defined audience and drive profitable customer action. The key reasons for enterprises to use content marketing are:
Increased sales.
Cost savings.
Better customers.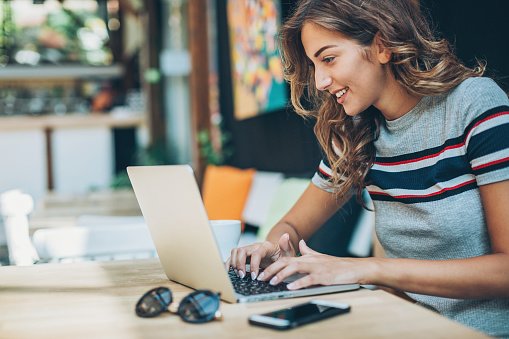 Digital Marketing Certification Training
Master Your Craft
Lifetime LMS & Faculty Access
24/7 online expert support
Real-world & Project Based Learning
11. Why is online marketing preferred more than offline marketing?
Ans: Online marketing is preferred over offline marketing for the following reasons:
You can gather a massive audience and expand your business easily across the globe.
All the information is available immediately online.
Easily interacts with customers and faster in getting in touch with them.
Better tracking.
12. What are the latest Digital Marketing trends?
Ans: The following are some of the latest digital marketing trends.
Voice Search.
Smarter Chat.
Augmented and Virtual Reality Marketing.
Live Videos.
Engagement-Based Email Marketing.
Browser Push Notifications.
Content Personalization.
13. Name three email marketing tools.
Ans: 
Campaign Monitor.
Litmus. 
MailGenius.
14. What is the difference between On-Page SEO and Off-Page SEO?
Ans: 
On-page:
The activities of On-page SEO are used to regulate website traffic through page changes. 
It includes tasks such as improving websites structure, inter-linking, page load time, title tag, meta description are a few examples of On-Page Optimization activities.
Off-page:
The activities of Off-page SEO are jobs done to improve the website presence and visibility on the internet. 
It includes tasks such as creating contextual backlinks, social media marketing (likes/shares), guest blogging, questions & answers websites (quora), etc. SEO is all about "indicating relevance".
15. What tools do you use for Keyword Analysis?
Ans: Keyword analysis has a long list of tools. There are free tools as well as paid tools.
Free Tools: 
Keyword Planner Tool, Google Autosuggest, Google Trends, Search Console. Most of the free tools are from Google and are much reliable.
Paid Tools: 
Ahrefs, SEMRush, MOZ.
16. What can you do to improve your conversion rates?
Ans: 
Test different website elements, especially on a landing page, this improves and increases the conversion rates.
Conduct various experiments with functionality, layout, and style on landing pages.
17. Explain Google Adwords.
Ans: 
Google AdWords is an online advertising service provided by Google Corporation. It helps marketers reach their customers instantly. 
The marketing business owners use this service for displaying the ads on Google and its advertising network. 
Google Adwords is a very popular Pay-Per-Click advertising system in the world. Google Adwords service focuses on keywords.
Adwords allow the business owners to set a budget for ads and the payments happen when people click on the ads. 
Take your career to next level in digital marketing  with HKR. Join digital marketing Training in Dubai now!
18. Differentiate between AdWords and AdSense.
Ans: 
AdWords:
It enables businesses to advertise on Google's network.
Businesses owners will set budgets and ads with AdWords to display on the Advertising network.
AdSense :
It enables publishers to reserve space for AdWords placements on their website.
The website owners will put up space for Google's Adsense ads.
Both AdWords and AdSense will work together to complete Google's advertising network.
19. What is PPC? Name some PPC tools?
Ans: PPC is an acronym for Pay Per Click. In PPC advertising, the advertisers would pay the publisher (website owner or a host of the website) when the ad is clicked.
SEMrush, Optimizely, Unbounce, Keyword planner, Adwords Editor, AdWords Wrapper are few PPC tools. 
20. What can be the ideal approach for effective PPC campaigns?
Ans: 
For expanding the reach more PPC keywords should be added.
For a better Click Through Rate (CTR), split the ads into smaller segments.
Review non-performing PPC keywords.
Refine landing pages to align with search queries.
Improve campaign relevancy by adding negative keywords.
21. What is the difference between direct marketing and branding?
Ans: 
Branding:
Here the advertiser has to expose his brand to websites and applications that have a higher audience reach. The most known branding methods are YouTube ads, display target ads, custom ads, and remarketing.
Digital Marketing:
Here the advertiser is interested mostly in establishing communication with his target audience through different mediums such as emails, pamphlets, catalogs, flyers, etc.
The basic difference between branding and digital marketing is that branding builds awareness while direct marketing helps companies to reach out to their customers directly.
22. Differentiate between No-follow and Do-follow links in SEO.
Ans: 
No-follow:
This link instructs search engines bots that a hyperlink should not influence the link target's ranking in the search engine index. No-follow link reduces the effectiveness of search engine spams and improves the quality of search engine results.
Do-follow:
The Do-follow links allow search engines to follow them and reach your website, giving the link juice and a backlink.
If you have any doubts on Digital Marketing, then get them clarified from Digital Marketing Industry experts on our Digital Marketing Community !
23. What is Quality Score? Which three factors determine Quality Score?
Ans: Quality Score is about evaluating the quality of your ads, keywords, and landing pages. Better quality ads will result in lower cost with better ad positions. It is used for determining CPC and is multiplied by the maximum bid to determine the ad rank in an ad auction process.
The three factors that influence quality score are
Landing Page Experience.
Expected CTR.
Ad Relevance.
24. What are the effective ways to improve the quality score of an ad?
Ans: The ad can have a good quality score if.
Keywords relevant to the landing page have been used.
Ad groups have been designed in more targeted campaigns.
High-quality AdWords ads have been written.
Smaller ad groups have been used.
Negative keywords are used in ad groups.
25. What key performance indicators would you use in social media reporting?
Ans: The most popular key performance indicators in social media reporting are:
Reach.
Engagement.
Leads.
Conversions.
Likes.
Shares.
Traffic data.
Leads.
Active fans/followers.
Brand mentions.
26. What is your approach to structuring a marketing budget?
Ans: Critical keys to plan and implement a marketing budget are. 
Calculate the marketing budget and align your marketing goals with your company's strategic goals.
Identify the marketing budget to develop a detailed marketing plan that supports your strategy.
Allocate your marketing budget currency.
Implement the marketing budget plan.
27. What is AMP?
Ans: 
AMP is an acronym for Accelerated Mobile Pages. It is a project from Twitter and Google used for making fast mobile pages. 
It is an open-source library that helps to create a lightweight and fast loading web page. 
It enables marketers and publishers to create mobile-friendly web pages. 
It is supported by various platforms and is compatible with all types of browsers.
28. What are the WebMaster tools?
Ans: 
Google Webmaster Tools is a collection of web utilities that help website owners ensure that their site is Google-friendly. 
These tools have many applications like retrieving data about incoming search traffic, requesting Google to crawl and index the website, viewing crawl error reports, etc.
29. How are you going to drag the attention of more potential buyers for the products /services offered by our business via social media channels?
Ans: By producing proper content and displaying it correctly will definitely give the output. Engage your customers through Social Media by crafting catchy headlines, posting quality visual media, hosting contests, ensuring your post has good content, focusing on your social presence, responding to comments in a timely manner, etc.
30. What's your strategy which you follow to rank a keyword?
Ans: 
Ranking for a keyword is a repeatable process, 100% results are not obtained all the time, especially if the keyword which you're trying to rank for is a popular keyword. 
Content marketing and SEO practices like keyword research, checking out the competition, conceptualizing the content, optimizing your keyword, etc. can help with the rankings.
Find our upcoming Digital Marketing Certification Training Online Classes
Batch starts on 29th Sep 2023, Fast Track batch

Batch starts on 3rd Oct 2023, Weekday batch

Batch starts on 7th Oct 2023, Weekend batch