What is a DevOps certification?
A DevOps certification is an accreditation that exhibits specific competency or expertise skill-sets and subject matter knowledge needed to be a successful expert DevOps professional. You can earn these certifications by either of the following::
Become a Devops Certified professional by learning this HKR Devops Training !
Why is a DevOps certification Important?
With the increasing adoption of DevOps, it is pivotal to start on the path to a DevOps certification. But why is it so important? A DevOps certification training course will help you improve and ace any operational and development-related activities in an organization. DevOps, in general, serves three main pillars of any organization, which are technical, cultural, and business leading to continuous software delivery, faster resolution, productive teams, and faster delivery of features with more innovation time. The DevOps belief system advances expanded cooperation between operation and development groups. By acquiring a DevOps certification, you can provide quantifiable advantages to an organization. Code that goes into creation is extended due to a shorter advancement cycle. What initially used to take 3-6 months will now take just a couple of hours with DevOps functionality and your expertise.
Now let's talk about the job opportunities - DevOps is a very new idea in business, and an ever-increasing number of organizations deploying DevOps practices leads to a deficiency of certified professionals. Honing a DevOps accreditation will help you grow.
your mindset as an IT expert and open up better job openings with a salary range of 6 Lacs to 21 Lacs depending on your experience and knowledge.
Having a DevOps certification is not just about better job opportunities and improved effectiveness. A DevOps ideology fosters an entirely new way of thinking and decision-making. It encourages you to work with cross-functional teams while accomplishing seamless and enhanced results. With a DevOps certification on your CV, your productivity and efficiency will increase. Under ordinary conditions, a considerable measure of time is squandered waiting for other individuals and software/tech that will cause you some disappointment. With DevOps, you can dispose of this problematic aspect of your responsibilities and invest the energy in increasing your organization's value and staff.
Apart from the general Technical, Cultural, and Business benefits of DevOps, a DevOps certification training course will help you understand the DevOps process and lifecycle. You will be able to go hands-on in continuous deployment, utilizing tools such as Ansible, Git, Puppet, and SaltStack for configuration management. You will be able to implement your knowledge on real-time problems such as helping your team understand the git workflow faster by building a branching model, deploying an Angular application in Docker and integrating CI/CD pipeline, demonstrating continuous integration and delivery by dockerizing pipelines, managing your infrastructure, orchestrating your containerized environment, and many more.
Become a Octopus Deploy Certified professional by learning this HKR Octopus Deploy Training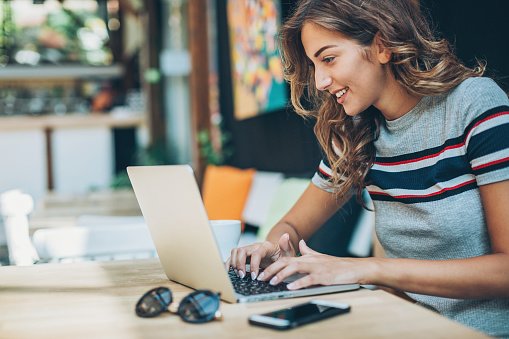 DevOps Training
Master Your Craft
Lifetime LMS & Faculty Access
24/7 online expert support
Real-world & Project Based Learning
Who should do a DevOps certification course and what are the prerequisites?
A DevOps certification course is for any individual looking to establish their credibility and value in the market as an experienced DevOps Practitioner. A DevOps certification is also well suited for System Administrators, Cloud Professionals, Solutions Architects, Site Reliability Engineers, Technical Leads, Software Engineers, and even Freshers. There are no such prerequisites to taking up a DevOps certification course; however, prior knowledge of Python Scripting and Linux Fundamentals are beneficial to understanding the concepts faster.
What are the popular DevOps Certifications in 2022?
DevOps is not an individual tool; it's an amalgamation of practices and methodologies combined with other tools and technology. It simply means that no one certification is enough to understand and implement DevOps. Instead, it would be best if you tried learning various certifications based on market and industry trends that will be beneficial to you. We have listed down some of the popular DevOps certifications that can help you evolve into a proficient DevOps practitioner.
AWS Certified DevOps Engineer Professional
AWS services were built to be used with AWS and helped organizations facilitate DevOps. This certification is meant for individuals in a DevOps engineer role with more than two years of working experience in operating, supplying, and monitoring AWS environments. This certificate will enable you to automate manual tasks, implement continuous delivery on AWS, and manage complex environments at a scale. The duration of the examination is 170 minutes consisting of 40-65 multiple-choice questions(MCQs), focusing on configuration management, SDLC automation, infrastructure as a code, disaster management, incident response, and automation of policies.
Docker Certified Associate(DCA)
This certification validates real-world Docker skills in the container and DevOps industry. It is suited for practitioners in Docker with at least six months of working experience. The examination is for 90 minutes, with 55 multiple-choice questions(MCQs).
Top 30 frequently asked Devops Interview Questions !
Kubernetes certifications
Kubernetes helps in automating the deployment of many container applications at a scale. There are two Kubernetes certification programs that you can choose from:
Certified Kubernetes Administrator (CKA) - This program is designed to test the knowledge and skills of a Kubernetes Administrator.
Certified Kubernetes Application Developer (CKAD) - This program is designed for app or application developers who wish to demonstrate their credibility and expertise in the container domain.
Azure DevOps Engineer Expert
Microsoft Azure is a big player in cloud computing, offering various services such as email and web servers, user directories, etc. The examination has 40-60 MCQs and covers DevOps strategy design, DevOps development process implementation, CI/CD, Application infrastructure, and many more.
The DevOps Institute
The institute offers the following DevOps certifications that are in line with the DevOps methodologies and best practices:
DevOps Foundation Certification gives a basic understanding of fundamental DevOps methodology.
DevOps Leader (DOL) gives hands-on experience to learners who wish to improve their leadership approach by implementing DevOps.
DevSecOps Foundation certification enables teams to incorporate and integrate DevSecOps methodologies to prevent data breaches in data privacy regulations and understand compliance impacts in real-world workflows.
Continuous Testing Foundation helps DevOps practitioners create faster deliveries of top-notch quality while minimizing errors, reducing costs, and maximizing the customer experience.
Certified Agile Process Owner (CAPO) gives an overview of the Agile process owner's responsibilities and the knowledge needed to manage the design, enhancement, and re-modeling of IT service management processes, particularly related to Agile Service Management.
Certified Agile Service Manager (CASM) covers the concept of embedding Agile thinking into Service Management processes
Continuous Delivery Ecosystem Foundation focuses on skills required for orchestrating deployment pipelines effectively.
Site Reliability Engineering Foundation certification covers critical concepts for enhancing the reliability of services, SRE best practices and principles, and key performance indicators of service level.
Conclusion:
To sum up, DevOps is significantly acquiring a good market share in the IT industry, with an increasing demand for professionals skilled in DevOps. As technology continues to boom and evolve, every company is aiming to become technologically advanced regardless of the sector and industry. With this pattern likely to continue for a while, your career path will look bright if you attain a DevOps certification. By gaining one of the DevOps certifications, you not only stay relevant and competitive in your field but also way ahead of the curve among your peers. The certification will act as a testimonial of your skills, and that is why you need to acquire the certificate and adopt the DevOps practices.
Related Articles: