Blog Name - Table of Content
Introduction to Denodo platform 8.0
Denodo is a data virtualization tool that helps organizations to integrate all their business data. In today's world, it's a complex task to manage business data. Denodo makes jobs easier as it offers a unified view of the data to the various business applications. It also helps to guarantee the governance rules and policies across the data delivery chain. Denodo also helps to enrich the core master data from MDM (master data management) with real-time data from various sources such as Salesforce, and web service and it also provides a complete view of enterprise data.
If you want to enrich your career and become a professional in Denodo Platform, then enroll in "Denodo Training"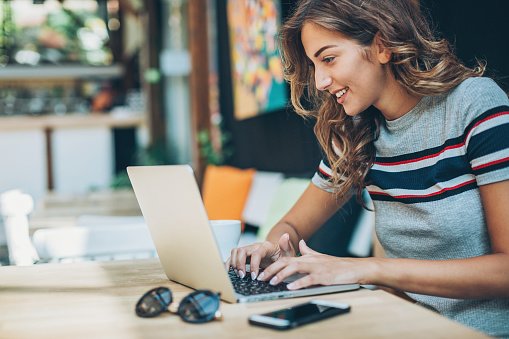 Denodo Training
Master Your Craft
Lifetime LMS & Faculty Access
24/7 online expert support
Real-world & Project Based Learning
Key features of Denodo platform 8.0:
The following are the key features of the Denodo platform8.0 as follows;
Proven scalability and performance:
Scales from the departmental/project to enterprise-wide with geographically distributed nodes.
Handles largest transactional (users, transactions, or sources) and analytical loads (data volumes)
Advanced query optimizers:
Cost-based and source constraint-based query optimization including query delegations, query rewrite, join optimization, and data movements.
Intelligent caching:
Full, portal, and time-based caching.
Fine-grained security model:
Integrate with external systems.
Enterprise-grade monitoring and auditing:
Integrate with system management products; for example, HP BTO, Unicenter, and Tivoli, etc.
Offers full development and deployment lifecycle support.
[ Related Article: denodo training ]
Denodo platform 8.0 Installation guide:
In this section, we will explain the complete installation guide;
Let's see them one by one;
The following subsection describes the tasks which you must finish;
1. Verify the hardware requirements:
Here you will see the hardware requirements of the Denodo platform 8.0;
a. for simple scenarios: Intel Xeon Quad-core or similar.
b. For high-load scenarios or cases with complex calculations: 8 crores or more.
c. The supported architecture is x86 -64.
Physical memory (RAM): 16 gigabytes of memory so the Virtual Data Port can allocate a runtime heap once of up to 8 gigabytes. The rest is needed for the other components of the Denodo platform and the operating system.
Disk space: minimum: 5 gigabytes free.
Recommended: 10 gigabytes free.
Recommended for scenarios where Denodo will execute very complex queries that cannot be pushed down to the sources: 100 gigabytes free.
2. Verify the software components: here you need to verify the severs where installed on the Denodo platform meet these software requirements.
Supported operating system: The Denodo platform is supported on the following operating systems:
Windows: Windows Server 2019, Windows server 2016, windows server 2012, Windows Server 2008, and Windows 10.
Linux: a.Amazon Linux and Amazon Linux 2.
b.Ubuntu 12.04 LTS or Later.
c.CentOS 8.x, 7.x, and 6.x.
d. Red hat enterprise Linux (RHEL) 8.x, 7.x, and 6.x.
e.SUSE Linux enterprise 12.x.
Software requirements for ITPilot:
Some features of the ITpilot have the following requirements :
Browser pool: Microsoft internal explorer 10. x or 11. x to use the component browser pool.
Adobe acrobat professional 9 or 10 to extract the data PDF file using the Adobe PDF engine.
Apache open office 4.0.x or 4.1.x to extract the data from Microsoft word files.
Major steps required to upgrade the Denodo platform8.0:
The upgrade process of the Denodo platform8.0 consists of six major steps:
Step1: In the current installation of the Denodo software application->go to the solution manager-> install the latest update.
Step2: Install Denodo platform 8.0 and solution manager version 8.0.
Step3: In teh new installation process -> change some settings. For example: enable the cache if it was enabled in the previous version.
Step4:Export the settings and metadata of all the components of teh Denodo platform, including the solution manager.
Step5: Import the settings and metadata into teh new version.
Step6: Final step includes testing the upgrade version.
Upgrading from Denodo platform 5.5 or earlier:
To upgrade from Denodo platform 5.5, a user needs to transfer the settings and metadata to the Denodo platform 6.0 ->then from 6.0 to version 8.0;
The following are the basic steps required to perform this task;
First, you have to install the Denodo 6.0 and its latest update.
Once done with the installation, follow the process described in the migration guide of Denodo platform 6.0 -> now you need to transfer the settings and metadata from version 5.5 to 6.0.
Then repeat the installation guide steps.
To learn more concepts on Denodo Platform, then check out our Denodo Tutorial
Denodo ITpilot environment:
Denodo ITpilot offers wrapper generations, execution, and verifying the web sources in a dynamic or simple way. There are three environments available, each one of them performs the above-mentioned tasks and the remaining environments manage through administrative tools. Each ITpilot environment contains a series of components, they are described in the following architecture;
Image
Why Denodo ITpilot is required?
The following are the few benefits that will explain the needs of Denodo ITpilot:
This platform allows you to extract the data, transform it in any style, and load (ETL) it to any system, supporting faster time to value and reduced IT risk.
The integrated platform delivers a wide range of data quality capabilities from data profiling, standardization, matching, and enrichment to active data-quality monitoring.
Extract, transfer, and load (ETL) refer to the process of extracting data from outside sources, transforming it to fit operational needs, loads it into the end target database.
Final words:
Managing business data transactions is a big headache for almost all big companies. The reason behind huge data generation is internet usage. We consume a lot of data for day-to-day activities, don't you think privacy maintenance is a challenging thing?. The answer is yes. Nowadays there are a lot of data virtualization tools available on the market. Denodo is a popular data virtualization tool that enables big tech giants to manage their business data. In this Denodo platform post, we have concentrated mainly on the recent version released which is Denodo platform 8.0. This post explains the key features, configuration guides, and Denodo ITPilot environments.
Related Articeles: