Data Scientist Salary in India - Table of Content
In India, there is good demand for Data Scientists and in the recruitment of professionals in data analytics and data science, India is the second highest. The popular job profiles in data science are Data Engineers, Data Scientists, and Data Analysts. Data Science is the field that combines skills related to coding, statistics, and maths to extract useful insights from data. It helps companies to make many informed decisions.
This article discusses data scientist salaries in India and other aspects that impact their salary. But before you dive into this article, you should know about data science and what data scientists do.
What is Data Science?
Data Science is the detailed study of data that helps derive meaningful insights for business. It deals with large data sets, and to analyze them, it combines the principles and practices of fields like AI, maths, statistics, programming, etc. In other words, Data Science is the study of large amounts of data. It includes extracting meaningful insights from raw and unstructured data using multiple techs and scientific methods.
The whole process begins with extracting and collecting data from different sources, and then it is inserted into the system. Here the data processing begins, and before the data scientist analyzes it, it goes through cleansing, processing, storage, etc. Then the data scientist analyzes it thoroughly and grabs meaningful insights from it to present to the management. In this way, data science works with data.
Further, Data Science offers multiple job offers with the highest hiring range. Also, Data Scientist salaries in India are also taking new heights with growing skills and experience.
Become a master of Data Science Tools by going through this HKR Data Science Online Training !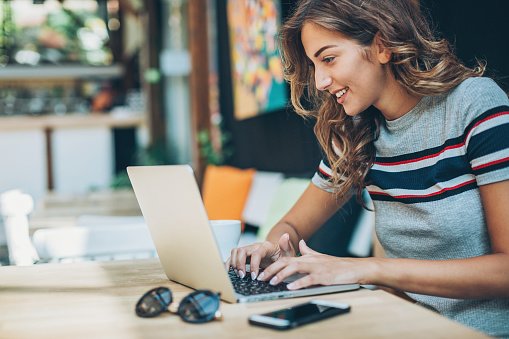 Data Science Certification Training
Master Your Craft
Lifetime LMS & Faculty Access
24/7 online expert support
Real-world & Project Based Learning
What is meant by a Data Scientist?
A Data Scientist is an expert with immense skills and expertise who collects and analyzes Big Data. They derive meaningful insights from the raw and unstructured data they collect and convert them into better results for stakeholders. Also, data scientists possess immense skills combining maths, stats, programming, big data, machine learning and AI. They also hold good command over statistical tools and services. Having these advanced skills and expertise, Data Scientists get paid higher.
Now, let us know the data scientist salaries in India.
Data Scientist Salary
Data Scientists are well-paid persons in the IT sector with excellent skills. The average data scientist's salary in India is around Rs 8.74 LPA, with a minimum experience of 3-5 years. Different websites, like Ambitionbox, PayScale, Glassdoor, etc., present different salary ranges for a data scientist role. It also depends upon the hiring company and the work location. Let us know the different salary packages data scientists get at different levels.
According to Ambitionbox, the data scientist salary in India is between Rs. 3.6 to 25 LPA. The average salary is around Rs. 10 lakhs per annum. The entry-level Data Scientist salary in India stands at Rs. 5.77 LPA on average, according to PayScale. With the increasing experience level, the data scientist's salary in India can reach upto Rs. 19.44 LPA.
The salary of data scientists in India depends upon multiple factors, which cover the location, company, skills and expertise. Let us know the essential factors that affect the data scientist salary in India.
Factors Affecting Data Scientist Salary
There are various factors that impact the salary of a data scientist in many ways. However, the experience, skills, and other factors distinguish them. But still, there are some factors like job role, hiring company, work location, skills, experience, etc., affect the data scientist salary in India.
Work Experience
One of the top factors that impact data scientist salaries in India is work experience. According to Glassdoor, the average salary of data scientists in India is around Rs. 12 LPA. The entry-level data scientist in India with 1 to 4 years of experience earns around Rs. 6.98 lakhs per annum. Moreover, Data Scientists with work experience between 5 to 9 years earn around Rs. 10 LPA.
Company
Choosing the right company to work for also impacts the data scientist's salary in India. Many IT giants and startups in India hire Data Sc experts on permanent payrolls. Most companies offer different job roles; depending on that, the data scientist salary varies. The salary structure and pay scale will differ for every company. It is better to check the company's profile and salary breakups before accepting the job offer.
Skills
Companies hire highly skilled data scientists in their IT operations teams. Skills are the essential part that affects the salary of data scientists in India. A data scientist possesses strong skills in maths, statistics, data analytics, AI/ML, and other relevant skills. These skills help data scientists get good positions and good salaries too. In the IT sector, people with multiple skills compete with each other.
Location
Work location is one factor that affects the data scientist salary in India. Based on location, the salary may vary for a data scientist. Companies in metro cities like Bangalore, Hyderabad, Mumbai, etc., pay these experts a good range of salaries. The salary of data scientists in these cities lies between Rs. 8 to 10 LPA.
Let us discuss the data scientist salary in India based on the companies that hire them.
Top Companies Hiring Data Scientists
The following are the top IT companies that hire Data Scientists and pay good salaries.
Microsoft offers Rs. 13 LPA as an average annual data scientist salary in India.
IBM offers Rs. 9.5 LPA as an average data scientist salary per annum.
Wipro company offers Rs. 6.6 LPA as an average Data scientist salary in India.
The popular IT and e-commerce giant Amazon offers around Rs. 12 LPA to data scientists as an annual salary.
Another IT giant Accenture offers the average annual salary to data scientists around Rs. 13.48 LPA.
TCS offers upto Rs. 15 LPA as an average data scientist salary.
Capgemini offers the highest salary of up to Rs. 14 LPA to data scientists.
Apart from the above, the data scientist's salary in India also varies with the changing industries. The top industries that hire Data Scientists in their tech teams include Retail, Finance, Manufacturing, Digital Marketing, Healthcare, Automotive, Logistics, Cyber Security, etc.
Conclusion
The data scientist's salary is comparatively higher than any other IT professional. Most data scientists get paid higher based on skills and experience. However, the job role and the pay scales of data scientists are highly attractive and comparatively better. If you're planning to enter the Data Science world, you can start learning some specially designed Data Science Courses online and become a skilled data scientist. It is because a skilled data scientist's salary in India is much greater than any other expert's. So, keep learning and keep watching for more insights in this space.