Both Data analytics and data science constitute working with data that gets generated over time or acquired over time. Those dealing with the analytics part of data are called data analysts while data science is the larger field of study related to data. Both data analysts and data scientists work with data but in different ways.
Data analysis answers the questions to help businesses make better decisions to multiply their operations. It uses the existing information available on various media to uncover data and make it actionable. On the other hand, data science focuses on discovering innovation through the use of data. Data science is more concerned with the future usage of technology and how data helps them to achieve that. Having known that, let us understand the debate about data analytics vs data science in detail here.
What is Data Analytics?
Data analytics can be understood as the process and practice of analyzing data. This analysis is done to answer questions, extract insights or identify trends that help businesses understand perspective on the ground. Data analytics is achieved through various technologies, tools, and frameworks that also vary on the type of analysis being done at that time.
There are four major types of analytics as far as data is concerned:
Descriptive Analytics - This sort of analysis looks to examine, understand and describe something that has already happened.
Diagnostic Analytics - This sort of analysis tends to understand the 'why' part of whatever has happened.

Predictive Analytics - This analysis relies heavily on past data, trends, and assumptions to understand what might happen in the future.

Prescriptive Analytics - This analysis aims to identify some specific actions that an organization should take to reach their goals and targets for the future.
Want To Get Data Analytics From Experts? Enroll Now For Free Demo Data Analytics Training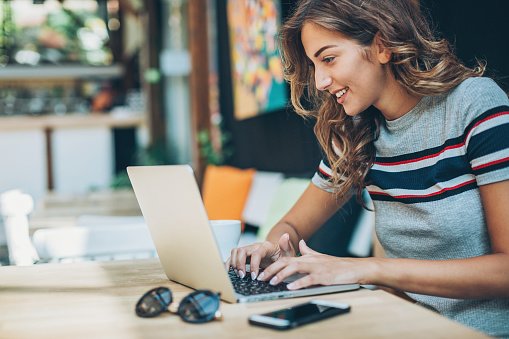 Data Science Certification Training
Master Your Craft
Lifetime LMS & Faculty Access
24/7 online expert support
Real-world & Project Based Learning
So, when all these analytics, tools and methodologies are applied in a business setting to achieve a business target, growth etc, this is commonly referred to as Business Analytics. The main aim here is to understand the big data picture and extract meaningful insights to help businesses achieve what they have set out to achieve. The objective is to help businesses set up goals and targets that are achievable over a while.
Business analytics can then be leveraged in various ways. Some of them are:
Budgeting and forecasting
Risk management
Marketing and sales
Product Development
What is Data Science?
Data science can be understood as the larger field of study of data. While data analytics focuses on understanding datasets and gaining insights into them, data science is all about building, cleaning and organizing the received dataset. The work of a data scientist is to create and leverage algorithms, and statistical models and build their custom analyses to collect data. With their custom analyses, their focus is to shape the raw data in such a way that it is easier to access and understand.
In other words, data scientists are the mercenaries on the ground who do all the groundwork of analysis for any organization. They do some of the key tasks including -
Data Wrangling - It is the process of cleaning and organizing data and making them readily available to be used.

Statistical Modeling - It is the process of running data through different models such as regression, classification, cluster modeling etc. This is done to identify relationships between variables and then gain insights from them.

Programming - It is the process of writing computer programs, and algorithms in different computer languages such as R, Python, and SQL. This is done to help analyze large datasets more efficiently.
Want To Get Data Science From Experts? Enroll Now For Free Demo Data Science Training
Evolution of Data Science as a subject
Over the last decade, there has been a rush in creating and stacking data. With the rise of social media, the Internet of Things (IoT) and the internet, a staggering amount of data is being created every second. These user-generated data prove to be vital for businesses who want to understand data and shape their products accordingly. This has led to data science becoming a preferred domain for students as well. Data Analytics and Data Science have been the two domains heavily looked for as far as jobs are concerned.
Data Science has also earned itself recognition with businesses building stronger data analytics teams. It helps them to better communicate their goals and objectives and to plan for their future endeavors. Individual proficiency in data analytics gives professionals a firmer understanding of what insights to target.
Data Scientists and Data Analysts: Job roles, core skills, career perspectives
In the recent past, data scientists as the job have created quite a buzz. Because of the high quantity of data being generated every second, there has been a serious requirement for professionals in the field. Apart from that, these jobs are also high paying and futuristic as well.
Earlier, data science was limited to analytics and predictions but it has evolved as a key component in decision making and actionable goal setting by the companies. So, it would not be an exaggeration to say that data scientists form a key job role in almost all types of industries such as finance, supply chain, even entertainment and transport. Government functionaries also require the services of data scientists to understand future growth and demands.
Numbers also favour data science and analytics as important job roles. Artificial Intelligence and Machine Learning, both of which are part of data science and analytics feature in the top 20 skills demanded in the workforce. In the year 2021 alone, Glassdoor showed the availability of more than 37,000 jobs for data scientists and analysts which included job roles such as machine learning engineers, business analysts and financial analysts. However, data scientists with excellent expertise in programming language and advanced technical skills were more likely to be recruited.
Want to know more about data science,visit here data scienceTutorial !
Skills required for Data Science and Analyst Roles
Technical Skills
A data scientist or analyst needs to stay relevant in the world of information. For that, they need certain technical skills to keep them relevant such as:
Programming Languages: R programming, SQL (structured query language), Python, Java C, and C++
Platforms: Hadoop, Apache Spark
Data Visualization: Matplotib, Tableau
Machine Learning and AI: Understanding of neural networks, reinforcement learning, Natural Language Processing (NLP) technologies, and engines
Non-Technical Skills
Apart from the technical skills, data scientists and analysts possess certain non-technical skills which help them grow in their career such as:
Analytical skills to help them analyze data trends and real-world business challenges
Team person as they always work in a team
Collaborative nature as they need to collaborate on multiple projects, data sets
Good communication skill
Some of the career options that data science provides are:
Data Architect and Administrator - Average Base salary of US$ 121, 606 /year
Data Engineer - Average Base salary of US$ 114,353 /year
Data Analyst - Average Base salary of US$ 61,841 /year
Data Scientist - Average Base salary of US$ 109,257 /year
Machine Learning Engineer - Average Base salary of US$ 118,958 /year
Statistician and Mathematician - Average Base salary of US$ 93,290 /year
Business Analyst - Average Base salary of US$ 93,543 /year
Marketing Analyst - Average Base salary of US$ 66,648 /year
Clinical Data Managers - Average Base salary of US$ 75,562 /year
Top 30 frequently asked Data science Interview Questions !
Which one to choose?
Data science provides a broader umbrella of jobs which are both respectable and high paying. It depends entirely on the skill set that the candidates want to grow with that decides which career they should take. However, every one of these portfolios has a greater future as compared to other fields. Therefore, data science provides the much-needed impetus in life endeavors.
Conclusion
Although staggering differences do exist between data science and data analytics, both continue to be in demand as far as job roles are concerned primarily in the Business to customers (B2C) and Direct to consumer (D2C) sectors. If you are someone who loves challenges, solves puzzles and is creative, data science is the way to go. It helps you perceive things differently.
Related Articles: