What is Cybersecurity
The activity has been concerned with the protection of computers, servers, mobile devices, electronic systems, networks, and data from malicious attacks ranging from financial organisations to digital phones. The attacks can be classified as information security, security testing, data security, operational security, recovery plans, and continuity planning. Network security as well as application security have been concerned with keeping computer networks, as well as software and devices, safe from risks and attacks.Disaster recovery is affiliated with an organization's reaction in the event of data loss and attempts to reinstate operations and maintenance abilities in order to continue the organization's operation.
Recognizing the description of cybersecurity would not probably be sufficient unless such various kinds of attacks are understood to some degree. Cybercrime (attacks aimed at financial gain), cyber-attacks (mostly political attacks), and cyberterrorism are the four types of attacks. Such attacks are frequently controlled by the use of different mediums like malware, that includes viruses, trojan horses, spyware, malware, adware, and botnets. SQL injection, phishing, and denial-of-service threats are other terms to use in the future.
As per a report, cyber threats had also increased dramatically in recent years, with a security breach of much more than 7.9 billion records reported in 2019. Threats have been rising by the day; per another report, the world would then spend nearly $133.7 billion on cybersecurity services and solutions by 2022.
Now that we've covered the fundamentals of cybersecurity, let's take a glance at information security.
Wish to make a career in the world of Cyber Security? Start with Cyber Security training!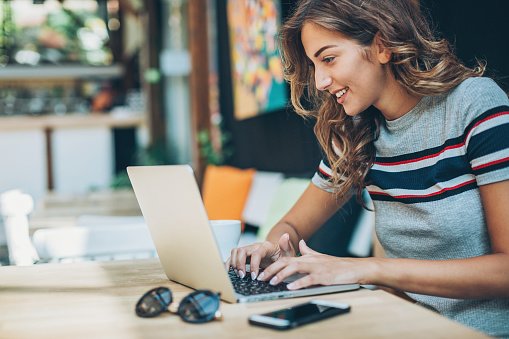 Cyber Security Training
Master Your Craft
Lifetime LMS & Faculty Access
24/7 online expert support
Real-world & Project Based Learning
What is Information Security
In a nutshell, information security seems to be the protection of unauthorised users or alteration while data is stored or converting it from one machine to another. Because information can be biometrics, social media profiles, data on mobile phones, and so on, investigations for information security covers a wide range of topics, including cryptocurrency and online forensic evidence.
Information security would be designed to achieve three goals: privacy, integrity, and accessibility, abbreviated as CIA. Data, such as private information and other information of significant importance, must be kept secret, and all unauthorised must be prevented. Relocating on to decency, the cached data must be kept in the correct order, and any unorderly modification by an unauthorised person must be instantly reversed. Finally, it is critical that the data stored be accessible at all times by authorised personnel. That activity is likely to be jeopardised by a denial-of-service attack.
Organizations implement initiatives like access control policies, password policies, data support and operation plans to ensure the efficient operation of information security. Mantaps, network intrusion detection systems, and regulatory compliance are just a few examples of measures.
If you have any doubts on Cyber Security, then get them clarified from Industry experts on our Cyber Security Tutorial !
Difference between cybersecurity and information security:
Cybersecurity is concerned with preventing data in electronic form from being compromised or attacked. Cybersecurity experts play a more active role in protecting servers, endpoints, databases, and networks by identifying security gaps and misconfigurations that lead to security flaws. They furthermore ascertain whatever the important data is or where it is located, as well as its perceived risk and similar technologies.
Examples of cyber security:
Here are some examples of cybersecurity:
Network security is the practise of protecting networks from unauthorised access, misuse, interference, or service interruption.
Application security: The process of detecting, repairing, and improving the security of applications in order to prevent data or code contained within them from being stolen.
Cloud security is a set of policies, controls, procedures, and technologies that work together to safeguard cloud-based infrastructure and systems.
Critical infrastructure: A collection of foundational tools that provide security services such as virus scanners, intrusion prevention systems, anti-malware software, and other tools.
In conversely, information security has been focused on ensuring the protection of information in any type in cyberspace and well beyond. That really is, the web or the endpoint device will only be a small part of a larger picture. Experts in information security are concerned with the secrecy, truthfulness, and accessibility of all information.
Explore Cyber Security Sample Resumes Download & Edit, Get Noticed by Top Employers
Examples of information security:
Cybersecurity is part of information security, which also includes:
Procedural controls: These safeguards prevent, detect, and reduce potential risks to tangible assets including such computer systems, data centres, and even filing systems. Security awareness, a security framework, conformity assessment, and incident management programs and procedures are some examples.
Access controls the governor who has access to and uses business information and the company network. These controls limit physical access to main entrances as well as virtual access, like privileged access authorization.
Technical safeguards include using multi-factor user authentication at login, firewalls, as well as antivirus programs.
Compliance controls: Such deal to privacy laws as well as information security standards that are intended to reduce security threats. They necessitate an assessment of information security risks and impose information security requirements.
Conclusion:
In an age where online threats have been encroaching over companies every second, a synthesis of data security and cybersecurity is necessary to guarantee a safe environment. Because of the rise in attacks and threats, the demand for security experts has enhanced as well, with the US Bureau of Labor Statistics reporting a 28 percent growth in the cybersecurity as well as information security space. Those interested in the realm could also take a glance into the various job roles available on the market, like information security analyst, data security officer, security researcher, and security researchers.
Related Articles: