Cybersecurity Tools
Last updated on Dec Fri, 2022 3486
What is cybersecurity?
Cyber security is the process of protecting computer systems from unauthorised access. It is one of the most important things that every business needs to take seriously. As technology increases hackings also increase which affects businesses of all sizes. Every company must be aware of the dangers posed and keep themselves secure. Organizations transmit sensitive data across networks and to other devices in the course of doing businesses,for which unauthorized access could have negative consequences.
It is the practice of defending networks and data from malicious attacks. There are six important tools and services that every business needs to consider to ensure their cyber security as strong as possible. They are
Interested in learning Cyberark? Join HKR and Learn more about Cyberark Online Training!
Top 10 Cybersecurity Tools List:
The list of cybersecurity tools are:
Firewall

Antivirus Software

PKI Services

Managed Detection and Response Service (MDR)

Penetration Testing

Staff Training

Intruder

Malwarebytes

Mimecast

CIS
Firewall
A firewall is a device for security which controls incoming and outgoing network traffic. It establishes a barrier between a trusted network and an untrusted network. It analyzes incoming traffic based on preestablished rules and blocks traffic coming from suspicious sources to prevent attacks. It guards traffic at ports where information is exchanged with external devices.However, this also may impact throughput capabilities and the applications they can support. It's main function is to prevent unauthorized access to private networks.Firewalls can either be software or hardware, it's best to have both. any data which was present either the data from inside or external. It achieves this by careful observation of each and every action takes place and objecting those that fail to meet security rules.
Antivirus Software
which is also called as antimalware which is used to identify and remove malware. It is used to identify and abolish computer viruses and gave protection from other computer threats like malicious,BHOs, browser hijackers,backdoors,rootkits,ransomware, keyloggers. advanced persistent threat (APT) and botnet DDoS attacks. Antivirus software has some drawbacks also. It can impact computers performance.It protects you from becoming a victim of cybercrime, it does this by blocking computer viruses with their anti virus protection features. It keeps your data safe from being corrupted which will save your time and efforts it can save you a lot of money as well. Antivirus software is used for the process of detecting and removing of computer viruses. It is one of the best applications to protect our computers from viruses.
Interested in learning Checkpoint? Join HKR and Learn more about Checkpoint Training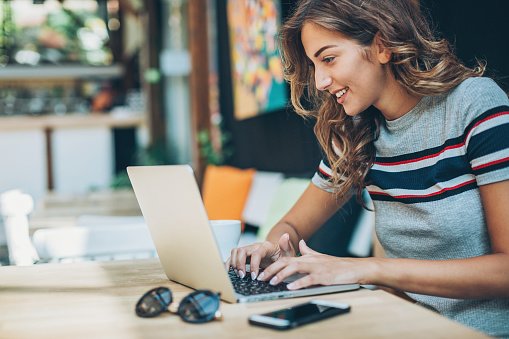 Cyber Security Training
Master Your Craft
Lifetime LMS & Faculty Access
24/7 online expert support
Real-world & Project Based Learning
PKI Services
It's main purpose is to facilitate the secure electronic transfer of information for network activities such as e-commerce,internet banking and e-mails. Some criticise it as a costly venture for small businesses. It protects the communication between server and the client. It uses two cryptographic tools namely the public key and the private key. The public key is the key used by all the clients of the server but the private key is secured and is only used by the server which protects the information from being stolen. It uses both symmetric and asymmetric encryption both have their own strengths. Symmetrical encryption protects the single private key. A symmetrical encryption uses two keys both a public key and a private key. It requires different elements for effective use such as a certificate authority and a registration authority. It functions because of digital certificates.A public key infrastructure relies on digital signature technology, which uses public key cryptography.
Managed Detection and Response Service (MDR
)
MDR is the best application for those companies with lack of resources to be more cognizant of risks and improve their ability to detect and respond to threats. It may sound similar to managed security services but there are some distinct differences such as coverage,compliance reporting,the human touch, Incident response.It is for those companies who don't have time and resources. It provides you a team of experts at the cost you can afford. They not only detect and analyze the threats but also prevent them. They can help your organization deal with advanced attacks. It uses its own set of tools and technologies. The provider will be responsible for managing and monitoring these tools. The tools are placed to protect internal gateways and to detect threats that have passed parameters of security tools.
Penetration Testing
A penetration test also called as pen test is used to evaluate the security of the system. This test not only refers to vulnerabilities but also enables a full risk assessment to be completed. This process forms a goal by identifying target systems and reviews available information and undertakes various steps to attain that goal. The test target may be white box or the black box the the grey one which is the combination of both white and black. A white box which provides background and system information, a back box which provides only basics. Penetration test uses several standard frameworks and methodologies.It's process includes five phases Reconnaissance,Scanning,Gaining Access,Maintaining Access,Covering Tracks.The purpose of this attack is to identify any weak spots which became advantage for attackers. It is the best attempt for the evaluation of the security of an IT infrastructure by safely trying to exploit vulnerabilities.
Staff Training
Staff training is not a 'cybersecurity tool' but there is a need to make staff aware of cybercrimes and cybersecurity. Because we avoid and solve the problems only when we have complete knowledge regarding that topic so it is the organisation's responsibility to train your staff by conducting awareness programs by experts. When organisations conduct awareness program staff get complete knowledge about cyber crimes and cybersecurity then they are able to identify the problems and solve them by using cybersecurity tools. If staff lacks the knowledge of cybersecurity it leads to many problems. They cant understand problems at beginning and got confused which creates more problems if they neglect it the problem increases there are many examples of mistakes happen only because of employers innocence so it is essential to conduct awareness programs and explain them clearly and made them ready to face cyber crimes and able to offend them and solve them by using cybersecurity tools.
Intruder
A popular cloud based network vulnerability scanner which helps us to find security weaknesses in most exposed systems that avoid costly database breaches. It looks like the best for our cybersecurity issues which helps to save our time to a great extent. It maintains over 9000 security vulnerabilities, it provides the unlimited scan on demand and unlimited user accounts, it checks for web application flaws like SQL injection, and cross site scripting and emerges threat notifications. It has smart recon, network view and PCI ASV scan available, it is a one step solution for all our cybersecurity requirements, it is best for both small and large businesses and also provides a thirty day free trial.
Malwarebytes
It provides a cybersecurity solution for businesses as well as homes, which can protect against ransomware, malicious websites, malware, etc. It can also secure from advanced online threats which are not detected by antivirus, it supports windows, Mac, iOS, and chromebook devices. It offers various services and products like incident response, endpoint security, etc. That is available for finance, education and health care industries. It makes use of anomaly detection and application hardening to protect from malware, it helps by cleanup the infected devices and shutdown the attack vectors from every angle regardless of the devices that we are using Mac, Windows and Android.
Mimecast
A cloud based platform which provides our email security and cyber resilience, mime cast offers various products and services, such as email security with threat protection, web security, cloud archiving, and information protection. It maintains email protection with security and protects from spear phishing, impersonation and some other kinds of targeted attacks. It provides features for automated content control and data loss prevention, and also web security by blocking inappropriate businesses websites and protects against the user initiated malicious web activity. It has a cloud archiving facility to archive emails, files, and other data securely, it is good for spam detection and blocking features and provides good email security.
CIS
Center for internet security provides various cybersecurity tools, services and memberships for commercial use, that provide various cybersecurity tools, which may include CIS benchmark and CIS control. To provide security to our businesses, it provides a variety of products, such as CIS control, CIS RAM, CIS CSAT. And maintain CIS-CAT Lite performs an automated assessment and provide 24 hours security operations center and incidents responds services. It offers tools such as CIS RAM, CIS CSAT, CIS Workbench, CIS CAT pro, CIS CAT lite, etc. It designs for securing our businesses, specific platforms, and threats by providing membership to product vendors and manages service providers.
Advantages of cybersecurity tools:
Cybersecurity tools protect sensitive data of organizations while during business. They avoid unauthorised access to private networks. They protect our computers from virus attacks. They gave security to our computers and sensitive data by taking control and working according to rules, they observed each and every action taking place and detected problems and prevented them.
It can protect our business

: One of the best advantages of cybersecurity tools is it can provide comprehensive digital protection to our business, and it allows our employees to surf the internet as and when they need, ensuring they are not at risk from potential threats.

Protect personal information

: Another valuable commodity in the digital age is our personal information, when a virus is able to obtain personal information related to our employees, at the same time they are also capable of selling that information.

It allows employees to work safely

: Without these tools our employees and we are constantly at risk from cyber attacks, when our system is infected that can hamper its productivity and even force us to replace computers.

Protect productivity

: Viruses may slow down our systems to a crawl that makes working on them practically impossible, which may cause a lot of time waste for our employees and brings our entire business to a standstill.

Stop our website from going down

: When our system becomes infected then there is a chance of our website being forced to shut down, which means that we not only lose money but also our customers' trust, because particular viruses may often do lasting damage to a system.

Deny spyware

: It is a form of cyber infection that is designed to spy on our system actions, and relay that information back to cyber criminals, these cyber security tools prevent this spyware from taking effect and ensures our employees actions are private and confidential within our workplace.

Prevent adware

: A kind of computer virus that fills our system with advertisements which is fairly common, all these really have impact productivity and often allow other viruses enter into our systems once we clicked on them accidentally.

A consolidated solution

: They provide a comprehensive solution to protect against various issues, our security system needs these cybersecurity tools.

Support our IT experts

: More cyber criminals will have much more experience than our average employees in digital crimes, these cybersecurity tools provide our team with features and support needed to effectively fight against most determined criminals.
Conclusion
As technology increases crimes also increase so it is our responsibility to be safe by taking required precautions like cybersecurity tools for cybercrimes. Various businesses are extremely vulnerable because of ineffective cybersecurity, as cybercrimes are constantly on rise. Cybersecurity tools are necessary for all kinds of businesses especially when we think about the importance of our digital systems for our day to day operations. Without using these cybersecurity tools, many of the businesses have suffered a lot, by decreased customers trust and theft of personal information. When we prove our business is protected against all types of cyber crimes, then we can inspire trust in our clients and they feel more confident to use our services.
About Author
A technical lead content writer in HKR Trainings with an expertise in delivering content on the market demanding technologies like Networking, Storage & Virtualization,Cyber Security & SIEM Tools, Server Administration, Operating System & Administration, IAM Tools, Cloud Computing, etc. She does a great job in creating wonderful content for the users and always keeps updated with the latest trends in the market. To know more information connect her on Linkedin, Twitter, and Facebook.
Upcoming Cyber Security Training Online classes
Batch starts on 6th Oct 2023

Sat & Sun (6 Weeks)

Fast Track

Timings - 08:30 AM IST

Batch starts on 10th Oct 2023

Mon & Tue (5 Days)

Weekday

Timings - 08:30 AM IST

Batch starts on 14th Oct 2023

Mon - Fri (18 Days)

Weekend

Timings - 10:30 AM IST