What is the career path of cybersecurity?
There are several career paths one can follow in cybersecurity. The majority of them have different roles and responsibilities, and it offers different salaries. We have discussed some of the top career paths in cyber security below:
Information Security Analyst Job Roles
They carry out the following roles:
Installing and maintaining software like firewalls to keep data safe.
Development of policies and standards that protect information.
Finding any vulnerabilities and risks of computer and network systems.
Detecting the occurrence of data breaches.
Network Engineer Job Roles
Some of the roles of a network engineer include:
Creation of firewalls and updating of software like antivirus to protect data.
Developing disaster recovery plans.
Troubleshooting any networking issues.
Communicating with the team and helping them fix the issues they face.
Configuration of networks.
Maintaining all networks.
Ethical Hacker Job Roles
Roles of ethical hackers include:
Identifying vulnerabilities in applications
Displaying all the methods hackers use.
Destroying all cyber attacks.
Sniffing networks.
Chief Information Security Officer (CISO) Job Roles
Roles of Chief Information Security Officer include:
Implementing security policies and programs.
Monitoring and implementation of security systems
Participating in risk management.
Helping the company meet the compliance rules.
Security Architect Job Roles
Roles of security architect include:
Access companies' systems to find any vulnerabilities
Carry out penetration tests
Test all the networks available and find any issues.
Implementing security architectures.
Working with the rest of the team, i.e., IT analysts and security administrators.
Cyber Security Salary for (2022)
Many companies face a lot of data breaches and hacking cases reported among small businesses and large organizations. It has pushed more companies to hire cybersecurity professionals to keep their assets safe.
There is more demand for professionals, but they are fewer currently. It has pushed salaries to be very high. The guide below provides different salaries for specific cybersecurity roles in India and the United States.
Cybersecurity Salary for the Top Profiles
Security Engineer
The salary of a Security Engineer in the United States is $144,000, and the lowest one can earn $124,000.In India, they earn up to ₹ 6 Lakhs per year. Some of the companies offer up to ₹ 19 Lakh.
Security Analyst
In the United States, Security analysts earn an average salary of $103,000, some of the highest earners get up to $132,800, while the lowest get $78,000.In India, security analysts earn around ₹5,95,700 per year.
Security Architect
Security Architects earn around $128,400 per year, with the lowest getting $86k per year. In India, they make ₹23,12,000 per year.
Security Administrator
Security administrators earn $107,000, with the lowest getting $76,500. In India, they earn ₹651000 per year.
Security Software Developer
Security software developers earn $117,000 per year, while in India, they earn 10,76,000 to 17,16,000 per year.
Cryptographer
Cryptographers earn an average salary of $145356 per year in the United States.In India,cryptographers earn ₹600,000 per year.
Chief Information Security Officer
Chief Information Security Officers' salary in the United States ranges from $201,017 to $265,867.In India, they earn ₹2,200,600 per year.
Security Consultant
Security Consultant makes ₹7,78,462 per year in India. In the United States, they earn $82,243 per year.
Become a cybersecurity Certified professional by learning this HKR cybersecurity Training!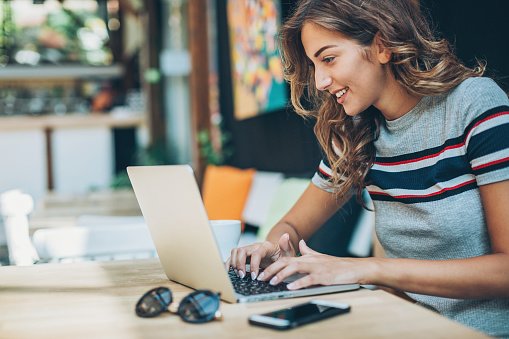 Cyber Security Training
Master Your Craft
Lifetime LMS & Faculty Access
24/7 online expert support
Real-world & Project Based Learning
Top Cyber Security Job Profiles
Security Engineer
A security engineer ensures that the computer networks and protocols are safe from hackers. They participate in designing protocols, implementing security features and upgrades, testing new features, troubleshooting, and detecting any security concerts on the network.
Some of the roles and responsibilities of a security engineer include:
Creation and implementation of security plans using the best security protocols

Help the company build and implement software and technologies like encryption algorithms to improve security.

Performing penetration testing on websites and applications to find if any vulnerabilities exist.

Monitoring the applications and websites to detect any abnormal behavior.

Educating the rest of the team about information security and measures.

Providing management with new security enhancements.

They develop scripts that automate the handling and reporting of security incidents.

They design the company's security strategies and architecture.

Work with company vendors to ensure they implement and use the right security solutions.

Building documentation for security certifications.
Security Analyst
Security analysts ensure the data is safe from attacks by monitoring and preventing cyberattacks. They work with organizations to ensure sensitive data and networks are secure.
Some of the roles and responsibilities include:
Ensuring all the companies' third parties meet all the security policies.
Participating in penetration testing.
Using testing and risk analysis to carry out security assessments.
Setting up and updating all the company's recovery plans.
Fix any vulnerabilities found in the applications.
Stay updated on the current security trends, news, and security standards.
Develop best security practices in a company.
Helping the staff on how to install and configure security applications.
Carrying out security audits regularly.
Provide all security recommendations to the management.
In the case of a cyberattack event, they analyze it and come out with the leading cause.
Security Architect
Security architects plan and implement different systems to ensure the networks and data are safe. They also implement different network roles like building networks, installing firewalls, e.t.c. Most of them have a lot of knowledge ranging from software, hardware, research, and programming, making them develop ways to beat cybercriminals.
Roles and responsibilities of security architect include:
Reviewing the security measures of third-party software.
Implementing security updates.
They prepare expenses and budgets that help in the allocation of resources.
Ensuring all the employees enjoy the principle of least privilege.
They develop ways of how to respond to a cyber attack.
Developing new security architecture.
They test all the networks from LAN, WAN, and virtual private networks to find vulnerabilities.
They do security tests like risk analysis, vulnerability testing, e.t.c.
Helps in the installation of new security systems.
They work with the rest of the team members like IT analysts, security administrators, and security engineers to implement better security protocols.
They maintain Identity & Access Management (IAM) architecture.
Security Administrator
Security administrator helps the company to install, troubleshoot, and administer security solutions. They protect the network from unauthorized access and destruction. They also develop security procedures that remove vulnerabilities in the network.
Some of the roles and responsibilities of a security administrator include:
Developing disaster recovery plans for businesses.
Installation and configuration of software like firewalls, patching software, and antivirus.
Detection of invalid web traffic.
Checking network vulnerabilities.
Protecting the systems against destruction and unauthorized access.
Implementing security policies like access control, data safeguarding, e.t.c.
Performing vulnerability tests.
Consult with the managers and team about best practices and give them technical knowledge.
Providing different policy recommendations
Equipping the staff with security knowledge and awareness.
Security Software Developer
A security software developer is responsible for incorporating security into applications and software during the development and deployment phases. They also take part in creating security software that protects data and computer systems, and devices.
Some of the roles and responsibilities of a Security Software Developer include:
Creation of security tools for developers.
Providing designs for software solutions
Developing prototypes.
Identifying flaws.
Troubleshooting different issues.
Maintenance of the documentation.
Managing the integration of other software components.
Cryptographer
Cryptographers are IT professionals who use algorithms and ciphers to encrypt and decrypt data. They improve privacy and keep the data safe. It increases trust among users as they keep data away from the users.
Some of the roles and responsibilities include:
Encryption of data using different methods.
Training staff on how to use cryptography.
Helping governments, businesses, military in creating cryptic messages.
Deciphering encrypted information.
Encrypting of essential data like financial records.
Create cryptology techniques.
Identify weaknesses in systems by analyzing the encryption methods used.
Analyzing data and security problems using mathematical models.
Chief Information Security Officer
Chief Information Security Officer is an executive who works with the chief information officer to develop different policies and procedures for ensuring all the products and services are safe from attacks. They work with architecture, data systems, and assets, processes to ensure they are safe.
Other roles and responsibilities of the Chief Information Security Officer include:
They are in charge of managing and accessing cyber threats.
Purchasing security products from third-party vendors.
Ensures that the company meets the regulations set by bodies like GDPR for compliance.
Works with the other company executives to meet the business security objectives.
Conducts the staff training on security awareness.
Ensure the company data is safe.
Develop business security objectives.
Want to know more about cybersecurity, visit here for a cybersecurity Tutorial!
Security Consultant
Security consultant works with different organizations to evaluate their problems, processes, procedures, penetration tests, and solutions to the owners. They usually work with multiple clients, and most of them have their agencies that provide different cybersecurity agencies, while others work as heads of cybersecurity at organizations.
Roles and responsibilities of a security consultant include:
Talking to clients to identify any security loopholes.
Developing policies and protocols that help the clients protect their data and devices.
Using the latest security policies, tools, technologies, and standards
Running different tests like risk assessment will help find possible breaches and provide measures the clients should take.
Help companies in the hiring and training of workers.
Creation of schedules for jobs like testing.
Helping companies to get the best parameters and measures when working with clients.
Creating rules and standards that clients should implement.
Assigning roles to different members of the team.
Coordination of the company's activities.
Provide advice on how to maintain the security infrastructure.
Provide reports of findings after checking all the client's systems and infrastructure.
Teaching the clients how to implement security protocols and the total costs.
Cybersecurity Skills
There are several cybersecurity skills one must have to ensure that they are suitable for the market. Some of the skills take time to learn and practice. Some of the cybersecurity skills include:
Coding and programming: Many cybersecurity jobs require one to know different programming languages. Some of the commonly needed languages include Python, Javascript, Java, C++, and C. Those who have expertise in these languages have a chance of landing a cybersecurity job.
Communication skills: Most of the time, you will have to work with other individuals and team members on other projects. It will make it easier for you to raise your concerns, present your findings, provide solutions, and explain concepts only if you can communicate better. Cybersecurity has technical information which you have to explain in simple terms for easy understanding.
Artificial Intelligence: Artificial Intelligence is a growing field, and many people like it due to the automation of things. It can help fight hackers where IT professionals use it to create algorithms for detecting abnormal behavior.
Cloud security: You have to understand how to use cloud infrastructure services like Azure and AWS. Most businesses nowadays use the cloud to deploy and manage their applications. Knowing the cloud leads to easier implementation of the policies.
Security Incident Handling & Response: It involves handling threats that can harm your business policy. You have to develop processes that you can use to identify and manage threats. You also have to learn how to use security information and event management (SIEM) tools.
Risk analysis: It helps in managing risks after identifying them. It reduces losses a company can get from cyber threats.
Internet of Things: There is an increase in IoT devices, especially in homes, from doorbells and security cameras that rely on the Internet. They are prone to hackers. One has to understand how they work, protect them from hackers, and how to avoid intrusion from people who may use the internet to access sensitive data.
Networking: You should understand some of the networking essentials. You have to know how to set up and configure different networks like Local Area Networks, Wide Area Networks, and Virtual Private Networks. One can also do some networking certifications like CISCO to prove they are qualified.
Operating systems: You will have to understand how to use different operating systems. Most hackers use Linux as it provides many options you can use. But you need to be conversant with Windows and macOS to help in issues one may face or attacks on a specific operating system.
Blockchain: Most of the world right now has embraced cryptocurrency. Cybersecurity professionals have to understand how it works, to reduce cases of attacks.
Cybersecurity Job Market
There is a high demand for cybersecurity due to the increase in cyber threats and the increase in data loss. The United States has a deficit of 465,000 workers, according to Cyberseek. Many companies offer training to their existing staff to close the gap, but the plans have not yet materialized more results.
One of the main things that lockout many professionals from getting jobs is the lack of certifications. Most companies list jobs with requirements like the candidate should be a holder of Certified Information Systems Security Professionals or Certified Information Security Managers, which most of them lack.
Different companies like Microsoft started conducting training in the United States to push more students into cybersecurity. The government has also partnered with other organizations to provide more training resources and events to those interested. Many things are emerging in technology like Artificial technology and the Internet of Things which they also need to understand how it works.
Cybersecurity Education and Training
Getting cybersecurity training makes professionals and beginners more confident, and it gives more knowledge on different aspects of cybersecurity. It provides more information on the common ways hackers use to conduct attacks and how to react to them.
One of the best training platforms that offer cyber training is HKR Trainings. The cybersecurity training offered by HKR Trainings is designed in such a way that it meets the current industry needs. Moreover, you can learn it online at an affordable fee. It opens learners to new opportunities in their careers and increases their salaries after the promotion or landing a new job.
Some of the topics HKR Trainings covers include basics of cybersecurity, concepts of cybersecurity, understanding security architecture, understanding security networks, systems, data, and applications, how to respond to incidents, security implications, incident responses, etc.
Top 30 frequently asked cybersecurity Interview Questions!
Conclusion
Cybersecurity is one of the best fields any IT specialist can major in right now. It may take time to become proficient as it's easier to learn, and there are several companies and schools providing training. After learning and getting the skills, there are millions of jobs you can apply for and specialize in one specific role, as we have discussed above. Most of the salaries are good despite where you come from.
Related Articles: