How to Become a Cybersecurity Architect
Last updated on Dec Fri, 2022 4602
Cybersecurity Architect - Table of Content
What is Cybersecurity
Cyber security is a collection of technologies, techniques, and practices to prevent attacks, harm, and illegal access to networks, machines, software, and data. Because government, political, business, financial, and medical institutions gather, manage, and store massive amounts of data on computers and other devices, cybersecurity has become a top priority.
A considerable amount of such data might be classified information, such as intellectual property, financial data, personal information, or other sorts of data that could be harmed by security breaches or exposure. In several business activities, companies send sensitive data over the network, and cyber security lays out the process to secure that data and the devices that receive or retain it.
Now, the question arises, where does a cybersecurity architect come into this picture?
Who Is A Cybersecurity Architect
A Cybersecurity Architect is an expert who designs, develops, and maintains the organization's security systems within an IT network. He is also responsible for managing computer devices and their data. They perform various tests to check the vulnerabilities, such as pen tests, risk analyses, etc., to evaluate the entity's security systems and protect them from unknown hacks.
What Does A Cybersecurity Architect Do
Let us understand what a day-to-day life of a Cybersecurity Architect looks like:
Discover everything there is to know about a company's information and technology systems.
Create, deploy, and maintain high-tech security solutions.
Align the security plan and architecture of the organization with the entire services and technology plan.
Recognize and communicate existing and prospective security threats.
Create security design components to combat emerging threats.
Overlook vulnerability testing, risk assessments, and security audits.
Develop solutions that integrate the company's needs with information security and privacy concerns.
Detect security design flaws in current and planned architectures and identify areas for improvement or adjustments.
Examine and authorize the deployment of firewalls, VPNs, routers, IDS scanners, and servers.
Write code, test, and debug applications using the latest programming languages and technology.
Establish, execute, and manage security protocols for the company.
React promptly to security problems and provide comprehensive remediation and evaluation.
Regularly coordinate with higher management about the security requirements and plans.
Requirements To Become A Cybersecurity Architect
To be truthful, becoming a cybersecurity architect requires real effort and commitment. It is an outstanding, well-paying job with a promising future, but it requires hard work and determination. We have laid down that path for you and made it easier for you to sort out your career plans in cybersecurity.
First and foremost, let us start with the basic eligibility criteria to get into this field. You'll require a bachelor's or master's degree in cybersecurity, computer science, information technology, or a related field. Don't worry if you do not have a professional degree in either of these fields. You will find cybersecurity courses online that will serve your purpose.
Drifting away from academics and toward actual job experience, most firms and organizations seek employees with five to ten years of IT work experience, along with cybersecurity expertise.
Eligibility Criteria To Become Cyber Security Architect
A bachelor's or master's degree in computer science, information technology, or a related discipline
Some years of IT risk management and information security experience
Certifications in cybersecurity or IT risk assessment are beneficial.
Wish to make a career in the world of Cyber Security? Start with Cyber Security training!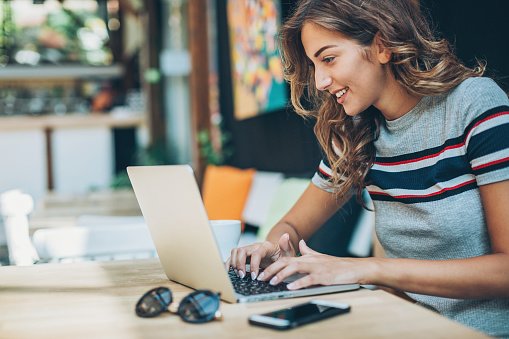 Cyber Security Training
Master Your Craft
Lifetime LMS & Faculty Access
24/7 online expert support
Real-world & Project Based Learning
Skills Required To Become A Cybersecurity Architect
Operating Systems
You must have proven expertise with Linux, Windows, and even UNIX to prepare yourself for a job in cybersecurity. Most businesses use these operating systems by default.
IT Risks
You must have an understanding of IT risks such as various hardware and software failures, viruses, malicious attacks, and natural calamities.
Security Protocols
Knowledge of security protocols like SSL, TLS, and encryption-based internet security is mandatory. As cybersecurity is all about adding security layers, this is the basic skill expected of you.
Cryptography
It entails encrypting information and data in such a way that they cannot be decoded even if someone intercepts them.
Framework Knowledge
Cybersecurity architects must have hands-on knowledge of frameworks such as COBIT, ISACA's Control Objectives for Information and Related Technology, and ITIL, a set of guidelines for IT service management. Organizational policies, government legislation, and information technology principles are all things that cybersecurity analysts should be aware of.
Project Management
You will most likely be expected to manage multiple projects and employees at the same time, so multitasking skills and managing an entire project are a must.
Analytical & Problem-solving Skills
Cybersecurity architects use analytical and problem-solving skills to identify and solve cyber issues. They must pay attention to and respond to the demands and objectives of their organizations. Security architects oversee teams of IT experts in the design, implementation, and supervision of security solutions.
Communication and Interpersonal Skills
Exceptional communication and interpersonal skills are required as you may have to communicate amongst various teams to get implementations done.
Cyber Security Architect Salary in India
Cybersecurity Architect has to be one of the most in-demand jobs out there. The near universality of computer systems and databases has attracted cyber-criminals, who are continually devising new cyber attacks. Companies are willing to pay anything to individuals with excellent cyber security skills since there is so much at stake.
The average salary of a cybersecurity architect in India is 20 LPA with 11 LPA being on the lower side and 33 LPA being on the higher side. With years of experience, and the right skill set, you may be able to reach the higher side.
Cyber Security Architect Salary in Top 5 Popular Companies
HP Inc.: 33-36 LPA
Honeywell: 23-25 LPA
General Electric: 20-21 LPA
Cognizant Technology Solutions: 19 LPA
Wipro: 17-23 LPA
If you have any doubts on Cyber Security, then get them clarified from Industry experts on our Cyber Security Tutorial !
Step-by-step Guide To Become A Cybersecurity Architect
Step 1:
The market for cyber security architects is booming, but just before you jump in, be sure this is the profession for you. Cyber security is a technology-driven field that requires a combination of rigorous technical prowess and soft skills such as communication and general knowledge. You should start by ensuring that you have the technical expertise, which is perhaps the most challenging to develop.
Most cyber security specialists have a natural affinity for puzzles, mathematics, and technology. If you are also one of those, then you are already one step ahead. You'll also need a strong desire to solve problems and meticulous attention to detail to examine every line of code.
Step 2:
You'll have to delve into the field after you've decided that cyber security is the road for you. The next step is to gain a better understanding of the subject. You can begin by reading books on ethical hacking, programming, and other cyber security topics. There are numerous blogs and other alternative online sites that you can find useful.
You can also go for a formal degree program or online certification in cybersecurity. A degree is likely to be chosen because academic qualifications are typically valued highly. In certifications, you get verified credentials that prove your understanding and boost your resume.
Here are the popular cybersecurity certifications you can pursue:
Certified Ethical Hacker (CEH)
Certified Information Systems Security Professional (CISSP)
Information Systems Security Architecture Professional (CISSP-ISSAP)
Certified Information Security Manager (CISM)
Certified SCADA Security Architect (CSSA)
Step 3:
Get an internship or other work experience as you acquire certifications or a professional degree in cyber security. This will solidify your learning and help you get ready for a real job.
You can also begin working in an IT sector with cybersecurity experts and other IT specialists who can mentor you. If you can prove your skills, you might well be eligible to work as a temporary employee and then operate in a variety of IT environments for brief periods. You might be likely to find time off between assignments and gain new certifications time and again to keep your skillset updated.
Explore Cyber Security Sample Resumes Download & Edit, Get Noticed by Top Employers
Summing Up
Big tech firms like Microsoft, IBM, Cisco Systems, Apple Computer, and Google are always on the hunt to hire cybersecurity architects with the right skillset. There is also a slew of smaller tech firms looking for individuals with the relevant qualifications. Not just the tech companies but all the industre=ies, including restaurants, pharmaceutical companies, financial and banking institutions, and insurance companies look for such individuals and are even willing to pay handsomely.
Related Articles:
About Author
A technical lead content writer in HKR Trainings with an expertise in delivering content on the market demanding technologies like Networking, Storage & Virtualization,Cyber Security & SIEM Tools, Server Administration, Operating System & Administration, IAM Tools, Cloud Computing, etc. She does a great job in creating wonderful content for the users and always keeps updated with the latest trends in the market. To know more information connect her on Linkedin, Twitter, and Facebook.
Upcoming Cyber Security Training Online classes
Batch starts on 6th Oct 2023

Sat & Sun (6 Weeks)

Fast Track

Timings - 08:30 AM IST

Batch starts on 10th Oct 2023

Mon & Tue (5 Days)

Weekday

Timings - 08:30 AM IST

Batch starts on 14th Oct 2023

Mon - Fri (18 Days)

Weekend

Timings - 10:30 AM IST