Cyber Security Trends and Careers- Table of Content
What is Cyber Security?
Cyber Security protects computer systems, servers, mobile devices, networks, and data against cyber threats. We can also call it information technology security.
The need for Cyber Security is growing with the increase in cyber crimes. Cybercrimes are increasing due to cloud services exposing personal identity information to the web. Therefore, the demand for Cyber Security experts is also increasing.
Top Cyber Security Trends for 2023
The following are the critical Cyber Security trends to follow in 2023 and beyond.
1. Cloud Security and IoT:
The Internet of Things is vital in connecting devices and networks over the internet. Today most businesses are adopting Cloud Computing and IoT technologies to stay ahead of the competition. It highly needs crucial security measures to protect these technologies from threats. Also, it requires identifying the common issues associated with these technologies and developing a robust security protocol to prevent them.
2. Increased demand for SaaS security:
With businesses' increasing use of cloud computing and other software, the demand for SaaS security solutions is growing. These solutions quickly scale up and down based on demand and saving costs. Also, they include many managed services that help to protect against cyber threats.
3. Advanced Security measures for Remote & Hybrid Workers:
With the latest Cyber Security measures and solutions, organizations can provide more advanced security to remote and hybrid workers. They can consider a multi-factor authentication system that gives access to data to the users with proper authentication.
4. The use of AI and ML:
AI and ML are gaining much popularity in the space of Cyber Security. It allows users to automatic detection of threats and prevents data and networks from cyber threats proactively.
5. Developing more security awareness:
Existing business entities need to create more awareness among their employees and the end-users about Cyber Security and threats. It will help businesses and individuals prevent systems from unknown threats.
Wish to make a career in the world of Cyber Security? Start with Cyber Security training!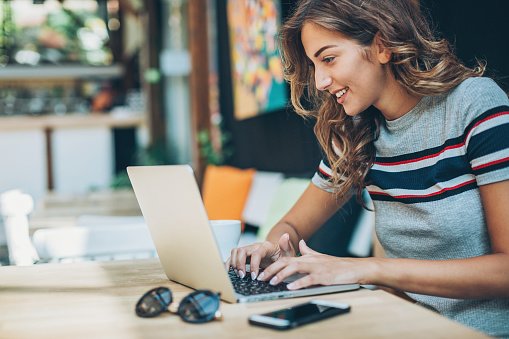 Cyber Security Training
Master Your Craft
Lifetime LMS & Faculty Access
24/7 online expert support
Real-world & Project Based Learning
AI Plays a potential role in cyber security
AI focuses on learning, reasoning, and self-improvement by automatically detecting errors. It is handy in protecting computers, networks, servers, etc., from potential cyber threats.
How AI Helps Cyber Security professionals?
With AI's adaptive nature, it will be much helpful in dealing with potential cyber threats and security challenges. AI employs multiple processes to detect potential threats to assist cyber security experts. Also, it helps to predict potential data breaches in advance and helps security experts.
How to integrate Cyber Security with AI?
Many factors indicate that AI is best suited to integrate with Cyber Security. These include continuous learning, better data management, reading repetitive tasks, and effective control.
What security risks does AI present to Cybersecurity?
Some cybercriminals can use AI for malicious practices that harm an organization's data. Examples of such threats include data poisoning, where attackers input evil algorithms into the program, making them user-friendly.
Become a master of Cyber Security by going through this HKR Cyber Security Tutorial !
Key Cyber Security skills required to shine in 2023
Get the following vital skills to shine in 2023 as Cyber Security expert.
Understanding Hacking Techniques: Anyone can protect their organization from potential cyber threats by knowing ethical hacking techniques. This skill helps you see how to hack a system and tackle it well.
Skills related to Forensic: Computer forensic skills play a potential role in Cyber Security, which helps protect digital assets and business intelligence. It mainly focuses on the results after happening of the incident. This skill can help you to know about the later sequences of cyber attacks.
IoT Security: This security system protects digitally connected devices and networks through the internet. By learning this skill, you can easily detect security concerns and privacy issues related to IoT.
Cloud-based Security: As more organizations shift their data to the cloud, it requires a cloud-based security system. It will help to keep organizational data safe and secure. Learning this skill can benefit you with more opportunities.
Good Communication Skills: Excellent communication skills will help me work closely with multiple teams and share necessary information.
Coding Skills: To become an expert Cyber Security professional, knowledge of coding skills like Java, PHP, C++, etc., will be very helpful. It helps to detect the chances of cyber threats in advance.
Blockchain Security: Blockchain is an emerging technology that is highly useful in various security systems such as mobile networks, IoT devices, etc. Also, it reduces the chances of potential cyber threats.
AI: AI mainly focuses on performing better with self-learning techniques. It helps Cyber Security experts to know the security environment well and identify threats quickly.
Strong Problem-Solving Skills: These skills are necessary for every Cyber Security professional to resolve many unknown and unsolved problems. Also, it helps to overcome the most complex challenges.
Top 50 frequently asked Cyber Security Interview Questions !
Cybersecurity roles in demand in 2023
Learning Cyber Security skills can open the door to multiple opportunities in different sectors. The following are the most searched and in-demand job roles in the field of Cyber Security.:-
Cybersecurity Analyst
Security Auditor
Cybersecurity Specialist
Cybersecurity Architect
Cybersecurity Consultant
Network administrator, etc
Conclusion
As technology continuously changes, you can see a constant change in cyber threats and trends. Every business entity needs to keep monitoring the latest trends and updates in Cyber Security. It will help them secure their data, systems, and networks. Also, cyber security awareness will increase the demand and growth of security professionals. You can see tremendous growth in your career by updating Cyber Security skills.
Related Articles: