The cyber security industry is a fascinating field in the IT sector and apt for those who are ready to accept the challenges. The term cyber security can be defined as it is a type of IT application that designs and implements secure network solutions specially designed to act as a shield against hackers, persistence attacks, and any cyber-attacks.
The cyber security market is diverse that is ranging from a cyber professional service endpoint to mobile security. It has a diverse range of applications from financial service, retail, health care, infrastructure, and transport. There is huge demand has been created for cyber security professionals, and the companies looking out to hire cyber security engineers. The companies we would like to mention are PWC, Deloitte, Telesoft technologies, VMware, Intel, and many more.
Cyber security engineers are those who involve in designing and implementing security solutions to defend against various threats, cyber-attacks, and malware attacks. They are also involved in testing and monitoring the system devices to make us assure that all the system devices are up-to-date and ready to defend against any type of attack.
Often Cyber security engineers can also be referred to as data security engineers, web security engineers, or IT security engineers.
Now first begin with teh education background required to become a cyber security engineer;
Candidates must hold a bachelor's degree in computer science, and IT system engineering.
They should possess a minimum of two years of work experience in cybersecurity-related roles such as incident detection, responses, and forensics.
Should have experience with the functionalities, operations, and maintenance of firewalls and various forms of endpoint system device security.
Must have proficiency in languages and tools such as C++, Java, Node, Python, Go, Power shells, and Go.
They should have the ability to work in fast-paced work environments, often under some work pressure.
Posses the right eye for details and must have outstanding problem-solving skills.
Must have a piece of up-to-date knowledge of cyber security industries, trends, and hacker tactics.
Wish to make a career in the world of Cyber Security? Start with Cyber Security training!
Cyber security engineer primary skills:
In this section of the content, you will be learning complete skills sets to achieve your desire to become a Cyber security engineer. Let's get started;
1.A basic understanding of IT and computers:
Some of the best companies across the world show keen interest to hire Cyber security engineers. To master cyber security must have a bachelor's degree in Computer science or system engineering. According to the jobseekers.com portal describes that "to ensure success as a cyber security engineer must have a piece of excellent knowledge in various applications such as firewalls, VPN, Data loss preventions, IDS/IPS, security audits and web proxy.
2.Understanding various programming languages:
Additional sought after programming skills, any cyber security engineer must possess:
Secure coding practices, ethical hacking, and threat modeling.
Proficiency in programming languages like python, C++, Java, Ruby, Go, and Power shells.
IDS/IPS penetration and vulnerability testing.
Firewall and intrusion detection and prevention protocols.
Have basic knowledge on how to use various operating systems such as Windows, Linux, and UNIX.
Virtualization technologies and MYSQL database server.
Application security and encryption technologies.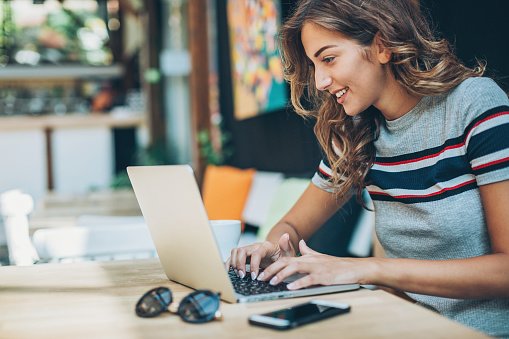 Cyber Security Training
Master Your Craft
Lifetime LMS & Faculty Access
24/7 online expert support
Real-world & Project Based Learning
3.Understanding the IT network infrastructure :
Apart from the basic programming and computer knowledge, cyber security engineers must have a piece of strong knowledge of Networking too. Let us list a few points here;
Application security and encryption technologies.
Secure network architecture.
Subnetting, DNS, various encryption technologies, standard VPNs, VLANs, VoIP, and other network methodologies.
Experience with advanced p[ersistance threats, phishing, social engineering, network access controllers, gateway anti-malware, and enhanced authentication.
4.Understanding various IT tools :
To become a successful cyber security engineer, you must be aware of the following Cybersecurity IT tools:
Wire shark.
Kali Linux
John the ripper
Metasploit
Cain and Abel.
tcpdump
Nikto
Forcepoint.
5.Roles and responsibilities :
As a cyber security engineer, it's important to know the roles and responsibilities.
Below are the primary set of roles and responsibilities:
Cyber security engineers or we can call them cyber security analysts they involve in implementing and creating plans, security portals to protect the computer network integrity, mobile devices from any kind of malware attacks or ransom attacks.
They are responsible for creating software and updating the computer hardware devices to implement security-related plans.
The information security analyst must involve in the constant monitoring of the networking devices to have a security breach.
They must involve in creating security incident responses to help minimize the damage caused by any type of malware attack.
Experienced cyber security professionals involved in communicating the plans or protocols to work enough to detect the intruders.
Along with the skills, it is important to know a list of certifications that help you to accelerate your cyber security career.
1.COBIT 5 control objectives for information and related technologies :
Cobit is a popular framework technology developed by ISACA to manage information technology systems and Information technology governance. Cobit is commonly a set of various generic processes to manage all types of information technology systems. Cobit stands for control objectives for information and related technologies to help financial and audit communities for better IT growth environments.
2.CompTIA security+certification -SYO-601 :
This CompTIA Security+ training course will help you gain skills required to install and configure systems to secure applications, networks, and devices; perform threat analysis and respond with appropriate mitigation techniques; participate in risk mitigation activities; and operate with an awareness of applicable policies, and laws.
The CompTIA Security+ course is ideal for professionals who are working in the roles of system administrators, network administrators, security administrators, and IT auditors.
3.CISA certification and training :
This CISA certification helps you to enhance your skill sets on auditing and information security platforms. With the help of this certification, you will be promoted, with huge salary pay, and global recognition. The CISA certification is a child certification program of ISACA Company. ISACA offers many traditional cybersecurity programs, and online programs to help cybersecurity professionals. ISACA Company publishes regular journals, blogs, and maintains a database to research cybersecurity platforms.
frequently asked Cyber security Interview questions and Answers !!
4.CND - certified network defender :
A report by Frost & Sullivan predicts that there will be a global shortage of 1.5 million cyber security professionals by 2022! So, if you want to launch or advance your career as a certified network defender, this is the right certification course to accelerate your networking skillsets.
5.CHFI - Computer hacking forensic investigator certification :
The Computer Hacking Forensic Investigator, or the CHFI course, helps individuals in forensic security learn how to investigate and prevent cyber attacks from a vendor-neutral perspective. This course provides comprehensive coverage of digital forensics.
6.CISSP certification :
The Certified Information Systems Security Professional (CISSP) is a globally recognized certification for information technology security professionals. Aligned with the latest (ISC)² version launched on May 1, 2021, our CISSP training covers all areas of IT security so you can become a strong information security professional.
If you have any doubts on Cyber Security, then get them clarified from Industry experts on our Cyber Security Tutorial !
Final words:
This Cyber security skills post not only explains the primary skillsets or prerequisites but also a few major certification lists. Serving as a cyber security engineer is a dream for many of you, and also getting a job in top MNC companies also matters a lot. This post guides a fresher to gain more knowledge on Cyber security, and also what are all essentials needed to become a cyber security engineer. Updating yourself with this concept is also a key point to kick start your cyber security journey. Stay tuned for more blogs!
Related Articles :