What is meant by a Bachelor of Arts?
A bachelor of arts or B.A. is a college/university degree with specializations in arts and humanities and a three-year degree program. In B.A., you will study subjects such as Arts, Humanities, Linguistics, Social Science, Psychology, Cultural Science, Political Science, and English. After B.A., you can pursue further studies like M.A., MBA, or any other master's course or professional program. Further, after pursuing B.A., students can also go for a job in the private sector or prepare for many government sector jobs in banking, insurance, finance, railways, teaching, and many more. Thus, there are multiple learning and professional opportunities for B.A. students.
What is the Scope of B.A Degree?
There is vast scope for B.A. (Bachelor of Arts) degree students. After this course, you can have multiple career options to learn further or start a professional career. Thus, there are prospects of pursuing higher studies and working in multiple industries after completing a B.A. However, it depends on your interest in your choice after doing B.A. But there is a vast scope for B.A. graduates.
Best Courses After B.A
There are many career options to choose from after a B.A degree such as a master's. The following are the best courses after B.A or career options after B.A degree.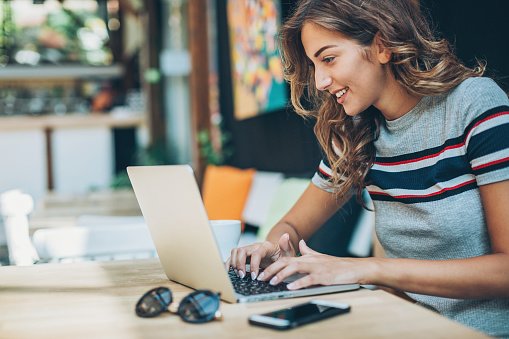 CyberArk Training
Master Your Craft
Lifetime LMS & Faculty Access
24/7 online expert support
Real-world & Project Based Learning
1) Post Graduation or Masters of Arts (M.A.)
The most popular course after B.A. to do is Master of Arts. M.A. or Master of Arts is a P.G. degree often pursued by students after graduation in arts or humanities. Generally, an M.A. degree is awarded in multiple fields, such as literature, philosophy, history, geography, sociology, political science, religious studies, and humanities-related fields. To get the M.A. degree, students must complete the course, including term exams, tasks, dissertations, etc.
To get admission into M.A., a student must have passed a bachelor's degree or B.A. in a similar field or any other field with minimum passing marks. There are multiple career opportunities to grab after doing a Master's in Arts.
2) Master of Journalism and Mass Communication
One of the top 10 courses after B.A. is Master in Journalism and Mass Communication. This course explains new-age journalism and mass communication principles, policies, best practices, and many more. The MJMC is a P.G. degree combining journalism and mass media topics such as public relations (P.R.), advertising, communication, digital media, etc. Many top universities are offering this course in various disciplines.
Moreover, this course covers all the major aspects of the media industry, including reporting, editing, and production of multiple forms of media. It mainly focuses on developing skills like research, reporting, writing, communication, audio, videography and production, editing, P.R., etc. It is a professional course in mass media and journalism for those who want to join the media field. There are multiple opportunities available for aspirants interested in Mass Media.
3) P.G. Diploma/Masters in Digital Marketing
Digital Marketing is another growing field and one of the top in-demand courses after B.A. However, this course is open to all interested in Digital Marketing and can understand the various techniques and tools. This program includes all the basic skills required to effectively use multiple digital marketing tools and techniques. The topics covered under the digital marketing program include marketing basics, digital media use, technology, SEO (Search Engine Optimization), SMO (Search Engine Optimization), etc. There are also SEM (Search Engine Marketing), Web Analytics, Web design, Content Marketing, Email Marketing, Paid Advertising, and many more.
Moreover, this course will give an in-depth understanding of various digital marketing tools, including marketing automation tools. It also includes hands-on practical skills that give the student real-time exposure to digital marketing tools.
4) Master of Business Administration (MBA)
MBA is one of the top professional courses globally, especially in India. Also, it is one of the best courses after B.A to pursue those who want to make their career in business management. Moreover, it is the most sought-after course after B.A., a two-year full-time course covering multiple topics and disciplines. These include finance, operations, marketing, accounting, H.R., etc. Further, a student will also gain decision-making, problem-solving, analytical, and leadership skills.
Many top universities and institutions like IIM, Premier Business Schools, and Colleges, including autonomous bodies, offer MBA courses in various disciplines. Also, many universities offer part-time MBA courses for working professionals. After pursuing an MBA full-time course, the aspirant can expect a good salary package with a placement offer in top MNC companies.
5) LLB (Bachelor of Law)
LLB or Bachelor of Law is another sought-after course after B.A. Students willing to pursue and become professional Lawyers must complete the degree program many universities offer. There are both three-year and four-year LLB programs available that cover the topics like business and corporate laws, criminal laws, constitutional law, legal writing and international laws, legal research, etc. After completing the course, students must complete assignments and practical tests, including academic exams. Thus, after pursuing LLB, students can have multiple options, like they can start practicing as professional lawyers, join as legal advisors to corporate companies, and become tax consultants.
6) Master of Fine Arts
There are many career options after B.A., among which an MFA or Master of Fine Arts is a P.G. degree offered to students in the field of fine arts. MFA is a two or three-year degree program in Fine Arts, which includes photography, painting, art, sculpture, graphic design, etc. The course will typically include both classroom and practical skills. Moreover, the Master of Fine Arts is a program designed in such a way to develop artistic skills in students to become expert qualities. After developing extreme skills in this area, every student can become highly competitive and experienced in fine arts.
7) Graphic Design
Graphic Designing is another professional career option after B.A. It allows students to learn the basics of design. In this developing world, graphic design is key in presenting visual content that conveys a message through arts and design. It includes colours, images, videos, and many other elements. This course after B.A. can enhance students' creative skills in graphic design and help them provide an appealing visual experience to the viewers. Graphic design is crucial in the media and digital education field and even in the movie development areas. Thus, you can develop creative design solutions that best suit media works by pursuing a professional degree in Graphic Design. Also, it can pay you more than any other field.
8) Event Management
Event management is also one of the top courses after B.A. Every day we can see many events, like birthdays, weddings, movie events like audio/video launches, mega business events, sporting events, school/college events, etc. Students can enhance their career scope by learning event management skills. After doing B.A., If a student is interested in making a career in event management, this course is highly suggested.
Many top colleges and universities in India and abroad offer such courses. The topics covered in this course include P.R., budgeting, risk management, leadership skills, marketing, business development, etc. These courses provide all the concepts from basics to advanced and offer careers as event managers with good pay.
9) Business Analytics
If you are interested in learning new technologies and want to upgrade your skills to resolve complex business issues, then Business Analytics is the best course after B.A. Business Analytics is a professional course that helps you gain expert skills to analyze various business issues and develop a suitable solution. There are multiple areas of applications of business analytics, such as marketing, finance, supply chain, H.R., business management, etc. In this course, you will learn the techniques and skills of how to analyze complex business data and draft meaningful insights for better decision-making. Also, this program allows you to have many careers after B.A., such as Growth Manager, Management Consultant, etc., in multiple domains.
10) Cybersecurity
One of the top career courses after B.A. is Cybersecurity. Today, there is a great need for Cyber security experts worldwide due to increasing cyber-attacks. As businesses grow digitally, the impact of digital threats is also growing. Many cyber criminals started new techniques and strategies with the changing technology trends to steal public money and personal data, damage reputation, hack systems and networks, etc.
Cyber security is the only weapon to stop these all, and learning these skills can greatly benefit you in choosing career options after B.A. This course will teach you about various tools and techniques, including computers, networks, security measures, VPNs, IDS, cryptography, and more. You can start with a Cyber Security Certification course to develop these skills. Also, you can explore multiple career options after B.A. in this field, such as security analyst, cyber security specialist, etc.
 Conclusion
These are the most sought-after career options after B.A. After doing any of these courses after B.A., you can choose a better career with a good salary. If you want to enhance your career after B.A., you can look after these courses and choose the best one that interests you. Thus, there is a vast scope after B.A.