What is Communication in the Context of Project Management?
Communication in project management is the exchange of ideas, information, and feedback between project stakeholders. It ensures effective collaboration and understanding across the project lifecycle and the company's objectives. Communication involves distributing project information, including project needs, objectives, progress reports, updates, risks and decisions. It keeps all the team members, and stakeholders of the company informed and aligned. Effective communication in project management allows good coordination, timely decision-making, achieving project goals and objectives, resolving issues, and managing stakeholder engagement.
Become a Project Management Certified professional by learning this HKR PMP Training!
Types of Communication in Project Management
In business projects, there are types of communication in project management that are essential for effective collaboration and information sharing. The following are the various types of communication in project management that are used in business projects. 
1) Verbal Communication
Verbal or oral communication in project management is key to the project's success. Face-to-face communication includes physical meetings, presentations, phone (voice) calls, etc. This type of communication enables immediate feedback and clarification from the project members. Thus, it helps to discuss more complex issues or brainstorm ideas. 
2) Written Communication 
Among the different types of communication, written communication in project management consists of much value. Written communication includes emails, reports, memos, worksheets, and other official documents. Moreover, written communication is a permanent record of information and is useful in formal communication and sharing detailed instructions with members.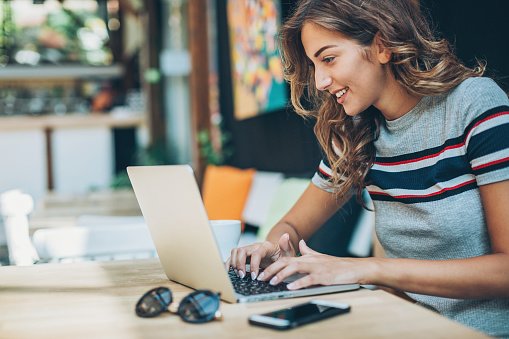 PMP Training
Master Your Craft
Lifetime LMS & Faculty Access
24/7 online expert support
Real-world & Project Based Learning
3) Nonverbal Communication
In project management, sometimes nonverbal communication is also highly useful. It includes body language, facial expressions, gestures, posture, voice tone, etc., conveying meaning and intention. Nonverbal communication in project management is essential in face-to-face meetings, presentations, and other information-sharing methods. It adds more context and emotions to the information we are sharing. 
4) Formal Communication
Formal communication in project management follows some predefined channels and structures within a company. These include policy documents, formal reports, announcements, etc. Moreover, this type of communication ensures clarity and consistency of information flow throughout the organization.
5) Informal Communication
Informal communication happens through casual meetings, conversations, social interactions, chats, etc. This type of communication helps foster relationships among the team members and builds rapport. Also, to avoid misunderstandings, it should be very balanced, and if there is any essential information, it should be properly conveyed.
6) Horizontal Communication
This type of communication in project management occurs between individuals or teams working at the same level/rank within a company. It enables teamwork, cooperation, and information sharing across various departments or functional areas.
7) Interpersonal Communication
This communication in project management mainly focuses on one-to-one interaction between team members. It includes debates, negotiations, feedback sessions, and strategy discussions. It helps to build relations and address individual issues and resolve them smoothly.
8) Group Communication 
In project management, group communication is also important. It involves regular interactions, meetings, workshops, brainstorming sessions, problem-solving, etc., using the collective skills and knowledge among the team members.
9) Virtual Communication
The increasing remote work culture brought the necessity of virtual communication across local and global teams of the organization. It also gained much popularity nowadays. It includes real-time interaction through virtual meetings, video conferences, instant messaging platforms, project management software, etc.
So, these are the various types of communication in project management. But we should remember that choosing the effective communication type should be based on the nature of the message, stakeholder's needs, and project requirements. However, combining these types of communication is necessary to drive the entire project smoothly and timely.
Become a Project Management Certified professional by learning this HKR Project Management Tutorial !
Importance of Communication in Project Management
There is great importance of communication in project management for every company. It serves as a basis for effective teamwork, collaboration, and successful completion of projects. The following are some key points that reveal the importance of communication in project management. 
Shared Understanding
Effective communication provides sharing of crucial information among all project stakeholders, team members, clients, sponsors, etc. It facilitates a clear understanding of project objectives, goals, needs, and estimations. Further, it helps align each project member towards the company's common goals and vision and reduces misunderstandings and conflicts among the team.
Stakeholder Engagement
Communication in project management facilitates the active engagement of partners and team members across the project lifecycle. Continuous updates, status reports, discussions, debates, and meetings help business partners stay informed of the project's progress and provide feedback to make informed decisions. 
Team Collaboration
Every project, whether big or small, requires team collaboration. Effective communication in project management involves team collaboration. There are multiple project teams with diverse skills, roles, and thoughts. Thus, communication allows a project team to collaborate, share information, ideas and knowledge, and work closely, helping each other succeed.
Risk Management 
There are multiple risks when a company takeovers a project to complete. Clear communication channels help to identify potential project risks and manage them effectively. Team members can effectively communicate about a project's potential risks and issues and reduce them on time by developing an effective strategy.
Conflict Resolution 
Conflicts are common in every company's project or any operations. Many factors, like the difference of opinion, priorities, constraints, etc., impact the projects in many ways. Therefore, effective communication can help members address conflict issues through open talks, active listening, and identifying beneficial and effective solutions. Thus, it promotes a healthy and positive project environment, including better relationships among team members. 
Change Management
In every project, we can see many timely changes in project requirements, scope, timelines, people, etc. Communication in project management is the key point that helps to manage such changes effectively by keeping stakeholders informed about the changes and updates and their effects. Also, it helps to reduce the resistance and disruption caused due to these changes. 
Performance Monitoring 
It is also an essential factor towards a project's success. Frequent communication with partners and team members through meetings and status updates regarding the project's progress helps project managers to track and monitor project performance. It also allows for finding potential issues and risks and reporting them to make corrections. Therefore, effective communication in project management keeps track of the project and aligns with the company's objectives. 
Customer Satisfaction
Communication with clients or end users is essential to make projects successful and customers satisfied. A successful client relationship is refined through knowing their needs, sharing updates, and reacting to their queries and feedback. Moreover, a product or service that meets or exceeds client demands is more likely to be delivered when ongoing interaction assists in managing objectives.
Advantages of Project Management Effective Communication
There are many advantages of effective communication in project management. However, the following are some of the benefits of project management:
Improves productivity
Enhances teamwork.
Reduces project risks and helps in resolving issues.
Minimizes major conflicts that arise between teams and stakeholders.
Boosts job satisfaction of employees.
Improves engagement of employees, business partners, and clients across the project.
Develops healthy relationships and a better workplace environment.
Improves client relations.
Enhances interest towards project completion.
 Final Words
In conclusion, effective communication is crucial to project management because it fosters partner involvement, teamwork, risk reduction, conflict resolution, managing change, performance evaluation, and customer satisfaction. It ensures effective project execution, engagement of clients, and fulfillment of project objectives.
Related Articles: