What Is CISM?
CISM is a certification that demonstrates knowledge and skills in the security field. It is usually completed by IT working professionals who have worked in the area for at least five years.
After earning your CISM certification, you can use it to demonstrate to employers that you have advanced expertise in these areas.
What Is CISA?
The Cybersecurity Information Sharing Act of 2015 (CISA) is a federal law that was passed in response to the growing threat of cyberattacks and other online threats. The law encourages private companies to share information about security breaches with the government. This helps them to address any vulnerabilities in their systems and also enables them to develop new technologies for detecting cyberattacks.
Become a CISA Certified professional by learning this HKR CISA Certification Training!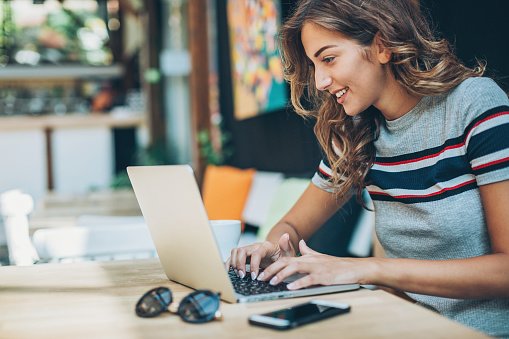 CISA Certification Training
Master Your Craft
Lifetime LMS & Faculty Access
24/7 online expert support
Real-world & Project Based Learning
Domain Comparison between CISA and CISM
The CISA and CISM domains are both related to information security. Still, some key differences make them unique and essential to consider when choosing between them.
Domain Comparison
Certified Information Systems Auditor (CISA)
The top five domains are:
1 - Process of Information System Auditing
2 - Management and IT Governance
3 - Acquisition, Implementation and Development of Information Systems
4 - Operations of Information Systems and Business Resilience
5 - Information Asset Protection
Certified Information Security Manager (CISM)
The top four domains are:
1 - Governance of Information Security
2 - Management of Information Risks
3 - Management and Development of Information Security Programs
4 - Incident Management for Information Security
Salary comparison between CISM and CISA
Certified Information Systems Auditor (CISA)
The average salary for ISACA CISA graduates is Rs. 31 lakhs, with the most earning from Rs. 13 to 50.0 lakhs per annum . Employees in the top 10% earn more than Rs. 50 lakhs per year.
Certified Information Security Manager (CISM)
The average annual salary for CISM employees is 26 lakhs, with the most making salary from 10 to 40 lakhs. The top 10% of employees make higher than Rs 37 lakh annually.
Comparison between CISA and CISM And Career Paths
CISA
The full list of occupations that you can obtain with a ISACA CISA certification is as follows:
Internal Examiner
Auditor of public accounting
IT audit manager, IS analyst
IT project supervisor
Officer of Information Technology Security
Security engineer for network operations
IT risk and assurance manager
Chief Information Officer Privacy Officer
CISM
The CISM encompasses a vast range of skills that can be used in technical and management positions, as far as possible up to the top level corporation.
Auditing of Systems
Risk Assessment for Information Security
Development of Systems
Officer of Information System Security
Risk Consultant for Information/Privacy
Manager of Information Security
The top Cybersecurity certifications today are CISM and CISA.
The Differences between CISA and CISM Exam Requirements
CISA Exam requirements
The CISA Exam is a computer security certification. It has been designed by the Information Technology Security Certification Consortium (ISC)2, a non-profit organization developing standards for information security. The CISA Exam is an entry-level certification for IT professionals who want to be eligible for management roles in information security. The CISSP Exam has similar requirements but is more advanced and requires more specialization.
CISM Exam requirements
The CISM exam is a certification exam that helps certify the knowledge and skills required for working as an information security manager. The CISM exam is offered by the International Information Systems Security Certification Consortium (ISC)2, which is an independent organization that develops and supports certification programs for IT professionals.
The CISM exam consists of the Security Essentials (SE) and Security Analyst (SA) tests. The SE test focuses on Security Policy and Operations, while the SA test focuses on security analysis techniques and tools. Both tests are administered online by ISC2 over three days.
Target Audience
CISA
The CISA target audience is the IT administrators responsible for their networks' day-to-day security management. They need to recognize cybersecurity threats, understand how they may affect their organization, and develop plans to protect themselves and their employees from these attacks
CISM
CISM is written for professionals interested in learning more about the complexities of cybersecurity but who have not completed a formal training program. The target audience includes:
Management: Managers, directors, and executives who want to learn about the latest cybersecurity technologies and processes.
IT Professionals: IT professionals who want to learn about the latest technologies and processes in cybersecurity.
Researchers: Researchers who want to understand the technical aspects of cybersecurity better.
CISA Job Roles & Responsibilities
The Certified Information Systems Auditor (CISA) is an international certification that recognizes professionals who have demonstrated their knowledge of information security and assurance. A CISA is a must-have credential for anyone in the IT field, and it's also a great way to build your resume.
The role of a CISA is to ensure that business and IT systems are secure from threats, attacks, and vulnerabilities. They do this by auditing security controls to ensure they are in place, followed by testing those controls to confirm that they work as intended. A CISA will also use its experience to provide recommendations for improving security in an organization.
CISM Job Roles & Responsibilities
The CISM job role is to be an expert in the field of cybersecurity. You will be responsible for maintaining the security of your organization's assets, and you will also be responsible for detecting and responding to threats. This includes identifying new threats, implementing security solutions, and performing regular assessments of the effectiveness of the security solutions you have in place.
Your responsibilities include:
Maintaining the security of your organization's assets
Ensuring that your infrastructure has strong defenses against cyberattacks
Identifying and responding to new threats that may be targeting your organization
Implementing security solutions that are designed to protect against existing threats and also detect new ones
Performing regular assessments of the effectiveness of these solutions
Become a CISA Certified professional by learning this HKR CISM Certification Training!
Critical Differences Between CISM and CISA
CISM & CISA are certifications for information security managers, but they differ in many ways.
The main differences between these two certifications are as follows:
CISA focuses on cyber-security standards and guidelines, whereas CISM does not.
CISA requires that candidates have at least five years' experience working in an organization where they have had responsibility for managing or implementing IT security policies and procedures. CISM does not require this same level of expertise.
What Are The Similarities Between CISM and CISA?
CISM & CISA are two similar standards that have come about due to the growing importance of cybersecurity.
The two programs are similar in many ways. Like CISM, CISA is a certification that requires you to take a test and pass it to receive your certificate. Both programs are also designed to help students advance their careers by increasing their job security and earning potential and assisting them in navigating the world of cybersecurity.
These two standards aim to ensure that organizations can protect themselves from cyber attacks but differ in their approach.
CISM & CISA focus on the technical aspects of cybersecurity, with a strong emphasis on information security. The difference between the two is that CISA has a broader scope than CISM, including people's privacy and civil liberties.
CISA & CISM both focus on practicing ethical cybersecurity, which means using your skills for good rather than evil. However, CISA has a stricter code of ethics and will require you to complete more training than CISM.
CONCLUSION
The comparison between CISA & CISM concludes that both are similar in many ways, but there are also some differences. The most significant difference is that CISA is focused on protecting personal data, while CISM focuses on safeguarding corporate information. This could be useful to know if you're trying to decide which certification you should pursue.
Related Blog: