Best Career Options After 12th Science
Studying the 12th science stream offers lucrative career options with outstanding professional careers. These careers cover the sectors like research, technology, medicine, and many others. However, the following are the best career options after 12th science.
Medical
Engineering
Forensic Science
Biotechnology
Aviation
Molecular Biology
Biochemistry
Business
Merchant Navy
Chartered Accountancy
1) Medical
One of the most sought-after one and the best career options after 12th science is the Medical field. Also, it is considered one of the well-paid careers in the science stream. The medical field consists of multiple activities related to the pharma, healthcare, and biotech industries. If you have studied PCB (Physics, Chemistry, and Biology) in your 12th standard, then you choose from the following career courses:-
(MBBS) Bachelor of Medical and Bachelor of Surgery
(BDS) Bachelor of Dental Surgery
(B.Pharm) Bachelor of Pharmacy
BSc Home Science
(BHMS) Bachelor of Homeopathic Medicine and Surgery
(DMLT) Diploma in Medical Lab Technology
Bachelor of Medical Lab Technology
Bachelor of Veterinary Science and Animal Husbandry
Diploma courses in Medical Laboratory, X-ray Technology, Radiology, etc.
Apart from the above, many other popular technology-based courses are available in medical field research. The students with Bio+Math (PCBM) combination in their 12th science can learn the following courses. These include Nanotechnology, Neuroscience, Biomedical Engineering, etc.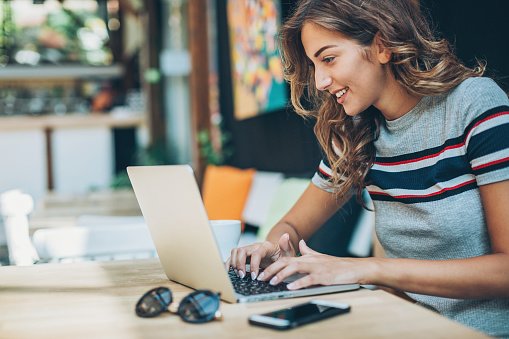 Ab Initio Training
Master Your Craft
Lifetime LMS & Faculty Access
24/7 online expert support
Real-world & Project Based Learning
2) Engineering
After medical, Engineering courses are the best career options after 12th science. Multiple streams are available in Engineering, and different universities and top-notch institutions provide different courses. Some of the engineering courses are:
Computer Science Engineering
Mechanical Engineering
Civil Engineering
(EEE) Electrical and Electronic Engineering
Chemical Engineering
Marine Engineering
Aerospace Engineering
Biomedical Engineering
Computer Science Engineering - This engineering field is one of the top choices of youngsters as a career after 12th science. It includes computer programming, web designing and development, and web and mobile app development. Further, multiple career options are available in computer science courses, such as Full stack development, Blockchain, A.I.Robotics, Data Science, etc.
Mechanical Engineering - Many students interested in machinery and related systems chose this field as a career option after 12th science. This course covers designing, developing, building, and testing machinery.
Civil Engineering - This course includes building, supervising, and managing infrastructure projects such as buildings, airports, bridges, dams, etc.
Electrical and Electronic Engineering - This course covers developing, testing, and managing various electrical and electronic equipment and systems.
Chemical Engineering - It is the study related to chemicals, drugs, fuel, and many other products.
Marine Engineering - It is the study of shipbuilding, its internal systems, oil rigs, docks, harbor installations, and other systems and structures related to the ocean.

Aerospace Engineering - This field of study includes designing and developing spacecraft, aircraft, and maintenance.

Biomedical Engineering - This field of engineering covers the study of applying principles and rules to resolve medical and biomedical issues, clinical research, etc., to improve healthcare at a large scale.

B.Arch - Bachelor of Architecture is another choice for the students to select as a career option after 12th science. It includes designing, planning, and developing architecture in rural and urban areas.
3) Forensic Science
One of the top and best career options after 12th science is related to criminology. The study of forensic science is related to criminal proceedings, investigating crimes, evidence collection, etc. The following courses are the popular ones in this field:
BSc in Forensic Science
Diploma in Forensic Science and Criminal Laws
4) Biotechnology
Career options after 12th science are also available in biotechnology. This field of study is related to biology based on technology. It integrates natural engineering and sciences employing biomolecular and cellular processes. The popular courses in this field are:
BSc in Biotechnology
Bachelor of Applied Sciences.
BSc in Medical Biotech
BSc in Bioinformatics
Genetic Engineering
BSc in Molecular Biology
Industrial BioTechnology
Bioengineering
Apart from these, many other BSc courses are available such as BSc in Toxicology, BSc in Zoology, BSc in Botany, BSc in Statistics, BSc in Psychology, BSc in Nutrition, etc.
5) Aviation
Out of many, the best career option after 12th science is aviation. It is an excellent and better career choice for students after 12th science. Further, there are multiple career opportunities in the aviation field. The popular courses in the Aviation sector are:-
BSc in Aviation
BBA/Diploma in Airport Management
BSc Airlines
BSc in Tourism and Hospitality Management
6) Molecular Biology
Molecular biology is one of the top courses after 12th science for students interested in genetics, biology, chemistry, physics, etc. The following are the undergraduate courses available in this field:
BSc in Microbiology
BSc in Applied Microbiology
BSc in Molecular Biology
7) BioChemistry
For many students, biochemistry is the best course after 12th science who are interested in studying chemical processes within living organisms. The following are available in this area of study:
BSc BioChemistry
BSc Molecular Biology and Biochemistry
8) Business Management
Business management is among the best career options after 12th science for a student. It includes studying planning and launching a business, becoming an entrepreneur, and its management. The courses include:-
Bachelor of Business Management (BBM)
B.A. Entrepreneurship
Bachelor of International Management
9) Merchant Navy
Merchant Navy is an excellent career option after 12th science. The students interested in international trades, transporting freight, merchandise, etc., can start this course. The following studies are available in this area:
Bachelor of Marine Engineering (BTech)
Diploma in Nautical Science
Naval Architecture Engineering
10) Chartered Accountancy
Besides commerce students, science background students can also join the Chartered Accountancy course. It is one of the sought-after career options after 12th science for students willing to become a professional. It includes basic and advanced accounting, costing and management accounting, company laws, business management, and taxation.
Hence, these are the popular fields and courses that many students can choose as a career after 12t science. Choosing any of these areas of study can give you a lucrative career with plenty of job opportunities.
Bottom Line
Before choosing the right course among the many courses available to study after 12th science, it is important to understand how to choose them. You must think well and research the key areas of your interest, understand the potential of the subjects and career, and choose the right course. Career options after 12th science are plenty, and they provide better professional life with good salaries ahead in the future. So, choose the course wisely and give your best.