Careers after 12th Commerce
Multiple career options are available after 12th Commerce for students pursuing higher courses. The following are the various courses after 12th Commerce.
1) BCom (Bachelor of Commerce)
BCom or the Bachelor of Commerce is the most preferred and popular course after 12th Commerce. It is a three-year graduate program with multiple courses, including Commerce, Accounting, and Business Studies. Moreover, the BCom degree program covers all the aspects like Commerce, accounting, finance, human resources, business studies, marketing, IT, etc. Moreover, the BCom degree program is designed to offer students multiple skills, including principles and best practices in Commerce and business studies. 
Moreover, BCom graduates are hired by multiple companies as accountants, earning an average annual salary of Rs. 2.75 Lakhs p.a. This salary range can grow upto Rs. 16 Lakhs p.a depending on the experience and skills. 
2) BBA (Bachelor of Business Administration)
After BCom, a BBA is another best career option after 12th Commerce. Some colleges offer a three-year program, and some institutes offer a four-year degree program in BBA which acquaint the students with the skills and knowledge related to business. It includes subjects like accounting, marketing, management, and finance. Further, in addition to this program, BBA students must complete an internship program to complete graduation. A BBA graduate can be hired for multiple profiles in different industries and get paid between Rs 2.5 to 6 lakhs p.a. 
3) BFM (Bachelor of Commerce in Financial Markets)
BFM is another best career option for students after 12th Commerce. This course is prepared to offer students complete knowledge of financial markets, their work, and other aspects. Further, this course will help students who want to make their careers in financial markets. It is the most sought-after skill that helps students to get career opportunities in top banks, financial institutions, and financial markets. The average salary of a BFM graduate ranges between Rs. 4 to 6 lakhs p.a.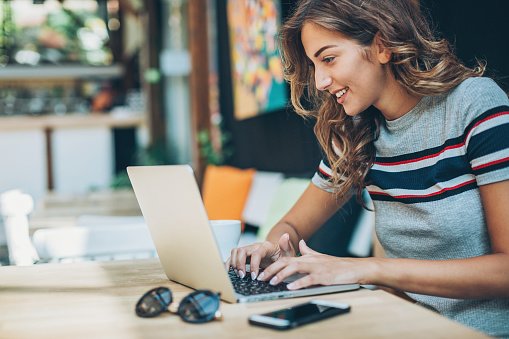 ITIL Training
Master Your Craft
Lifetime LMS & Faculty Access
24/7 online expert support
Real-world & Project Based Learning
4) BCom Marketing
It is another best career option after 12th Commerce. Students aspiring to enter marketing can pursue this undergraduate three-year degree program. It covers all the essential skills related to marketing of products and services. 
5) Chartered Accountancy
CA is the topmost among the best career options after 12th Commerce. The degree of Chartered Accountant is a professional accountant's course regulated by ICAI, a governing body for CA's. Chartered Accountants' role is crucial as they provide financial and business advice to their clients, business entities, etc. A CA can work in multiple industries along with public, corporate, and government accounting profiles. 
The course duration will be 3 to 5 years to become a CA. It contains three levels- CPT, Inter, and Final. After qualifying for the CA exams, the students must work as an intern or Articled Assistant under a practicing CA or in a company to get the Chartered certificate from ICAI. The average income that a qualified CA earns is around seven lakhs per annum. It can rise further with the growing experience and client base. Moreover, CAs are hired by many large corporates and PSU companies with good salaries.
6) Company Secretary
Like CA, Company Secretary or CS is a professional course that students can choose as the best career after 12th Commerce. This course offers students the skills like secretarial practices, company and business laws, and statutory and legal compliances. A CS has to play a crucial role within a company by maintaining statutory books of the company, filing annual returns, preparing accounting statements, and ensuring that the company is working as per the Companies Act 2013 and meeting all legal compliances.
The minimum duration of the Company Secretary course is three years from the registration date. It is controlled and governed by ICSI (Institute of Company Secretaries of India). The average salary of a Company Secretary stands between Rs. 2.6 to 7 lakhs per annum. 
7) Cost and Management Accounting
It is another professional course for the students to choose as the best career option after 12th Commerce. The course CMA is designed for students to provide them with financial, business, and managerial skills. The ICMAI controls the course. The duration of the ICMA course is 3-4 years. 
Moreover, the Cost and Management Accountants provide budgeting and forecasting models, including consulting and advisory services to their clients/companies. A cost and management accountant is appointed by multiple industries like FMCG, retail, manufacturing, and so on. Moreover, a qualified CMA earns an average salary of Rs. 7.4 to 14 Lakhs per annum.
8) BA LLB
Among the top career options after 12th Commerce, BA LLB is another professional degree for commerce students. It is a five-year integrated course but can also be pursued separately. This course provides you with the best skills in Arts such as history, sociology, economics, etc., including the Indian judicial system, law, and legal aspects of the legislation. The Bar Council of India accredits the course. After qualifying for BA LLB, graduates can start working in a Law firm or a company as legal advisors to gain practical experience. The minimum salary for a law graduate stands between Rs. 3-5 lakhs p.a. An experienced Law professional can earn around Rs. 15-20 lakhs per annum. 
9) BCom Travel Management
A BCom degree in Travel management is another graduate degree and one of the best career options after 12th Commerce. This program is developed for aspirants who want to start their careers in tourism and travel. The course covers various topics related to travel and tourism, such as travel, tourism, event management, destination planning, safety management, travel policies and guides, etc. Today, the traveling and tourism industry is growing very fast and is one of the best careers. Professionals in this industry can earn between Rs. 2 to 4 lakhs per annum. 
10) Diploma in Education (D.Ed)
D.Ed is also among the best careers after 12th Commerce. This course prepares the students to become teachers in schools. The course duration is two years, offering multiple jobs for teachers. Also, many top institutions and universities in India offer the course. The course fee for D.Ed may vary.
11) Certified Financial Planner (CFP)
One of the top career courses to choose after 12th Commerce is the CFP. Further, CFP is a popular course that provides skills to students in financial planning, taxes, retirement planning, insurance, etc. It is the best and most popular professional career course in Commerce and offers many career opportunities. 
Apart from the above, there are multiple career courses after 12th Commerce. These include Bachelor of Business Studies (BBS), Bachelor of Foreign Trade (BFT), BEM, BHM (Bachelor of Hotel Management), and more. 
How to choose the right career course after 12th Commerce?
Choosing the right career course after 12th Commerce is very important for the students entering the graduation level. So, while choosing the best career after 12th Commerce, a student must consider some important factors. These include:-
Career goals
Course Duration
Course Fees
Subjects studied in the 12th standard
Institute/College's Reputation
So, based on the above factors, one should choose the best career after 12th in Commerce. 
Bottom Line
Commerce is one of the best streams among the courses in India. After completing 12th Commerce, most students choose the best courses like BCom, BBA, MCom, BFM, DEd, CA, CMA, CS, CFP, CFA, etc. These are the most popular career courses to choose after 12th Commerce. After pursuing any of these courses, you can become an expert and begin your career with a good salary. Many top corporate companies hire these skilled experts and pay competitive salaries. So, choose the right career option after 12th Commerce. 
Related Article: