So, throughout this blog, we might well discuss two PMI certifications: Project Management Professional (PMP) and Certified Associate in Project Management (CAPM) (CAPM). We will examine every other of them together in depth and figure out the distinction between the different certifications, which will undoubtedly assist you in choosing which one will be best for you.
Difference Between CAPM and PMP(PMP Vs CAPM):
Project Management Professional: PMP
In 1984, the Project Management Institute (PMI) created the Project Management Professional certification, which has since become the gold standard for project managers all over the world. It is a professional credential for project managers that is recognized across multiple industries and countries.
Become a CAPM Training Certified professional by learning CAPM Training certification course from hkr trainings!
"The Project Management Professional (PMP)® is the world's largest best project management certification," as per PMI. The PMP®, which now includes predictive, flexible, and optimization techniques, validates project leadership knowledge and experience in any mode of operation. It boosts the careers of project leaders around through companies and assists organizations in finding the people they require to work smarter and perform better.
Project Management International received ISO/IEC 17024 certification for its PMP certification program in 2007. This uniformity adds credence to PMP certification throughout the over 165 countries adopting and supporting ISO standardization procedures.
To preserve your position as a certificated PMP, users must meet the basic requirements, pass the PMP exam, and receive 60 PDUs the next three years.
Certified Associate in Project Management: CAPM
PMI created the Certified Associate in Project Management (CAPM) qualification in 2003. It is a certification for project managers at the entry level. It enables those with less experience to demonstrate their familiarity with the project management profession's body of knowledge, processes, and terminology.
"Irrespective of your career level, the Certified Associate in Project Management (CAPM®) is an investment which will differentiate users in the job industry and improve your robustness continuing to work on and with project teams," as per PMI.
This certification has lesser requirements and professional experience than the PMP certification, making it perfect for those that aren't as sophisticated in the sector. The CAPM and PMP exams are vastly different.
PMP Exam Prerequisites:
A college degree or an associate's degree (or equivalent), 7,500 hours of project experience, and 35 hours of project management or related education
Bachelor's degree (or an equivalent four-year degree), 4,500 hours of project experience, and 35 hours of project management education.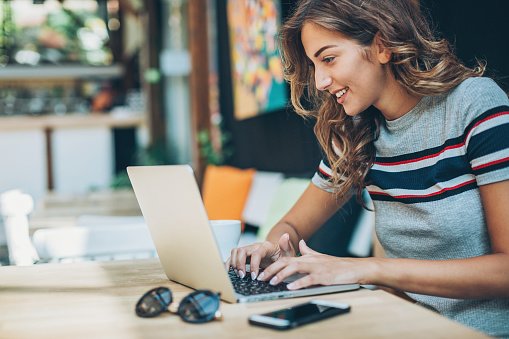 CAPM Certification Training
Master Your Craft
Lifetime LMS & Faculty Access
24/7 online expert support
Real-world & Project Based Learning
CAPM Exam Prerequisites:
A high school diploma and an associate's degree (or equivalent) and 1,500 hours of project experience are required.
23 hours of project management training.
PMP and CAPM Exam Format:
PMP Exam Format:
The PMP certification is obtained by passing an exam that includes questions based on the most recent version of the PMBOK Guide (Project Management Body of Knowledge®) and the Agile Practice Guide, as well as project management knowledge gained through experience. Most people believe it is a fairly difficult exam, and many believe that taking a course to prepare for it is the best way to ensure success.
Number of questions:180
Format:Multiple Choice
Duration:120 minutes with 10 minutes break
Exam fee: For members $405 and for non-members $555
Want to get PMP Training From Experts? Enroll Now to get free demo on PMP Training.
CAPM Exam Format:
The CAPM certification is also obtained through examination, but the exam is smaller and far less difficult than that of the PMP exam. It, too, does have questions based on the latest variant of the PMBOK® Guide, as does the PMP exam.
Number of questions:150
Format:Multiple Choice
Duration:180 minutes with 10 minutes break
Exam fee: For members $225 and for non-members $300
Benefits of PMP and CAPM:
PMP:
The PMP certification can be extremely beneficial to your project management career. Project managers are in high demand across a wide range of industries, and adding PMP certification to your resume will set you apart from the competition.
Project managers who are certified have a better paid potential than those who are not. They also have access to a larger network of other certified project managers and better job opportunities.
Maybe most crucially, PMP certification allows you to be a more effective project manager. Able to earn it will sharpen your skills and knowledge and ensure users have everything you need to implement a project. This implies you'll be better prepared to face difficulties and also have long-term job stability as being one of the greatest in the field.
[Related Articles: CAPM Requirements]
CAPM:
While the CAPM benefits are not as extensive as the PMP benefits, it is still an extremely useful certification that is well worth the time and money if you decide this is the certification for you.
First and foremost, if your ultimate goal is to take and pass the PMP exam, CAPM puts you on the right track. It establishes your credibility with potential employers and improves your risk of gaining the necessary on-the-job experience to sit for the PMP exam.
Second, like PMP certification, CAPM certification only expands your understanding and knowledge of the profession, attempting to make you a project success manager regardless as to whether users do more to undertake PMP certification.
As per PMI's Employment Growth as well as Talent Gap Report, "there seems to be a growing gap among employers' the need for talented project management workers and the accessibility of experts to replace these other roles around the world."
More now than ever, seeking qualifications as a project manager seems to be worth the effort and capital expenditure, as there are an increasing number of jobs available in this field. As you'll see, the advantages of CAPM vs PMP vary based on the conditions and exam system.
How to prepare for the PMP and CAPM?
PMP and CAPM:
There are numerous study guides and ideas available for preparing for the PMP or CAPM exam, but taking a course or boot camp is your best bet for feeling as prepared as possible. These classes are well worth the money because you will be confident in your ability to pass the exam.
Users would need a copy of the most recent version of the PMBOK® Guide to study for the exam. If you sign up in one of PMI's courses, users will receive the exam edition of the handbook, and several other beneficial compounds including such tutorials as well as practice exams.
Explore PMP Sample Resumes! Download & Edit, Get Noticed by Top Employers! Download Now!
Practice tests have become a crucial component of exam preparation because they give you a sense of your advantages and disadvantages and allow you to identify areas where you'll have to do some more planning.
Exam Content for CAPM:
The CAPM content for exam include the following topics such as:
Project Management Processes for a Project (15%)
Project Integration Management (12%)
Project Scope Management (11%)
Project Time Management (12%)
Project Cost Management (7%)
Project Quality Management (6%)
Project Human Resource Management (8%)
Project Communications Management (6%)
Project Risk Management (9%)
Project Procurement Management (7%)
Project Stakeholder Management (7%)
Exam Content for PMP:
Beginning in 2021, the PMP exam content will be divided into three domains, each with multiple tasks. These three domains are as follows:
People (42 %)
Process (50% )
The Business Setting (8%)
The People domain necessitates mastery of project management skills in modern workplaces, such as virtual teams.
The Process domain assesses skills and experience in technological project management utilizing project management processes.
The Corporate Environment domain focuses on the relationship among initiatives and strategic thinking that leads to great execution.
Conclusion:
As we're seeing, both PMP as well as the CAPM could even contribute positively to the curriculum vitae of an accomplished project manager. The PMP is regarded as the best of project management certifications, while the CAPM is a credible entry-level accreditation. What seems to be better for a credential at any particular time would then rely on their particular circumstances.
If you have a few years of professional experience as a project manager, the PMP seems to be clearly the best bet. In this case, the CAPM would be of little use to you in terms of professional development.
Take into account the CAPM unless you're just beginning to recognize the basics of project management but unless you're still in university. At this point, the CAPM could be a practical way for you all to advance in one's career. Whatever decision you allow, remember to understand the implications about your own perception and scenario.
Related Articles