What is CAPM?
Certified associate in project management is a certification program, which will explore tour capabilities in the job market to enhance our effective working and credentials with project teams. Companies with professional practitioners gain the best results, which proves in the reports of past years. Certified associate in project management identifies our idea about global standards of prominent professions, with this we can stand out in the best position among employers. Present project management gains popularity as the continuously developing professions. In this field, millions of latest jobs are released every year, which creates demand for qualified practitioners with this CAPM certification and increases the opportunities with high speed. It is the best solution for organizations to take on huge projects to gain various responsibilities and project management skills in our present role with this certified associate in project management as the best choice.
We have the perfect professional CAPM Course for you. Enroll now!
Why CAPM?
CAPM is an essential prerequisite, which helps employers identify the most suited professional to fill companies' particular roles. It validates candidates' experience and knowledge and their capabilities of taking tough responsibilities; there is a requirement of project managers in almost every engineering industry, construction, and IT to gain the open up certification of CAPM with huge opportunities. It helps to gain future incentives. In various cases, the certification helps launch our career in developing new roles and responsibilities in companies. Employers have much trust in these CAMP credentials and holders to ensure that they can manage the developing responsibilities. With this, candidates can have opportunities globally along with various advantages of CAPM. It offers capabilities of work anywhere to bring travelling chances all over the world. Various organizations and their management can transfer the certified professionals to international locations in the best interest.
CAPM Requirements:
Certified associate in project management is one of the essential certifications from the project management institute. It is the best certification for fresh project managers. It permits them to sharpen their performance capabilities without any need for extra experience. The given below are some essential requirements for this CAPM certification.
Basic Requirements: It has very few requirements compared to other management designations, as this is a kind of certification design for entry-level. We may apply either with the project management experience of 1500 hours or the project management education of 23 hours. Along with them, we also require a high secondary diploma.
Exam: This exam of CAPM certification helps review our experience with education. It tests our organizations and needs continuous development as a project manager. This exam includes


It has One hundred fifty questions that contain unscored questions.
Three hours for exam completion.
Frequently reviewed questions and updates.
PMBOK guide and handbooks.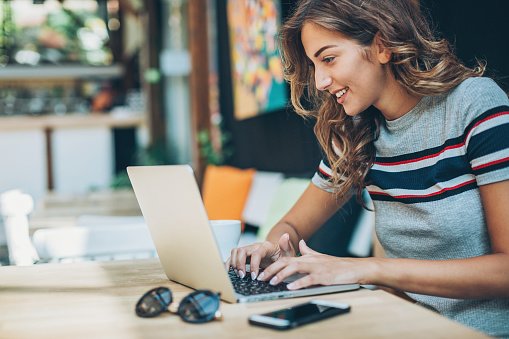 CAPM Certification Training
Master Your Craft
Lifetime LMS & Faculty Access
24/7 online expert support
Real-world & Project Based Learning
Exam Hardness: This exam revolves around the framework of PMIs, which turns the studying process as simple. We need to follow the best suitable study materials and enough memorizable information. There is no specification of the pass or fail status that makes it more critical to prepare. When we have not enough confidence to crack the exam with the PMBOK guide, then the CAPM exam's prep course is the best solution to ensure that we are familiar with all required information. In this certification, PMBOK considers the essential sections to memorize various chapters for specific information, covering nearly 50% of the exam.
Exam Sections: This CAPM certification is like a test for our knowledge on the framework of PMI, which contains various knowledge areas and processing groups. Those processing groups are like the following.


Initiating
Planning
Execution
Monitoring
Controlling
Closing
[Related Articles: CAPM Vs PMP]
The knowledge areas are like
Integration management project
Scope management scope
Time management project
Cost management project
Quality management project
HR management project
Communication management project
Risk management project
Procurement management project
Exam length: It has three hours for exam completion of CAPM certification, as its questions are classified according to their complexity. We can't differentiate between the scored and unscored questions, our score is based on psychometric analysis, so it is better to complete all questions with high speed. If there are any critical questions, then we can mark them for review, which helps us check them again before completing the exam.

Exam scheduling: We require to schedule the certification exam of a certified associate in project management, which takes nearly 90 days for successful completion. We may also select to schedule our CAPM for our 23 hours of education, and we need it before the examination. We can also have the chance of rescheduling through a cancellation request before 30 days of the exam, and it costs approximately $70.

CAPM test day: We need to reach the test facility of CAPM at least 30 minutes before the exam, and we are required to carry a copy of our notice of initial acceptance, a code copy of a certified associate in project management, and our identity proof. It is essential to reach the exam in advance; it is a 3 hours exam without any breaks. We can't take food, electronics, water, or a coat with us to the exam room. When we go with jewellery or a jacket, we are not allowed into the exam room with them. We have the optional time of 15 minutes to select the exam which we are going to take.

Exam scrolling: Certified associate in project management utilizes critical base scrolling and the score analysis of psychometrics. There is no facility to know the required score for the pass. As it also includes unscored questions, it is essential to answer the question correctly.
Exam Cost: The certification of a certified associate program manager costs nearly $225 for PMI members, and it is $300 for non-members. For the yearly pack, it is $129, and we can also have the factor of PMBOK guide in cost and the prep questions which we select to utilize for exam qualification and scoring.

Advantages: It has two essential advantages to study for the certification of a certified associate in project management. The first one is that we are capable of our knowledge proof and the skill level for anyone searching for a project manager entry level. It is not a matter of having a degree. We also have the chance to learn and study the framework to pass the critical framework of PMP., which we require when we need to turn into various senior positions.

Careers: The certification of a certified associate in project manager permits us to get various related careers in project manager, a certification for entry-level. It helps display the employers we are dedicated to our future, and we can also have familiarity with the project manager working requirements. It also offers various opportunities for the future for those who have this designation which includes:


Project Manager: The starting salary for a project manager is nearly $39000. With this, we can work as a general project manager who can work with various industries. In small organizations, they take as junior under the senior project manager. We can also manage the client's participation, stockholders meeting, budget management, communication, resource assignment, and the worker's allotment with project plans development.

Associate Project Manager: associate project manager gains nearly $39000, who can work critically under a project manager. They can interact with teams and managers, generally for communication development. The typical job roles contain advice offering, solution finding, management handling, which holds mini details of management that is too busy for the project manager.
Operations Project Manager: at entry-level, they gain approximately $42000, who works under seniors with employees' teams on various projects. For productivity and quality checking, they have guidelines from senior managers.
Engineer Project Manager: they gain $58000 at entry-level. They also need to have the experience as an engineer. Organizations provide high pay to engineer project managers, and they typically need us to confirm the safe and best practices with regulations. They need to design cost proposals for the records of finance, strategy designing of the customer, and product development plans with the senior manager.
Business Analyst: their start-up salary is nearly $41000. They can evaluate business metrics, arrange to reach the data requirements, complex data communication, data evaluation, and analysis.

Global Recognition: certified associates in project management have global recognition, as it is one of the best certifications from a global organization PMI. CAPM is not a carrier of PMPs prestige, but it is enough to gain the entry-level position, which helps us achieve the experience as a project manager in advance for the best future.
Advantages of CAPM:
The certification program of certified associate project management works as the best way for our future, and as a project manager, we can experience various advantages. The following are some essential advantages of a certified associate in project management.
Provide you global recognition: CAPM is very famous for its project management certifications globally. It is an entry-level credential for project management. It is largely used worldwide by different companies. As we gain the credential, we can have recognition as a professional.
Enhance our knowledge: while preparing for the CAPM exam, we can learn about different management tools and its techniques. We can learn proven practices of project management, which is famous for project success rate development, and we can also gain the knowledge for test preparation of certification exams.
It is a professional achievement: it is nearly a critical exam to qualify, and its credential provides us with the best recognition and respect from peers.
Develop self-confidence: to clear this certification exam is critical, so when we clear it, we can experience feelings like relief, pleasure, and satisfaction. It boosts our confidence levels.
It can give us the best career opportunities: it is one of the best certifications, enhancing our knowledge. It paves the way for project management entry-level jobs when we have no professional commensuration to gain job eligibility. Organizations provide us with the preferences for qualified project managers.
Companies will tend to give you greater responsibilities: after the CAPM certification exam, project managers gain recognition and skills, companies tend to use extra knowledge for best project responsibilities. It also helps to gain the capabilities to manage and lead complex projects.
It can develop project success: CAPMs credentials provide us with the wisdom for project management tools for project activities, it develops the project efficiency for success.
Develops customer satisfaction: this certification enhances project management's basic knowledge, which displays our commitment to developing customers' capabilities.
It enhances our organization's marketability: certified associate in project management is the best certification program from a global institute. It may be utilized as the tools of marketing through organization potentiality to gain more customers and contracts.
It can act as a platform for pursuing the PMP certification: the content of examination for the Certified associate in project management has support from the PMBOK guide. When we are eligible for the PMP exam, it means that we are ready to apply for this certification, which saves a lot of time to gain the credentials of PMP.
Conclusion:
As an entry-level certification for project management certified associates in project management has no values equal to PMP, it gains its popularity worldwide as one of the best certifications for a project manager from the global institute. With this, project managers gain invaluable experience in project management and credentials, which provide the candidates with the best career in project management institutes. We can trust the credentials of global institutes like PMI, which builds the best future. Candidates' experience and educational qualifications suit a certified associate in the project management certification exam. Still, we have no guarantee on it as we can gain the best value for our career. But when we successfully clear the certification by following the CAPM requirements, candidates can attain good opportunities in the career of project management.