What is a Business Analyst?
A Business Analyst is an expert who helps businesses achieve their goals by analyzing their processes, products, and services through data collection. These experts possess excellent skills in data and statistics and suggest policy upgrades and technology changes, participate in resource planning, and all other ideas that help generate higher revenue.
The role of a business analyst becomes much crucial for any business entity. They analyze the entire business data and other factors and prepare a strategy that helps the business to enhance sales, efficiency, revenue, and business value in the market. Further, BAs help make better business decisions and improve the efficiency of the business. Also, they can understand all the business's areas, including the management part. They help to develop better business planning through an in-depth understanding of various business plans.
Roles of Business Analyst
A business analyst plays a key role in developing a business and its various aspects. There are multiple roles of business analysts that help in improving business processes. But a BA has to follow some steps while completing the business analysis process. These include making a strategy, analyzing a business model, designing better processes, and technical analysis.
Further, the following are the major roles of business analysts.
Classifying the business needs
The first and foremost one among the various roles of business analysts is classifying the important business needs. After a detailed analysis of all the existing business models and activities, a BA has to classify the business requirements. Also, a BA has to verify and compare the latest market trends and locate the areas of improvement.
Business and team meetings
Another important role of a business analyst is to meet stakeholders and internal development teams while working on a specific project. Here, a business analyst meets the stakeholders first and explains the further business strategy and plans. Once they approve the changes, the same must be conveyed to the development team for a seamless further process.
Planning
Preparing a better business plan is the key thing for any business. Among the multiple roles of business analysts, presenting a better plan is another. After developing an effective plan, the same must be presented to the working teams and other personnel.
Problem-Solving
One of the top skills that a business analyst should possess is problem-solving skills. It is the most important skill that a business analyst has to find out the issues and develop a suitable solution. In this process, they need to find out the root cause of the issue and resolve it.
Become a Business Analyst Certified professional by learning this HKR Business Analyst Training !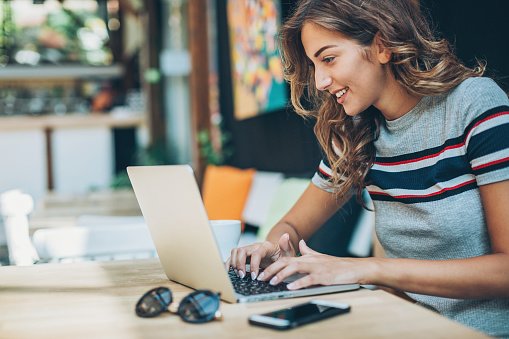 Business Analyst Training
Master Your Craft
Lifetime LMS & Faculty Access
24/7 online expert support
Real-world & Project Based Learning
Project Implementation & Testing
Another key role of a business analyst is to implement the project and its testing successfully. They divide the tasks among the teams responsible for technical changes and other aspects of the project. Once the project is implemented, then it comes to the testing part. A BA has to test the project and verify whether everything is working as expected. If there are any technical issues, the testing team will produce a report on it and ensure everything works perfectly.
Further, business analysts have to look after the overall project maintenance keeping track of each process, task, and operation. Also, an analyst must ensure that no further changes are required in this project and inform the concerned team to clear any bugs.
Responsibilities of Business Analyst
The following are the various responsibilities of a business analyst.
Working with Stakeholders
The foremost responsibility of a business analyst is to work closely with stakeholders, users, management, clients, etc. They do so to identify the business needs and document them. Business Analysts also conduct workshops, interviews, and surveys to know the existing business processes. They collect the required information regarding expected results.
Analysis and Documentation
A business analyst analyses previously collected business needs and document them organizationally. It includes developing various process flows, data models, use cases, and other important documentation to understand the various business needs.
Gap Analysis
BAs are responsible for conducting gap analysis. Through this, they identify gaps between the existing state and the desired future position of the company. They also assess the business's existing processes, systems, policies, and technologies to determine improvement areas.
Solution Design
After identifying gaps, a business analyst suggests solutions and designs innovative business processes. They work closely with stakeholders and development teams. They ensure the suggested solutions align with current business objectives and technical viability.
Stakeholder Management
Managing stakeholders is another major responsibility of a business analyst. They communicate between development teams and stakeholders. Further, BAs facilitate communication, manage assumptions, and ensure that all needs are understood and converted into actionable tasks.
Change Management
Assisting in change management is one of the responsibilities of a business analyst. They help businesses manage the required changes in applying new processes and systems. During the transition, they support stakeholders by conducting impact evaluations, designing change management plans, and developing these strategies.
Testing and Quality assurance
A business analyst is responsible for connecting with software testing teams to build various test plans, test cases, and more. Further, they also participate in testing activities to validate that the solutions they suggested meet the defined requirements. Also, they ensure the required quality standards are met.
Continuous improvement
Another responsibility of a business analyst is to monitor the implemented business solutions and evaluate their potency. They also identify opportunities for continuous improvement, collect user feedback, and suggest improvements to optimize multiple business processes and systems.
Data Analysis
Conducting data analysis is one of the responsibilities of a business analyst. They may also analyze data to identify the latest trends, patterns, and insights that can help decision-making and drive business improvement. For this, they closely work with data analysts to gain various insights from large datasets.
Training and support
One of the primary duties of a business analyst is to provide training and support to end-users. It will help them smoothly adopt new processes or systems of the business entity. Further, they develop user manuals, conduct training sessions, and address user queries to facilitate a successful execution.
However, the responsibilities of business analysts may vary depending on the company, industry, and project scope. BAs frequently meet with cross-functional teams, including project managers, developers, testers, designers, and SMEs, to deliver rich business solutions.
Business Analyst Skills
A business analyst should possess multiple skills to help businesses improve their processes and become profitable. The essential skills that a business analyst should have are; good communication skills, data analysis skills, collaboration, problem-solving, report-making, and technical and managerial skills.
According to Ambitionbox, the annual salary of a business analyst in India lies between Rs. 2.5 to 15 LPA with an average salary of Rs. 6.5 lakhs p.a. Moreover, there is a good demand for Business analysts in the current job market.
Conclusion:
Hence, these are the most common business analyst roles and responsibilities. A business analyst plays a key role in the improvement of business processes and in designing and implementing new changes along with technological advances.
Related Articles: