What is a Business Analyst?
A Business Analyst profile has become vital in handling various business tasks. They are responsible for processing historical data, Identifying trends, patterns, and root causes with the help of data analysis. They are also contributing to the strategic decision-making of the organization.
These valuable insights help companies to stand in the competition. The primary objective of a business analyst is to narrow the research to qualitative results that will lead to increased revenue, efficiency, and also productivity. Thus the role of a business analyst is to drive the organization strategically with the help of data.
What does a Business Analyst Do?
Business analysts must communicate with all parties involved and explain, analyze, and suggest changes to business processes, policies, and information systems to improve efficiency, profitability, and productivity for the company. They generate ideas to improve the current business processes. Determine the necessary actions to support their suggestions. Conceptualize new features to be introduced in the process.
Also, they are responsible for evaluating the effects of the new features via a thorough analysis and also applying the new features based on the findings. A business analyst is also liable to improve the productivity of the employees and support the system of the organization and provide solutions across all the departments.
Business Analyst Roles and Responsibilities
Business Analyst Roles
The role of every business analyst is to identify problems, streamline processes and enhance overall efficiency. There are various roles within the position, each with its specific responsibilities as mentioned below:
Business Analyst:
The main job of a business analyst is to take care of the requirements of a business. The business world today is complicated, so the analyst must keep up with the requirements by being innovative and adapting to change. The business analyst will make plans and ideas for the technical side of things by figuring out what is needed, writing it down, and looking at it closely. This helps the business reach its goal.
Business Process Analyst:
A business process analyst is responsible for identifying and analyzing an organization's processes to improve efficiency, reduce costs, and increase profitability. They work with stakeholders to understand current processes, identify areas for improvement, and design and implement new, and more efficient processes.
IT Business Analyst:
Business process analysts possess a unique blend of expertise in both Information Technology (IT) and business administration. Their key role is to act as a bridge between the top management and the IT department. Their ongoing task is to assess the business requirements and upgrade the IT services to meet the ever-evolving needs of the organization.
Business System Analyst:
A business systems analyst acts as a liaison between IT and the business. They gather business requirements and translate them into functional specifications for the development team. They ensure that technology solutions align with the goals and objectives of the organization. They also evaluate the performance of systems and make recommendations for improvements.
System Analyst:
A system analyst is a professional in the field of information technology who specializes in designing, implementing, and analyzing information systems. Their main responsibility is to assess the effectiveness of IT systems in meeting desired outcomes and collaborate with stakeholders including end users, developers, and software vendors to optimize organizational efficiency.
Data Analyst:
A data analyst is responsible for collecting, processing, and performing statistical analysis on large datasets to extract meaningful insights and support decision-making. They design and implement data models, create visualizations, and communicate their findings to stakeholders. The ultimate goal of a data analyst is to turn data into actionable information that drives business growth and success.
Functional Architecture:
An active Architecture role is to define the functions and features of a system or solution, ensuring they align with the organization's goals and requirements. The business analyst is a liaison between technical and non-technical stakeholders to communicate and clarify the functional specifications. They ensure that the solution meets the needs of the business and is delivered efficiently.
Become a Business Analyst Certified professional by learning this HKR Business Analyst Training !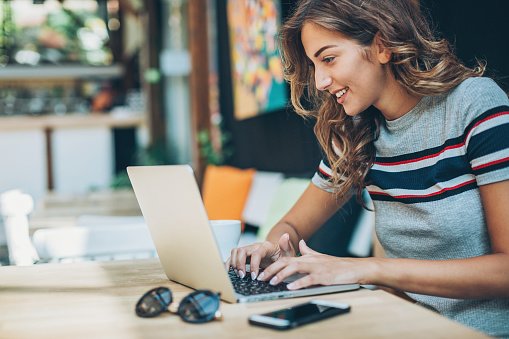 Business Analyst Training
Master Your Craft
Lifetime LMS & Faculty Access
24/7 online expert support
Real-world & Project Based Learning
Usability or UX Analyst:
A UX analyst is a member of the UX design team who evaluates user engagement with the company's software product (app or website). Their goal is to create a user-friendly experience by reducing the steps required to complete the task
Business Analyst Responsibilities
A Business Analyst is responsible for the evaluation of business processes to figure out the requirements. Find areas for improvement, and also implement solutions. Analyze processes to run the business more efficiently. Be updated with new technologies and advancements. Write down and share ideas for improvements to the system. The plan and insights should be timely communicated with the departments.
A business analyst also has to collect information from different people to make detailed projects. Make sure resources are used wisely and at the same time keep the cost low. Ensure changes are made to the business operations. Continuous research to develop systems with a modern approach. Training and coaching of employees at intervals are also done by business analysts. To identify and prioritize the technical as well as functional requirements of the company.
How to Become a Business Analyst?
To become a business analyst an individual will have to follow a step-by-step process. You need a college degree in a related field and basic knowledge of computer programming. The better your skills, the more opportunities you will have. It's also important to gain experience by taking internships or trying to switch to a business analyst role in your current job. To learn more, you can get a graduate degree in business analytics and study subjects like project management, data analysis, and predictive analysis.
You should also consider gaining experience in as many analytical tools as possible. Get exposure to various industries. Along with technical skills, you must also focus on sharpening your basic computer skills in Outlook, Word, Excel, and others.
An individual should also focus on soft skills such as communication skills, decision-making, Problem-solving, and others. This will help you climb the ladder of success faster than others in the market.
Business Analyst Skills
Analytical Skills:
Analytics is one of the core skills of a business analyst. A Business Analyst is responsible for analyzing and translating a client's requirements. He/she should be able to perform statistical analysis such as regression or hypothesis testing for gaining insights and making an informed decision. Analytic skills will help the analyst to achieve goals irrespective of fewer resources.
Leadership Skills:
A successful business analyst is also an effective leader. The role requires taking initiative and assuming responsibilities, as well as being accountable for the outcomes. A strong business analyst cultivates a positive, abundance-focused mindset, and is also a skilled mentor.
Business process and Planning:
Business analytics involves examining the operations processes of a company in detail to identify any inefficiencies. This comprehensive evaluation of each aspect of the process leads to improved releases and deployments. To excel in this role, a business analyst must have a deep understanding of business processes and strong planning skills.
Technical Skills:
Business analysts regularly work with data and coding, making it vital for them to be proficient in a programming language. Being acquainted with languages such as R and Python, specifically for handling big data, is important for success in the role. Additionally, business analysts must have experience with database management systems, using languages such as SQL to extract, create, and manipulate data from databases.
Communication Skills:
Effective communication is the most important skill for a business analyst. The role involves providing solutions for business growth and requires the ability to articulate ideas and perspectives to the team clearly and concisely. Regular interaction with clients and stakeholders is also a key aspect of the job, making it essential for business analysts to have excellent communication skills to ensure the message is understood.
Decision-making Capabilities:
The choices made by a business analyst can significantly impact the business operations of a company, both directly and indirectly. As a result, they must thoroughly consider all aspects before presenting their conclusion. The process of decision-making for a business analyst starts with a thorough examination of the issue at hand followed by the identification of alternative business strategies. These alternatives are then evaluated, and the best course of action is determined based on these considerations. Finally, the solution is implemented and tested to confirm its effectiveness.
Research Skills:
Having strong research skills enables a business analyst to uncover various challenges and understand the root cause of a problem. These skills enable the development of a sound hypothesis, prompt the asking of relevant questions, and gather all necessary information to effectively address the issue. This results in the creation of comprehensive reports that support informed decision-making.
Problem-Solving:
Critical thinking is an essential skill for a business analyst. It involves analyzing problems from various perspectives, evaluating potential solutions, and making informed decisions. This skill helps the business analyst to identify and understand the root cause of a problem, and to determine the best action to achieve the desired outcome.
Business Analyst Salaries
This section will help us understand the average salary of business analysts based on numerous factors such as Location, experience, organizations, and others. The average salary is approx Rs 650000/- and varies from Rs 300000/- to Rs 1290000/- in India for the post of business analyst. Experienced business analysts with over 15 years in the field can earn an annual salary of up to Rs 1,290,000/- with slight variations based on job title and employer.
Average salary based on city, Experience, and Organization
Banglore: Bangalore is considered to be the IT hub in India. The average annual income for business analysts in Bangalore is Rs 660,000.
Delhi: The average annual salary for business analysts in New Delhi is Rs 600,000/- with experienced professionals earning up to Rs 1,251,000/- per year.
Chennai: The average salary of a business analyst in Chennai is Rs 775000/- and the amount can go up to Rs 137000 based on both skills and experience.
Hyderabad: The salary of a business analyst is approx Rs 680000/- the amount can go up to Rs 1345000 based on skills and experience.
Experience: Just like other jobs, the salary of a business analyst also increases with experience and time. An entry-level analyst can earn approx Rs 900000/- After gaining experience the salary will increase to Approx Rs 1500000 p.a.
Organization: Average salary of Accenture is 600000, Capgemini offers Rs 700000/- and TCS has an average salary of Rs 680000/- on the other hand, Wipro and HCL offer a low salary I,e Rs 590000/- and 530000/- P.a respectively.
Certification of Business Analyst
IIBA Entry Certificate in Business Analysis (ECBA):
The International Institute of Business Analysis (IIBA) offers an Entry Certificate in Business Analysis, which serves as the initial certification for those in the field. This certification is ideal for individuals with a few years of experience or who hold entry-level positions. To be eligible to take the exam, candidates must complete 21 hours of training credits within 4 years. Upon passing the exam, candidates can progress to the second and third levels of certification.
Application fees: $60
Renewal fee: NA
Exam fees: $110 for members and $235 for non-members.
Retake fees: $89 for members and $195 for non-members
IIBA Certification of Competency in Business Analysis (CCBA):
This is the second level of certification. It requires a minimum of 3750 hours of analytics work aligned with IIBA's BABOK ( Business Analysis of knowledge) in the last seven years. 500 hours of 4/6 BABOK knowledge areas or 900 hours of 2/6 BABOK Knowledge areas. It also requires 21 hours of professional training and also two references in the last 4 years. The exam has 130 MCQs based on different scenarios and requires analysis. It covers important concepts, fundamentals, techniques, competencies, and areas covered in BABOK i.e. all six of them.
Application fees: $125
Renewal fees: $85 for members and $120 for non-members
Exam fees: $325 for members and $450 for non-members
Retake fees: $85 for members and $120 for non-members.
IIBA Certified Business Analysis Professional (CBAP):
The CBAP certification by IIBA refers to the third-level certification of business analysis professionals. Eligibility individuals require a minimum of 7,500 hours in business analysis work over the past 10 years, with 900 hours in 4/6 BABOK areas. You also need 35 hours of professional development and professional references. The exam is 3.5 hours with 120 multiple-choice questions based on case studies. Successful candidates must earn 60 hours of continuing development units every 3 years.
Application fees: $125
Renewal fees: $85 for members and $120 for non-members
Exam fees: $325 for members and $450 for non-members
Retake fees: $250 for members and $375 for non-members
IIBA Agile Analysis Certification (AAC):
According to the IIBA the importance of agile in business analytics has been rising for over a decade. The primary objective of the exam was to help the analyst to learn the skill set and also to certify professionals working in the Agile environment that requires rapid adaption. The exam consists of 85 scenario-based, multiple-choice questions to be completed in 2 hours and covers agile mindset (30%), strategy horizon (10%), initiative horizon (25%), and delivery horizon (35%). The certification lasts for 3 years and requires renewal. The exam is offered via remote proctoring and there are no eligibility requirements, but IIBA recommends 2-5 years of agile experience.
Renewal fees: $30 for members and $50 for non-members
Exam fees: $250 for members and $375 for non-members
Retake fees: $200 for members and $325 for non-members.
IQBBA Certified Foundation Level Business Analyst (CFLBA):
IQBBA (International Qualification Board for Business Analysts) offers CFLBA (Certified Foundation Level Business Analysis), a globally recognized, entry-level certification for business analysis professionals. It is available at accredited exam and training centers worldwide and covers topics such as enterprise analysis, requirements elicitation, solution validation, and innovation design. Earning the foundation-level certification opens the path to higher certifications.
IREB Certified Professional for Requirements Engineering (CPRE):
IREB (International Requirements Engineering Board) offers CPRE certification for requirements engineering (RE) professionals in three levels: Foundation, Advanced, and Expert. The Foundation Level covers the basics of RE while the Advanced Level allows you to choose between three paths, including Requirements Elicitation and Consolidation, Requirements Modeling, and Requirements Management. To take the Advanced exam, you must wait 12 months after passing the Foundation. The Expert Level certifies the highest level of expertise. It combines hands-on experience with knowledge and skills acquired through previous certifications. The CPRE certification does not expire as it is based on fundamental RE methods that change slowly, making renewal unnecessary.
Exam fees: Varies as per the center
Renewal Fees: Not Applicable
PMI Professional in Business Analysis (PBA):
PMI offers the PBA certification for business analysts who work with programs & projects and project/program managers who work with analytics. PMI is famous for its PMP certification. To get the PBA certification, you need to have experience in business analysis and complete training through hands-on projects and testing. People with a bachelor's degree need 3 years or 4,500 hours of experience in the past 8 years, and others need 5 years or 7,500 hours. To keep the certification, you need to earn 60 professional development units in 3 years. If you don't do this, your certification will be suspended for a year and then terminated. To get it back, you will need to reapply.
Application fees: $405 for PMI members and $555 for non-members
Renewal fees: $60 for members and $150 for non-members
Exam fees: None
Retake fees: $275 for members and $375 for non-members.
Conclusion
Hope you have understood the Roles and Responsibilities of a business analyst. Since data is fuel for companies, the career of a BA seems to be very promising. A profile of a business analyst is not restricted to any industry or sector. The skillset is leveraged by all from small to big organizations. If you are looking to explore a career in Business Analytics then visit HKR Training and learn from the experts!
Related Articles