History Of Blockchain - Table of Content
Blockchain Background
The Blockchain is a chain of blocks containing information about transactions between people. As new blocks are added to the chain, it's updated to reflect the most recent transactions.
Data cannot be modified after it has been added to the chain. This is a crucial advantage of blockchain technology. With a centralized database, such as a traditional relational database, a single administrator can modify the data. With Blockchain, most networks must agree to the change to go into effect.
The Blockchain consists of three main parts: - Network: A network of computers communicating with one another. - Ledger: A central record that tracks transactions between parties - Consensus: A system that allows the network to agree on the accuracy of the data in the ledger.
Who Invented Blockchain :
It's important to know that Blockchain was invented to solve a problem. This is crucial in understanding its relevance in society. The issue it was created to address is the transfer of assets across different organizations. Blockchain was developed as a means to facilitate that process securely. The person behind Blockchain's invention was an individual named Satoshi Nakamoto.
While the name may sound familiar, little is known about the person. Nakamoto published a paper in 2008 proposing the use of blockchain technology to facilitate and secure peer-to-peer transactions. He/she/they (no one knows for sure) went on to create the first blockchain platform and use it to facilitate the foremost bitcoin transactions in 2009.
Become a Blockchain Certified professional by learning this HKR Blockchain Training!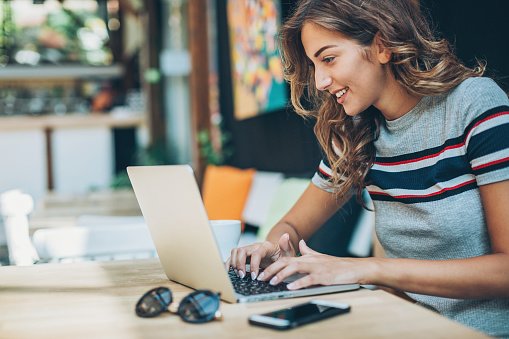 Blockchain Certification Training
Master Your Craft
Lifetime LMS & Faculty Access
24/7 online expert support
Real-world & Project Based Learning
History of Blockchain Technology:
The Blockchain has been around for decades, but it has recently become a hot topic as a way to record transactions and store data, including medical records and voting results. The technology uses a shared, digital ledger to record transactions between two parties. It's designed to achieve consensus between parties without needing a mediator.
The ledger is available for anybody to read at any time and is shared by each party on the network. If one party wants to change the ledger, they must convince the other parties on the network to agree with the new information. It is claimed that this technology offers a number of advantages, including improved security and lower costs.
1991-2008: Early Years of Blockchain Technology
While the first Blockchain was created in 2008, blockchain technology was first implemented nearly two decades earlier, in 1991. The Automated Clearing House (ACH) technology was designed to streamline the transmission of money between financial institutions.
This was significant because it was one of the first uses of a digital ledger to transfer assets. While the ACH system was well-received, it was also expensive to implement and maintain. It, therefore, did not gain widespread adoption.
The limitations of the technology led some financial institutions to explore the use of blockchain technology in the late 1990s. This would have been a completely new system without a connection to the ACH. However, it was decided that a completely new system would be too costly to implement, so the idea was put on hold.
Blockchain Structure:
The next phase of the Blockchain is contracted. Many people think that the Blockchain is simply for money or currency transfers. In reality, it's a type of decentralized computer. It's a computer that can run programs, but the programs don't run from a central server. Instead, they execute from the computers in the network. This is the basis of smart contracts.
When you write a conventional contract, the contract is between two parties. For example, if you sign a lease on an apartment, both you and the owner of the property are part of the contract. The conditions of the agreement do not need to be verified by a third party when using a smart contract. You write the terms of the contract into a program. The Blockchain then runs this program and checks the conditions against the current state of the Blockchain. If there is a discrepancy between the state and the contract, the Blockchain will self-execute the contract by sending out a correction to both parties.
Want to know more about Blockchain, visit here Blockchain Tutorial!
Evolution of Blockchain: Phase 1- Contracts 2008-2013: Blockchain 1.0: Bitcoin Emergence
Blockchain was first introduced to the world in 2008 in the form of Bitcoin. This was the first time the technology had been used outside of research or academic setting.
The Bitcoin blockchain was the first blockchain implementation used by the general public. It was also the first implementation of Blockchain 1.0 or the "original blockchain." The original Blockchain was designed for one specific function: money transfers. It allowed two people to exchange money in a trustless way using an open ledger. Since the ledger is public, both parties can see whether or not the other person paid.
Evolution of Blockchain: Phase 2- Contracts 2013-2015: Blockchain 2.0: Ethereum Development
Until then, blockchain technology was used to view money transfers as transactions. However, it wasn't capable of more complex operations. In other words, you couldn't use it to run programs or put data on the Blockchain.
For example, you couldn't store medical records on the Blockchain because it only stored transactions. This changed in 2013 when Vitalik Buterin released Ethereum.
Ethereum was the first implementation of Blockchain 2.0. This Blockchain was a fully-fledged computer with a programming language. It allowed you to store data and run programs on the Blockchain. The Blockchain could store much more than just transactions. It could store data like medical records or voting results. It could also run programs that create internet access for people in third-world countries who don't have computers. Ethereum was the first implementation of an operational blockchain that is being used in the real world.
Explore Blockchain Sample Resumes Download & Edit, Get Noticed by Top Employers !
Evolution of Blockchain: Phase 3- Applications 2018: Blockchain 3.0: the Future
Blockchain technology has evolved from a new type of digital ledger in 2008 to the next phase of its evolution: Blockchain 3.0. Like any technology, Blockchain has gone through several phases.
The first phase was the creation of Bitcoin. Blockchain 1.0 was based on an underlying concept of trustless, decentralized networks. The second phase was the creation of Ethereum, which introduced smart contracts and decentralized applications (DApps).
In the third phase, blockchain 3.0 is the future of decentralized applications, smart contracts, and the Internet of Things (IoT). Blockchain 3.0 is about more than just a new type of digital ledger. It's about creating decentralized applications that can be used for everything from banking to governance to identity management. It's also about creating smart contracts that can automate transactions and enforce rules between people, companies, and machines. And it's about creating a network that connects everything in our world – like the IoT – with everyone in it.
2015: Hyperledger
As blockchain technology continued to grow and improve, an organization was created to bring together companies and other organizations to collaborate on blockchain technology and its implementation. The Hyperledger group was formed in 2015 and has since become the world's largest consortium of blockchain experts and advocates.
The organization is hosted by the Linux Foundation, a nonprofit organization that promotes the development of open-source software. The Hyperledger group is made up of a large number of companies, organizations, and individuals that collaborate on blockchain-related projects. The hope is that by working together, members will be able to make larger and more complex projects that would be difficult to accomplish on their own.
2017: EOS.IO
Perhaps one of the most well-known blockchain projects began in 2017. That was the year that EOS.IO was introduced. EOS.IO is a blockchain platform designed for decentralized applications (DApps). Unlike earlier blockchain systems, EOS.IO was intended to be scalable and usable for large-scale applications.
The technology allowed users to create and run their decentralized applications. Technology is popular among businesses and has been used to create everything from social networks to online gaming platforms. EOS.IO is notable because it raised the world's largest ICO (Initial Coin Offering). An ICO is similar to an IPO except that the process is conducted using blockchain technology and cryptocurrencies like bitcoin or ether. The ICO took place in June 2017 and raised $185 million.
2020: Blockchain History & The Future
As we move into the 2020s, blockchain technology is expected to change and evolve even further. While the technology has been used primarily for financial transactions thus far, experts believe it will be used in various applications in the years to come.
One popular prediction is that blockchain technology will be used to facilitate medical data transfers between patients and doctors. Many experts believe that the use of blockchain technology in healthcare will be common in the near future due to its ability to provide secure data transfers.
Similarly, blockchain technology may also be used for secure voting. Those are just two examples of how technology can be applied. Many other uses are being explored and developed as we speak. There's no telling where blockchain technology will go next, but one thing is sure: it will significantly impact society.
Top 30 frequently asked Blockchain Interview Questions!
Conclusion
Blockchain technology has come a long way since it was first created in 2008. Technology has changed and matured since then, and it's expected to continue to evolve in the years to come. There are lots of exciting developments in the blockchain space, and they have the potential to make our lives easier and more efficient in the future. Suppose you're curious about blockchain technology and its potential. In that case, this article will provide you with everything you need to know about the technology, how it works, and where it could be applied in the future.
Related blogs: