What is big data visualization?
Big Data Visualization is one of the most essential aspects of communicating with a range of Big Data Analytics solutions. Once the stream of raw data is portrayed with pictures, the decision-making process becomes so much simpler.
Big Data Visualization includes the presence of about any sort of data in a graph form that refers to a process and evaluate. But it means going well beyond standard government charts, bar graphs and powerpoint presentations to more complex representations such as heat maps and fever charts, allowing business leaders to discover sets of data to recognise commonalities or unanticipated trends.
Scaling is the key characteristic of Big Data visualization. Today's businesses are collecting and storing huge amounts of data which would take many years for a living thing to read, nor even realize. However, studies have found that the human retina can send signals to the nervous system at a rate of about 10 megabits per second. Big Data Visualization focuses on potent computer systems to consume raw corporate data and analyze it to create graphical representations that allow individuals to capture and recognize vast amounts of data in seconds.
Big data visualization tools:
You should use the proper tools for data visualization and know how to switch the knowledge and practical information generated from Big Data into the benefits of quicker response.In order to meet or exceed the demand of the consumers, a set of features should be provided by the Big Data visualization tools such as ability to process multiple data coming from different sources, applying various filters to achieve good results, able to interact with large data sets, providing collaboration options for the customers and able to connect with other softwares, etc.
Regardless of the fact there are a ton of special hardware for Big Data visualization, both open-source and customizable, there is a collection of them which exists out a little slightly as they provide all and many of the other functionalities noted above.
Want to know more about Big Data Hadoop,visit here Big Data Hadoop Tutorial !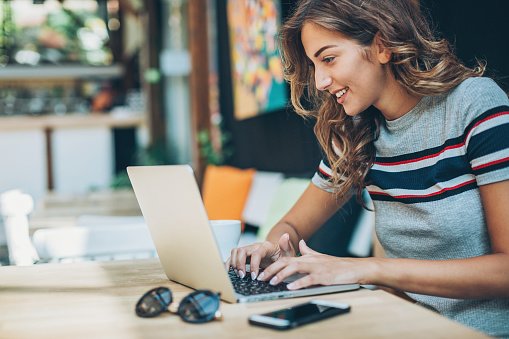 Big Data Hadoop Training
Master Your Craft
Lifetime LMS & Faculty Access
24/7 online expert support
Real-world & Project Based Learning
Challenges posed by big data visualization:
Big Data visualization can be an enormously potent company ability, but some key changes must be made before an organization can take full advantage of it. This included the following:
Availability of big data visualization specialists or experts.
Managing the quality data, ensuring the accuracy is important before storing it for the organizational use.
Visualization of hardware resources to make good decisions in a timely manner.
In this blog post we are going to discuss the top big data visualizations tools in the current market. You can select the ebay one based on your requirements.
Top big data visualizations tools:
In this section, we will discuss the best big data visualizations tools. A brief review of the market system of Big Data tools indicated the existence of famous players, such as Microsoft, SAP, IBM and SAS. And there are a number of specialized software companies providing largest big data visualization tools, including Tableau Software, Qlik and TIBCO Software. Leading tools of big data visualization includes the following list.They are:
Tibco Spotfire
Qlikview
Fusion charts
Tableau
Sisense
Data wrapper
Infogram
Plot.ly
Tableau: Tableau is among the largest software on the data visualization market that allows the production of different types of graphics, charts, dashboards, stories, maps and other components without programming.
It contains additional operations of descriptive statistics and inferential statistics with the creation of analytical charts. Enables collaboration of other techniques, such as Excel, SQL, SAP, Amazon, and others.
Plot.ly: Plot.ly is a place to share online codes and visuals to assist users and developers.Graphics are made accessible to the community, that also enhances and enhances learning.The visual appeal of well-designed visuals with high-resolution graphics is a strong point.Although much more configured for Python, Plot.ly supplies R, Shiny and JavaScript libraries with the generation of distributed panels.
Top 30 frequently asked Big Data Interview Questions !
Qlikview: QlikView is a component of Qlik, a software company based in Radnor, Pennsylvania, USA. QlikView is among the quickest business intelligence and data visualization tools that is convenient to use. It provides an Associative Search that makes decision-making uncomplicated. Its Associative Experience allows you to focus on the most relevant information, whenever and wherever you need it. It offers significant coordination with co-workers and partner organisations, a relative analysis of data, allows you to incorporate your relevant information into a data app and ensures that the right employees in the company have access to data through its dependable safety features.
Tibco spotfire: Tibco Spotfire is a data analytics technology that offers you specific insights into your data. It's accessible in Desktop, Cloud and Platform Editions. It has an Intelligence recommender system that significantly shortens visual analytics time. Its data chasing feature lets you better spot data outliers, discrepancies, and inadequacies. During the 2010 World Cup, FIFA used the apps to provide audiences with data analysis of previous achievements by country teams. Power users of Spotfire include Procter and Gamble, Cisco, NetApp, Shell.
Watson Analytics:Watson Analytics is an IBM cloud-based analytics service that helps you easily find insights into your data. When you transfer your data to Watson Analytics, it will demonstrate the questions that will help you reply and then provide immediately focused data visualizations. You can also start exploring your data through natural language processing. Other key features involve computerized predictive analytics, one-click assessment, intelligent data discovery, streamlined analysis, available advanced analytics, self-service dashboards. Watson analytics also allows computer vision, which in turn provides more informative information from the data.
Sisense: The easy-to-use configuration empirically derived trouble-free operation to non-techists. It performs an ad-hoc implementation of various data and empowers you to collect data from all your systems into a single and available repository, making it a single platform that manages the entire business intelligence workforce. It can also evaluate data in real time. For instance, during the peak season, sales trends have to be observed, they can provide a great insight into the vast amount of data that can be traced as quickly as possible. Popular customers include eBay, Merck, NASA, ESPN and SONY.
Data Wrapper:Datawrapper is a simple platform for making visualizations such as infographics, maps, data tables and responsive charts such as line, bar, stacked bar, donut, etc. It is popular among publishers and journalists. Popular users include The Washington Post, The Guardian, Buzzfeed and The Wall Street Journal. It's very easy to use and there's no need for a coder to use.
Microsoft Power BI:Microsoft Power BI is a business analytical tool that makes it easy for businesspeople to conceptually evaluate their data and develop strategies based on it. It gives access to on-site and in-cloud data. It has two pricing plans, one of which can be purchased free of charge. The free one comes with a 1GB data limit, which allows you to create, create and share dashboards and reports. Power BI Pro has all the power BI features, can consume live data with full interactivity, share data queries through the Data Catalog, and more.
If you have any doubts on Big data hadoop, then get them clarified from Big data hadoop Industry experts on our Big data hadoop Community.
Infogram: Infogram is a data visualization and infographic company founded in 2012 by Uldis Leiterts, Raimonds Kaže and Alise Semjonova. It allows you to choose from more than 1 million images to make infographics. It makes it easy to access data by allowing you to edit the data in the editor and connect to your desired cloud service. Some of the customers are Deloitte, Nielsen, Skyscanner, and MSN. Easy-to-use steps find it easier for educators, journalists and business professionals to envision their data. It has produced over 4.8 million infographics, which are viewed by more than 500 people a month.
Fusion Charts: FusionCharts is a component of InfoSoft Global, a systems integrator of data analysis products. It is used by more than 80% of Fortune 500 companies. The idea of FusionCharts came from 16-year-old Pallav Nadhani in 2001, who found himself unsatisfied with Microsoft Excel charting abilities while finishing his school assignment.
Conclusion:
Visualizing Big Data can help the company gain new knowledge and make strategies that can bring revenues and make them realize their clients.Both data visualizations and visualizations turn data into images that anybody can probably recognize as extremely valuable tools to explain the importance of digits to people who are more visually oriented. All the tools mentioned above helps the organizations in getting good and profitable results for the business.
Related blogs: