How to analyze big data?
In Simple terms, big data was analysed by accumulating structured, semi-structured, and complex data from your data lakes and deciphering what's really most pertinent to the existing information - based need, greatest likely with the help of big data quality automated processes.
After which, users use statistics as well as machine learning to mine the data ecosystem for predictive analytics, user behavior analytics, and other metrics. This procedure may also include text analytics, natural language processing, predictive analytics, and other similar techniques.All of this contributes to the creation of end reports that are both readable and implementable for corporate customers.
Key highlights of the big data analytical tools:
MapReduce, Message Passing, Directed Acyclic Graph, Workflow, SQL-like, and Bulk Synchronous Parallel Statistical algorithms and what-if analysis are among the programming models included.
Adaptable programming language support (ex. SQL and NoSQL, Java, Python).
A software application programming interface that is streamlined and interactive (APIS).
Factors to be considered while picking the big data analytical tool:
The following are the key terms to be concentrated while selecting the big data analytical tool for your business. They are:
User Interface (UI): Can the software convey large, complex data sets originating from a variety of sources in an understandable, intuitive, and efficient manner? Can users navigate large-scale data technologies in a reasonable manner?
Usability: Big data analysis takes many forms and accomplishes many tasks—does the big data software provide use case-specific tutorials, training resources, and tech support? Is the tool's full functionality manageable for motivated data science experts?
Integrations: Big data analytics tools should be able to link to a number of alternative and unusual data stores, including Hive, Oracle, Azure, Google Cloud, and social media. There are some must-haves, such as simple Amazon Web Services connectors (AWS).
Value for money: Cost for big data solutions should be scalable depending on the quantity of data, the amount of data warehouses, artificial intelligence abilities, and other factors. Are all costs reasonable, transparent, and adaptable?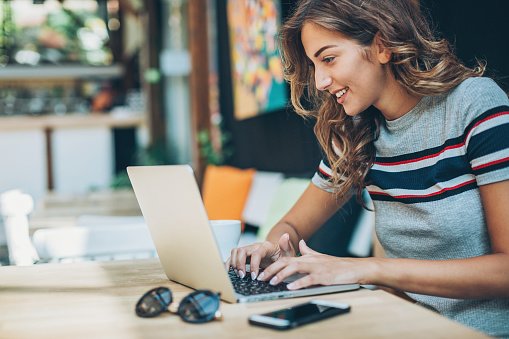 Big Data Hadoop Training
Master Your Craft
Lifetime LMS & Faculty Access
24/7 online expert support
Real-world & Project Based Learning
List of big data reporting tools in 2021:
Here is the curated list of best big data analytical tools in 2021. They are:
Azure Data Lake Analytics
IBM Cloud Pak for Data
Tableau
Zoho Analytics
Splunk
SAS Visual Analytics
Arcadia Enterprise
Qrvey
GoodData
Qlik Sense
Azure Data Lake Analytics:
Azure Data Lake Analytics is a per-job analytics job service that ensures you only pay for the processing as you use it. This tool is capable of processing petabytes of data for business intelligence (BI) and sentiment analysis. You are left with powerful visualizations of your relational source data, such as Azure SQL Database and Azure Synapse Analytics.
Azure Data Lake Analytics starts at $1 per 1,000 runs or $0.25 per DIU-hour and scales based on your use case.
Pros and Cons:
Pros:
Batch workloads require a simple solution.
Storage of relational databases and NoSQL is complimentary, and it works well with Power BI services for reporting.
Only pay for ADLUs that have been consumed.
Cons:
The absence of a streaming option and event processing
It may be perplexing for users who are primarily familiar with MSBI.
There aren't enough resources for end-user training.
IBM Cloud Pak for Data:
IBM Cloud Pak for Data is indeed a completely integrated, cloud-native data and AI platform designed for advanced DataOps and business analytics solutions. By eradicating the intricacy of data combination of various data types and structures using Cloud Pak for Data, IBM claims a 25-65 percent reduction in extract, transform, and load (ETL) requests.
You can tailor your workflow by utilizing their adaptable API and complementary proprietary and third-party services.IBM Cloud Pak for Data starts at $800 per month and includes a 7-day free trial.
Pros and Cons:
Pros:
Data security solutions that have won awards
Excellent for optimizing data storage and other types of data maintenance.
Customized solutions to reduce your ETL request load.
Cons:
More options could be used to better migrate data from other cloud providers to IBM.
Smaller businesses may find it prohibitively expensive.
Their Db2 database has a clunky, old-fashioned feel to it.
Tableau:
Tableau is an easy-to-use, instinctive visual analytics platform that includes industry standards for data analysis and information - based stories. Users can use drag-and-drop visual representations and simple point-and-click AI-driven statistical analysis to gain access to their complete complement of self-service prep as well as advanced analytics with a negligible learning curve.
The vast majority of users should be able to assemble data to their liking without the need for advanced programming or special commands.Tableau starts at $70 per user per month and includes a 14-day free trial.
Pros and Cons:
Pros:
Excellent native integration with Salesforce CRM.
Comes with a robust mobile app for iOS and Android and provides a wide range of chart types (Sankey, Doughnut, Maps)
With a self-learning module available, it is simple to use.
Cons:
In order to succeed match queries, some data manipulation is required.
When putting together worksheets, there isn't much room for columns.
It is frequently necessary to re-authenticate saved database connections.
Zoho Analytics:
Hyundai, Ikea, HP, and Philips use Zoho Analytics, a self-service BI and analytics software. Their freemium plan is feature-limited, but it allows you to add up to two users, input up to ten thousand rows/records, and access unlimited reports and dashboards. This is a solid offering for free data analysis software.
To get you started, Zoho Analytics includes a library of pre-built visualizations organized by function (social media, finance, IT, and sales).
Zoho Analytics starts at $22/month for two users and includes a free 15-day trial. They also offer a free plan for up to 10,000 rows/records.
Pros and Cons:
Pros:
It is extremely simple to create or modify reports and dashboards.
Excellent AI embedded feature (called ZIA)
Reports can be generated directly from SQL queries.
Feature expansion via integration with Zoho's other apps
Cons:
It is extremely simple to create or modify reports and dashboards.
Excellent AI embedded feature (called ZIA)
Reports can be generated directly from SQL queries.
Feature expansion via integration with Zoho's other apps
Splunk:
Splunk is now used by 91 of the Fortune 100, including Intel, Comcast, and Coca-Cola. Splunk provides visibility and detection of entity profiling and scoring, risk behavior detection, anomaly observation, and high fidelity behavior-based alerts based on machine learning. You can try Splunk UBA in a free cloud-based sandbox trial before committing.They provide DevOps, Security, IT, and big data solutions.
Splunk starts at $2000 per year for 1 GB/day and has a free plan that allows you to index 500 MB per day.
Pros and Cons:
Pros:
Using URL links, you can share data and reports in a variety of ways.
Quick log queries across various infrastructure types
Search queries could be saved for later use or made into apps.
It is possible to configure detailed, specific alerts for various KPIs.
Cons:
Infrastructure maintenance is more personal than some competitors.
Non-technical users may find the query builder prohibitively expensive.
In comparison to others, the learning curve is steep.
SAS Visual Analytics:
Users of SAS Visual Analytics can import data from a database, Hadoop, Excel spreadsheets, and social media with ease. They provide a wide variety of communication visualizations, such as bar and pie charts, heat maps, animated bubble charts, vector maps, numeric series, tree maps, network diagrams, correlation matrix, forecasting, decision trees, and many others.They also have user-friendly features such as one-click filtering and automated content linking.
SAS Visual Analytics starts at $8000 per year and comes with a 14-day free trial.
Pros and Cons:
Pros:
Analytics elements that can be dragged and dropped
Well-suited to supporting a large number of concurrent users
Quality is maintained even when working with tens of millions of records. BI dashboards can be accessed from a variety of devices.
Cons:
There aren't many third-party app connection options.
HTML5 support could be improved.
When compared to the other items on this list, the price may be prohibitive.
If you have any doubts on BigData, then get them clarified from BigData Industry experts on our BIG Data Hadoop Community!
Arcadia Enterprise:
Arcadia Data took first place among 17 other BI vendors in the 2018 Big Data Analytics Market Study by Dresner Advisory Service report. Their in-data-lake BI architecture includes a drag-and-drop web-based interface, an in-cluster analytics engine that scales linearly for ease of management, and embedded Hadoop and Cloud analytics.
Telecom companies benefit from their developmental churn analysis, service cost controls, and infrastructure impact reports.
On query, Arcadia Enterprise provides customized pricing. Arcadia Instant is a freemium version of their tool that performs processing on your computer rather than a server cluster.
Pros and Cons:
Pros:
The freemium tool is simple to use and ideal for testing software.
Data connections and dashboards have a smooth, user-friendly interface.
The scheduled mail reporting features are extremely useful.
Cons:
Inadequate integration with the Hortonworks Data Platform
There is currently no mobile app available.
For IoT analytics and ingest functionality, there is a steep learning curve.
Qrvey:
Qrvey is a SaaS data, analytics, and automation platform with embedded analytics. To visualize your entire data pipeline, you can deploy it directly into your pre-existing AWS account.Their start-ups package includes specialized support for pre-launch or early-launch businesses, such as quick installation and launch, serverless analytics scalability, no-code embedded widgets, up to 10 GB of data, and a lower entry subscription price point.
Qrvey starts at $2500 per year and includes both a free demo and a free trial.
Pros and Cons:
Pros:
Excellent out-of-the-box workflow/automation tool
The ability to embed a chart into your own web app without the use of iFrames.
Every plan tier includes an unlimited number of users and API calls.
Cons:
Unlimited data is only available with the highest tier subscription plan.
There are few online resources for self-help.
More chart types would be appreciated.
GoodData:
GoodData is indeed a big data analytics system that enables users with data ingestion, preparedness, transition, and evaluative queries as well as tools, runtimes, and storage. They boast 50+ connectors for data ingestion/synchronization and, on higher-tier plans, an Agile data warehousing system.
Their per-workspace pricing strategy offers unlimited users with access to sets of data models, metrics, calculations, and dashboards via a flexible permissions system.
GoodData starts at $20 per workspace per month and includes a free demo. They also offer a free plan with 5 workspaces and up to 100 MB per workspace.
Pros and Cons:
Pros:
Non-technical users can easily create dashboards and views.
Outstanding integration with Salesforce, Pardot, and Zendesk.
This is useful for scheduling reports at specific times and frequencies.
Allows for the easy linking of disparate data sources for comparison.
Cons:
Knowledge of coding is required for inquiries and report creation.
Datasets with 100 million or more rows may cause performance to stall.
Some data model changes may necessitate customer assistance.
Qlik Sense:
Qlik Sense is indeed an end-to-end data analytics framework with such a unique associative analytics engine that allows users to search and explore across all data in any direction without being limited by pre-aggregated data or predefined queries.
In-depth supplier and industry trend comparisons, simple currency filters for international partners, and low product or low spend reports will be most useful to purchasing departments.
Qlik Sense starts at $30 per user per month and includes a 30-day free trial.
Pros and Cons:
Pros:
Comprehensive and quick search functionality
Data modeling for "no-warehouse" options was incorporated.
It is simple to reuse code or query logic to save time.
Self-service has a low learning curve.
Cons:
Not as adaptable as others, such as Tableau.
There are only a few non-interactive report creation options.
Some reports may be difficult to read on low-resolution monitors.
Conclusion:
All the above mentioned curated list of big data reporting tools are very helpful for the companies to drive excellent business growth. If you had any wonderful tool in mind and that is not covered please mention it in the comment section. We will definitely consider your comments.Happy learning!
Related Articles: