Introduction to Azure Arc
Microsoft introduced Azure Arc, a tool for a hybrid cloud application, in 2019. It is a management tool for resources from the Azure portal and was created using Azure design principles. It sought to make complicated environments simpler. One could deploy Azure services wherever they are required using Azure Arc. Azure Arc distinguishes itself from the competition with a distinctive strategy and design.
Let's first learn about its architecture before we learn how it benefits businesses and their clients.
Azure Arc Architecture
The Azure Control Plane is simply expanded by Azure Arc. Let's examine Azure's fundamental architecture.
Virtual machines, Kubernetes clusters and Hadoop clusters, are just a few of the resources that Azure manages throughout their lives. The Azure Fabric Controller is the name of Azure's control plane. Mostly all Azure resources transmit their activities to the control plane.
The Azure Resource Manager (ARM) is then positioned between the resources and the fabric controller. The life cycle's automation is its responsibility.
For every service, there are various resource providers. They include things like the SQL Database, the Azure Kubernetes Service, and virtual machines.
Become a Microsoft Azure Certified professional by learning Microsoft Azure certification Training from hkrtrainings!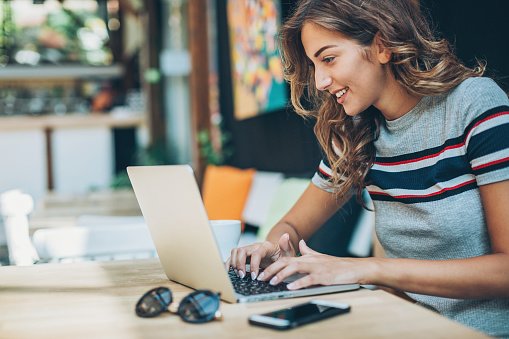 Microsoft Azure Certification Training
Master Your Craft
Lifetime LMS & Faculty Access
24/7 online expert support
Real-world & Project Based Learning
Azure Arc use cases
Organize expansive IT resources
In data centers, on the edge, and across several clouds, it is simple to manage, secure, and organise Windows and Linux servers, SQL Server, and Kubernetes clusters. Employ traditional and cloud apps with Azure technologies like Azure Policy and Azure Resource Graph.
Maintain uniform deployment and configuration
Applications built using Kubernetes may be managed and deployed using GitHub and Azure Policy. Regularly launch and set up apps and clusters from source control at large.
Satisfy the legal and data sovereignty standards
To manage costs, automate, and enforce rules while also achieving data governance and security demands. Utilize the most up-to-date automation and innovation in the cloud, elastic scale, and integrated management for data workloads executing on hybrid infrastructure.
Azure Arc-enabled servers
You can administer physical and virtual Windows and Linux servers that are located beyond Azure, on your company's network, or with a different cloud provider using Azure Arc-enabled servers. This administration process uses common Azure components like Azure Policy and tag application in an effort to mimic managing native Azure virtual machines.
The following aspects of the Azure Arc control plane are offered without charge:
For resource organisation, Azure management groups and tags are employed.
Azure RBAC and subscriptions are used to offer protection and search and indexing through the Azure Resource Graph.
Using templates and extensions for environments and automation
Updating management
Azure Arc-enabled Kubernetes
Azure Arc Kubernetes links to and sets up distributed Kubernetes clusters. It can be connected to clusters inside your data center in addition to clusters on some public clouds (like GCP or AWS).
The following occurs when a Kubernetes cluster is connected to Azure Arc:
You will be given a special ID in Azure Resource Manager.
You will receive a resource group and an Azure subscription
In the same manner that other Azure resources are received, tags are also received.
Kubernetes offers industry-standard SSL to protect data while it is in transit. The restful data for connected clusters, cluster extensions, and customized locations are encrypted and kept in an Azure Cosmos DB database to ensure confidentiality.
Get ahead in your career with our Microsoft Azure Tutorial
Azure Arc enabled VMware vSphere
Azure governance as well as management tools are made available for VMware vSphere infrastructure with VMware vSphere powered by Azure Arc. You would get a uniform administration experience over Azure as well as VMware vSphere infrastructure with Azure Arc enabled VMware vSphere.
Following are the tasks you can carry out:
Straight from Azure, carry out VMware virtual machine lifecycle operations like creation, start/stop, resizing, and deletion.
Allow application teams and developers to perform on-demand VM operations by utilising Azure role-based access control (RBAC).
Navigate through VMware vSphere resources on Azure, giving you a single window into your infrastructure within both environments (VMs, templates, networks, and storage). VMware virtual machines that already exist can also be found and added to Azure.
By allowing guest management, you can carry out governance and monitoring tasks across VMware and Azure VMs.
Azure Arc features
Other infrastructures can benefit from Azure's management and security features
Azure management is frequently used by customers to plan, control, and safeguard their assets. Such features can be expanded to different on-premise and multi-cloud architectures thanks to Azure Arc. Microsoft Azure Cloud Shell, Azure Resource Manager, Microsoft Azure policy and Azure portal are further useful features. Azure Arc also assists in implementing cloud security in various settings.
Portable Azure services
Cloud development is among Azure Arc's primary advantages. Customers have the option to set up Azure data services wherever they are needed. If necessary, customers can also install any other Kubernetes clusters in Azure Kubernetes Service (AKS).
Azure Stack Edge
A device that uses AI is called Azure Stack Edge. It gives an edge to characteristics like intelligence and computation. Customers may now take advantage of additional features like virtual machine support, numerous highly available nodes, and multi-access edge computing (MEC).
Why is Azure Arc important to businesses?
Since its unveiling, Azure Arc has offered a lot of unexpected twists and turns. It is now vital for both businesses and the customers they serve.
But how does Azure Arc benefit customers and businesses?
Customers can manage resources deployed both inside and outside of Azure by using the same control plane in Azure Arc. Customers may also quickly and simply encrypt their file systems throughout all VMs with the use of a single click. The Azure API and ARM templates both offer automation options.
The Azure Security Center is available to businesses, and they can use it. Regardless of where they are deployed, they may take control of and oversee their resources, which are registered with Azure Arc. Furthermore, companies have the ability to automatically create and implement policies for all resources.
Conclusion
Microsoft is reinventing the industry with Azure Arc. With its assistance in streamlining application development and digitalisation, its future appears more promising.
Its combination of traditional VM-based applications and cutting-edge workloads on containers is what appeals to users.
Azure Stack Hub, Azure Stack HCI, and Azure Stack Edge are some of the additional cloud services offered by Azure.
Other Articles :