What is AWS Global Infrastructure
AWS (Amazon Web Services) is the cloud computing platform that is available globally. It consists of many geographical locations called Regions. These regions are further divided into Availability zones with more than one psychically distinct data center. Both the Regions and Availability zones help in building fault-tolerant and extensible infrastructure. AZs are connected by fast and reliable networks that keep working even if there's a problem. They are also far apart from each other to make sure they keep working if there's a natural disaster. The AWS Cloud has 99 availability zones in 31 regions around the globe.
The following is the list of Zones of AWS Global Infrastructure
AWS Local Zones
AWS Regions
AWS Wavelength Zones
AWS Availability Zones
1. AWS Local Zones
AWS Local Zones bring some of Amazon Web Services' services closer to the end users. This helps to make sure that applications that need quick responses, such as creating media, playing games, doing science simulations, designing electronics, and machine learning, run smoothly. Each AWS Local Zone is part of a bigger AWS Region, and you can use AWS services like Amazon EC2, Amazon VPC, Amazon EBS, Amazon FS, and Amazon ELB in the Local Zone. This allows you to use these services close to your customers, and still connect to all the other services in the bigger AWS Region.
2. AWS Regions
AWS has data centers around the world, organized into physical locations called Regions. Each Region has a group of data centers called Availability Zones, which are separate and isolated from each other. Unlike other cloud providers who only have one data center per region, AWS has multiple Availability Zones in each Region, which makes it more reliable and fault-tolerant. The data centers have top security, compliance, and data protection, and are connected through fast, low-latency networks. AWS has more locations than any other cloud provider. To secure a global footprint new Regions are being added regularly. AWS has Regions in North America, South America, Europe, China, Asia Pacific, South Africa, and the Middle East.
Take your career to next level in AWS with HKR. Enroll now to get Aws Online Certification Training !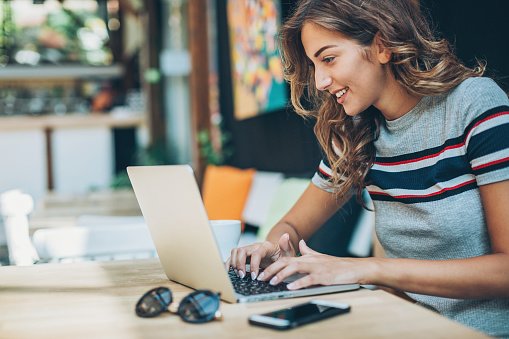 AWS Training
Master Your Craft
Lifetime LMS & Faculty Access
24/7 online expert support
Real-world & Project Based Learning
3. AWS Wavelength Zones
AWS Wavelength helps developers create fast and smooth applications for mobile devices and users. These apps can be built and deployed in unique places called Wavelength Zones located near the edge of 5G networks. This way, the connection to the app from a mobile device is quick with low latency. This is especially helpful for apps that need immediate responses, like video games, live video, and virtual reality experiences. The developers can also easily use all the other services offered by AWS in that area. By bringing AWS closer to the 5G network, the extra steps to connect to the app from a mobile device are reduced, making the experience faster and smoother for the user
4. AWS Availability Zones
An Availability Zone (AZ) is a data center with backup power, networking, and connections. AZs allow you to run important programs and databases with more stability and the ability to grow. All the AZs in an area are connected and the connection between them is fast, secure, and always available. If you spread your programs across different AZs, they will be protected from problems like power outages or natural disasters. AZs are located far from each other, but close enough to be connected easily.
Why is AWS Global Cloud Infrastructure Crucial?
AWS is a big, strong, and safe cloud platform that has many services available all over the world. It offers users over 200+ services. It lets you easily run your programs in different places and gives you quick access to your data, from deploying the application in a click or building and deploying the specific applications to the end user. AWS provides the cloud infrastructure wherever and whenever needed. Many businesses use AWS, from small startups to big companies and even government organizations. Some more reasons are listed below:
AWS allows users to scale their business without any significant investment in hardwarre.
The comprehensive security feature of AWS covers everything from infrastructure to applications.
AWS heavily invests in R&D to ensure it provides its client with a competitive edge.
AWS offers pay per use model. This results in saving a lot of resources.
Want to know more about AWS , visit here AWS Tutorial !
Benefits of AWS Global Cloud Infrastructure
The following are the benefits of AWS Global Cloud Infrastructure:
1. Availability: AWS is the best cloud service provider for network availability. It has separate areas (called "regions") that are completely isolated from each other. Each region has multiple parts called "AZs" that are also isolated. This helps ensure high availability. If there is a problem, you can divide your applications between different AZs in the same region. AWS also has its control and management spread across different regions to ensure it works well even if it is separated from other parts of the system. This means that you can use the service for at least 24 hours without having to access it through the internet.
2. Security: AWS security starts with the foundation of its infrastructure. It is specially built for the cloud and designed to meet high-security standards. They keep a watchful eye on it 24/7 to make sure your data stays confidential, intact, and always available. All information that moves between their data centers and regions is encrypted before it leaves their secure facilities. You can trust their global infrastructure to be secure and you always have control over your data, including the ability to encrypt, move, and manage how long it is stored.
3. Scalability: AWS helps companies be more flexible and use the unlimited potential of the cloud. Before, they would get more resources than they needed just to make sure they could handle their busiest times. Now, they only get what they need and can easily make changes as their business grows or changes. This saves money and helps them better serve their customers. They can quickly start using resources when they need them and can even set up many servers in just a few minutes.
4. Flexibility: AWS Global Infrastructure lets you pick where and how you run your tasks. It's the same system no matter where you use it - the network, control, APIs, and AWS services will all be the same. You can use any AWS Region or area if you want to run your apps all over the world. If you need your apps to run quickly on mobile devices, you can choose Local Zones or Wavelength. If you want to run your apps at your place, you can choose Outposts.
Top 30 frequently asked AWS Interview Questions !
5. Global Footprint: AWS has a massive global infrastructure and it is constantly increasing. When you deploy applications or workloads, the infrastructure provides the facility to choose the technology infrastructure closest to the users that are primarily targeted. You can run your work on the cloud which offers the best help for a lot of different applications, even the ones that need fast speed and low lag. If your data is not on Earth, you can use AWS Ground Station, which has satellite antennas close to the AWS infrastructure areas.
Conclusion
Hope you have understood the concept of AWS Global Infrastructure, along with different zones, regions, and the numerous benefits it offers to its clients. The Global presence makes AWS one of the largest cloud services providers in the market. As more companies are shifting to Amazon for its cloud services, there is always demand for AWS professionals. If you are looking to explore your career in AWS then visit the HKR Trainings, your one-stop solution to career growth and development requirements.
Related Articles: