What is AutoCAD? 
AutoCAD is a computer-aided design (CAD) software application to create 2D and 3D designs. It was first released in December 1982 by Autodesk. The last stable version of AutoCAD was released on March 25th, 2020. AutoCAD is mostly used by architects, city planners, interior designers, graphic designers, and many more.
AutoCAD is available for both on-premise and the cloud. We can create, edit, and view drawings in the AutoCAD web app through a browser or a mobile app. It includes industry-specific toolsets and improved workflows for building high-quality designs. With this tool, we can create blueprints for buildings, aeronautical designs, logos, maps, and many more.
What are the features of AutoCAD?
Here are the main features of AutoCAD,
We can compare past and present versions of a drawing.
Compare the changes in your drawing from external references.
We can save the drawings on the desktop to AutoCAD web and mobile.
It provides smooth orbit, pan, and zoom features.
We can create drawings anytime, and anywhere like desktop, web, and mobile.
We can view the nearby measurements in a drawing by hovering.
We can share the drawing views to others by publishing them.
It provides a database to store all the manufacturing details like materials required for components, shape, etc.
Advantages of AutoCAD
The following are some of the advantages of AutoCAD.
We have a reusable block library, which makes it easier to create drawings faster.
It has a very interactive user interface.
It is very easy to learn.
It comes with built-in design layouts that contain numerous templates.
When creating a building drawing, we can analyze the strength of the building at the design phase itself.
It saves time and money for a designer.
We can use it in collaboration with other animation tools.
Multiple people can work on a project at the same time.
We can create a 3D virtual object in AutoCAD and directly feed it to the 3D printer to get a 3D object.
We can export the drawings to various preferred formats.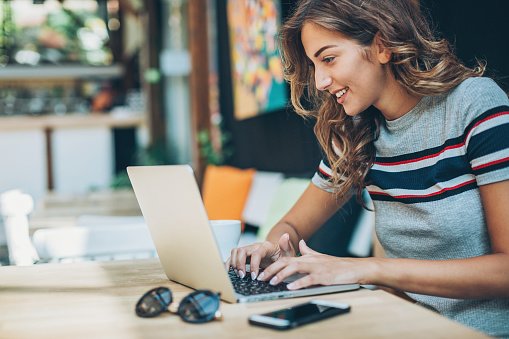 Autocad Training
Master Your Craft
Lifetime LMS & Faculty Access
24/7 online expert support
Real-world & Project Based Learning
AutoCAD installation
Open a browser, go to https://www.autodesk.ca/en and register for an account. Click on the menu on the top right corner and select the 'Students and Educators' option. Click on 'Get free software' and select the 'All products' option. Click on 'Sign in' and log in to your Autodesk Account. Select the latest version, operating system, and language of AutoCAD, and click on 'Install Now'. Make a note of the serial number and product key as they will be required later in the process. Click on 'Download Now'.
Once the installer file download is complete, run it by double-clicking on it. You will get an interface of Autodesk download manager. Select the option 'I Agree' for terms and conditions, and click on 'Install'.  It will show the progress of the installation. Once the installation is complete, it will show a default location for the download files. You can change it if you want. Click on 'ok', and it starts loading. 
Once the download manager is complete, you can see tools and utilities. Select 'Install' for both of them and select the software on the right. You can see the default installation path. You can change it if you want, and click on 'Install'. Once the installation is complete, it will show a summary of all the features. You can see an AutoCAD shortcut added to your home screen.
When you open the application for the first time, it will prompt for the product key. Give the product key that you noted while downloading the software. You're all set to get started with designing.
Setting up a workspace
Open the AutoCAD application and click on 'Start Drawing' to open a new file or project. You can see the DrawSpace in AutoCAD. This is where we can design all our diagrams. Let us first customize your toolbar. Click on the 'Customize Quick Access Toolbar' from the top menu and select 'Workspace'. Click on 'Drafting and Annotation' from the top menu and choose the '3D modeling' option.
To change units in AutoCAD, click on the A icon on the top left corner. Click on 'Drawing Utilities' and select 'Units'. Change the 'Insertion Scale' option to Millimeters and click on 'OK'. In the top right corner of the DrawSpace, you can find a compass. It is set to top-view by default. If you hover over it, you change the view of the diagram or change it to a 3D Cartesian coordinate system. You can click on the faces or edges of the cube to get your desired view.
Drawing a line in workspace
Let us start by drawing a line in 2D sketches. Press F9 on your keyboard to enable the Grid Snap menu. With Snapping settings, we can adjust the grids and accuracy. Adjust your snap spacing for both X and Y spacing and click on 'OK'. Disable Grid snap by pressing F9. 
Type the word 'line' in the command bar present at the bottom menu, and press enter on your keyboard. This will enable the Line command and prompts you to specify the first point. Click somewhere on the DrawSpace or enter the coordinates of X and Y.  You will get the X and Y-axis on the screen. Now hover over the positive side of the X-Axis. You can see the polar coordinates, give 20 for the length option. It will then prompt to specify the next point. Select a random point in the DrawSpace or set the angular input. You can see a line in your DrawSpace. Press escape to end the line command. You can continue by drawing any shapes in your DrawSpace.
Drawing tools in AutoCAD
AutoCAD offers a lot of drawing tools to make designing easy. You can find all the drawing tools in the upper toolbar. 
You can find basic shapes like rectangle, circle, square, etc. by typing them in the command bar. You can specify the points or radius based on the shape that you select.
Double-click on a sketch to view the properties of it.
We can create curved lines using the Spline command.
We can remove the extra lines up to an intersection by using the trim command.
We can use the mirror command to mirror an entire sketch or part of a sketch. It will come in handy while drawing symmetrical sketches. We can just draw half of the sketch and mirror it to make a full sketch.
Comparison between AutoCAD and Solidworks
Both AutoCAD and Solidworks are CAD tools but have different applications.
AutoCAD has a wide range of 2D drawing capabilities. Solidworks has limited 2D drawing functionalities.
AutoCAD is primarily used for 2D designs, and Solidworks is primarily used for 3D designs.
AutoCAD is non-parametric, and Solidworks is parametric.
AutoCAD is mostly used in the electrical and architecture industries. Solidworks is mostly used in the automotive, aerospace, and BIM industries.
AutoCAD does not include standard mechanical components. Solidworks include standard mechanical components.
AutoCAD is available for both Windows and Mac. But Solidworks is only available for windows.
Solidworks does not provide free licenses for students. AutoCAD provides free licenses for students.
Solidworks comes with a range of simulation packages. AutoCAD does not have any simulation tools.
Conclusion
AutoCAD was the first CAD tool to run on personal computers. Before AutoCAD, people used to do their work on the drawing board. Now AutoCAD became the top CAD tool in the market. With AutoCAD, we can design anything and everything. More than one million companies are using AutoDesk. Some of those companies are BTD Manufacturing, Olsson Associates, Mountain Productions, Brazilian Army, etc.