Asana vs Jira - Table of Content
What is Asana?
Asana was founded in 2008 by Justin Rosenstein and Dustin Moskovitz from Google, and Facebook respectively. The main objective of Asana is to simplify project management. It helps in organizing, tracking and managing projects. The tool allows users in creating projects, assigning work, and also communicating with the team members. The work can be organized in multiple ways such as lists, charts, calendars, and boards. With Asana over 200 integrations are possible with tools such as Slack, Dropbox, Miro, Zoom, and others.
Asana runs on cloud-based technology. It provides users with reliable and faster solutions. It has free and paid versions and can be easily accessed from a smartphone application or a web browser.
Why Asana?
Asana is one of the most preferred project management software because of its simplicity, ease to use, and also kanban-style UI ( User Interface). You should consider Asana for the following reasons mentioned below
The users can not only track the progress, and identify the blockers but also collaborate on multiple projects across the company.
The teams can collaborate from different locations and manage work and simultaneously get clarity on the task.
The mobile and web application of Asana helps you to be updated, organized, and meet deadlines.
With the help of kanban boards, the users can visualize the progress of all the projects and monitor the tasks.
Users can manage agile management projects with the help of Asana. They can plan sprints, track independent tasks of individuals, accomplish successful launches, and Integrate with tools and others.
Asana facilitates easy management of various programs and projects, keeping all the details of the project in one place, Building, modifying, and maintaining the plans, collaboration is also easy and very effective.
What is Jira?
The purpose of Jira software is to help teams of different types to manage work. It was designed as a tool to track issues and bugs eventually it turned out to be one of the preferred choices for project management among developers across the globe. The features of Jira have a primary role in the software development model of agile. Also, it supports the users with constant product releases and provides spontaneous customer communication. Jira focuses on the development of agile, thereby making it ideal for smaller teams who want an advanced project management tool for managing their software development work.
Why Jira?
Jira is also one of the preferred choices because of the following reasons
Track, Plan and Work quickly: Jira helps to monitor, organize and also prioritize the bugs. A project is divided into various issues. Issues can be of many types like bugs, documentation tasks, improvement, new features, and others. Jira is the best choice for handling all such issues. It not only tracks but also helps users maintain the technical documentation.
Primary source: Jira is the main source of all the information for the following software releases. With the help of the software the entire team can plan together the list of new features to be added and bugs that need to be fixed in the succeeding releases.
Monitor the documentation: Jira helps in organizing the documentation task, By using the component function you can group various tasks and create documentation of your own. In this way, structured documentation can be created. The Pie chart macro feature of Jira helps to track the open task, resolved tasks, and closed tasks. It also helps to meet deadlines, the user can configure the tool for notifications. The tool also has the feature of tempo timesheets that measure the time spent on documentation.
Facilitates feedback: The user can connect the issues in a few clicks with the confluence pages. If the user wants to update anything then the issue can be created directly using the confluence page.
Become a master of Jira by going through this HKR Jira Training !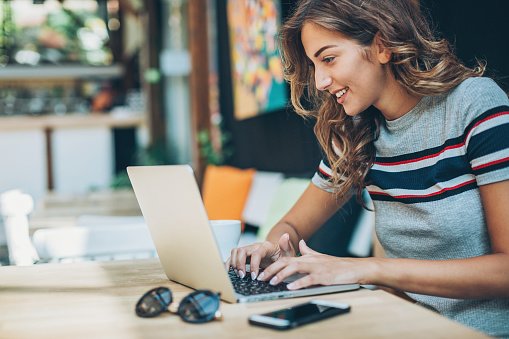 Jira Training Certification
Master Your Craft
Lifetime LMS & Faculty Access
24/7 online expert support
Real-world & Project Based Learning
Difference between Jira and Asana
Definition
Jira: Jira is one of the best project management tools that help organizations manage sizable teams.
Asana: Asana is one of the best project management software used for arranging and controlling teams and other procedures.
Usage
Jira: It is mainly used for producing items that are high quality efficiently and effectively.
Asana: It is simple and easy to use. It provides a streamlined UI ( user interface), a mobile application, an online application, and also an Android application from the Google play store.
Price
Jira: It is based on the organization's user base.
Asana: It offers users two options one is free and the other has a cap on the user's number which is billed monthly.
Platform
Jira: It helps users to create any software program or product
Asana: It renders support to all the projects, predominantly the smaller and also medium-sized projects.
Project Size
Jira: It is ideally suitable for large teams and also projects of any size.
Asana: It is suitable for more for medium-sized projects
Managing
Jira: Both Product Configuration and project determine the management in Jira.
Asana: It provides users with a dashboard that is simpler and easy to track & administer.
Flexibility
Jira: The approach applied in the project will help to determine the flexibility.
Asana: Third-party technologies can be adapted for integration.
Want to know more about Jira, visit here Jira Tutorial !
Comparing Asana vs Jira
1. Features
The usage of Asana is ideal for general work of project management. It offers various features such as production status, tools for greetings schedules, project templates, and others.
Jira should be used by developers. It has a friendly, intuitive user interface making it worthy for users who are not technical also. It has multiple features such as tracking bug functionalities, and also agile tools like agile reports and scrum boards.
Asana and Jira both provide users with multiple features to simply project management however Asana has an edge over the Jira tool because of the high number of utilities.
2. Pricing
Asana renders services via four plans i.e. Free (no cost), premium, business, and the last enterprise. These services vary from the price range of $10.99 to $24.99 monthly. The enterprise plan can be customized as per the needs and the price depends on the services chosen.
Jira also provides similar services at lower prices compared to Asana. The price varies in the range of $7 to $14 monthly. Another advantage of using Jira is that for up to 10 users the key features can be utilized unlimitedly at no cost.
Hence in comparison, Jira is cheaper, but Asana's features are worth the price.
3. Security and privacy
Asana has all the security certificates and also provides its users with an encryption facility of the data along with two-factor authentication.
Whereas, Jira also has the certificates to import and export the data. It provides users with verification services via mobile phone. Alike Asana Jira also offers two-factor authentication.
Jira and Asana both use Amazon Web Service popularly known as AWS as their data host. Therefore the data is completely secured on both platforms.
4. Integrations
Asana can be integrated with tools like Slack, Adobe, Salesforce, and others. Over 160 integrations are possible using Asana. The user can also customize scripts for linking Asana with additional tools.
Jira is also flexible like Asana in terms of integration. It facilitates over 250 integrations and additions.
Therefore Jira is better as compared to Asana concerning integrations.
5. User-friendliness
Even though Asana is easy and simple to use but users find Jira more convenient. The only reason for it is the quickstart bar. However more solutions for project management should be included in it.
The quickstart bar refers to the bar on the screen that allows users to select from the different options such as pop-ups on screen, reading documents, watching videos, or doing all three activities, It takes through all the fundamental activities. On the other hand, Asana only provides users with pop-up advertisements. They are free to study from the extensive knowledge base. Most of the time pop-ups are effective but sometimes the advice is random.
6. Customer Service
Asana offers users customer support via ticket-based structures for minor errors. It also provides support to the customers in documentation form.
Jira also provides users with customer support but only via structures that are ticket-based and this facility is available only to customers who opt for paid plans.
Thus both Asana and Jira provide their users with alike services in terms of customer support.
Features of Asana
Following mentioned features have made Asana one of the choices in the market as a project management tool
Customized Dashboards: To track all the project's progress individually, the users can customize the dashboards as per the requirements.
Unique Views: The tool provides users with a priority list that includes automatic notifications. It also allows them to use filters during browsing.
Security: To safeguard the confidentiality of the meetings and projects the tool adheres to highly secured protocols.
Features of Jira
Following are Jira's features that make it a preferred choice by many
The central application of Jira is Agile and provides the users with a seamless utilization of the entire features of both the scrum and Kanban board.
The users can track any ongoing project irrespective of the stages.
Apart from desktop systems and on-premise the tool renders support in multiple locations.
Top 50 frequently asked Jira Interview Questions !
Asana Pros and Cons
Pro's
Asana has a user-friendly interface that provides an excellent user experience.
The integration capabilities of Asana are the best to solve all the issues of the program.
Asana is highly focused on collaborations.
The users can easily, efficiently and in an organized manner manage the task.
Con's
Although the tool has task management capabilities it lacks the ways and means to track time.
Even if Asana is simple and easy to use, it requires experience.
Many a time task becomes overwhelming for the users due to their various features.
A task can be allocated to only a single user.
Jira Pros and Cons
Pro's
Jira helps its users to chart the big picture, associate the project goals, and communicate the plans with the team.
The tool can create vital reports for various sprints such as burndown charts, sprint velocity, and others by offering only one view for all the user stories.
Various software that third-party can be integrated with Jira.
Helps users to customize and create any issue.
Con's
Users prefer both the web version and the mobile application and the mobile application of Jira could be better.
Users who integrate or migrate via ALM (Application Lifecycle Management) systems have difficulty using Jira.
The graphical reports in Jira cannot be downloaded as images.
The default size of the file is only 10 MB.
Get Ahead in Agile Project Management with Jira training in Hyderabad!
Alternatives for Asana and Jira
Following are the alternatives to Asana and Jira
Trello: Trello is yet another popular tool for project management. Organizations that want to have a basic tool and also prefer the kanban approach to visualization would appreciate the simplicity of Trello. It is easy to use, has decent pricing, and also makes it simple to track the task for everyone including beginners and veterans
Clickup: It is another best alternative to Asana. It is a cloud-based tool for work management that has gained popularity very recently because of its rich features and multiple integrations offered.
Kanbanize: kanbanize is one of the most popular alternatives of Jira and a management tool for agile projects. It helps companies in organizing and manage the work efficiently. It permits users to design their boards. It also provides KPI monitoring, filters, kanban boards that can be customized, and others for easy visualization of work.
Monday: It is a cloud-based, powerful and customizable alternative to Jira. The platform can be used for team management, task management, management of business processes, and project management. It helps in creating and organizing projects quickly.
Conclusion
Hope you have understood both Asana and Jira tools along with their features, advantages, and disadvantages. Both are different and the use of anyone has its own merits and demerits. The selection of one will entirely depend on your requirements. The demand for Asana and Jira is rapidly increasing and so is the requirement for a skilled workforce! Explore all the career opportunities of both technologies by visiting the HKR training center. If you have queries about the technology please comment in the section below.
Related Articles: