What is Ansible
Ansible is an IT software solution that is open-source and does not depend on the model of client-server. It is claimed to be the only automation tool (engine) that facilitates automation of the entire application cycle and delivers a continuous pipeline. Ansible makes production simple by increasing the speed by converting the difficult and time-consuming process to repeatable playbooks. It requires a Unix or Linux host as it controls the machine. It runs on many cloud platforms such as Atomic, AWS, Clouscale, Docker, and others.
Become a Ansible Certified professional by learning this HKR Ansible Training !
What is Kubernetes
Kubernetes is a CaaS(Container as a Service) project by Google. It is also an open-source, portable, and extensible platform to manage containerized workloads. It automates the container management's operational tasks. The user can deploy, scale, monitor, and also roll out any changes in the application, making it easier to manage all the applications. Kubernetes popularly known as K8 orchestrates applications that are containerized to run on hosts.
Ansible vs Kubernetes
Ansible and Kubernetes both are DevOps tools. Ansible is responsible for deploying changes to the host, while Kubernetes helps to manage the containers. Ansible configures systems and also organises complex functions of IT such as continuous deployment and rolling the updates while Kubernetes orchestrates the Docker containers.
Cloud server management is only possible with Ansible and not Kubernetes. Ansible cannot scale the development whereas with Kubernetes it is possible.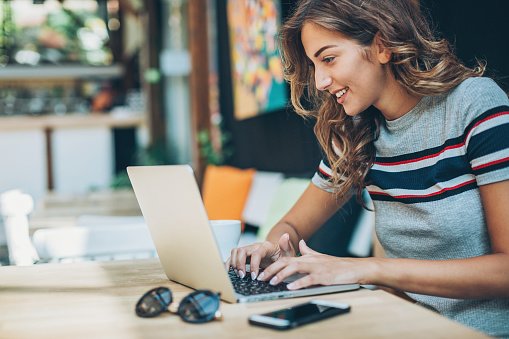 Ansible Training
Master Your Craft
Lifetime LMS & Faculty Access
24/7 online expert support
Real-world & Project Based Learning
Features Of Ansible & Kubernetes
Ansible
Flexibility : Ansible has more than 100 modules, therefore it is very easy & simple to customise the tool to fit the user's needs. The user can orchestrate the whole application environment irrespective of the place of deployment.
Zero Cost : The user does not have to bear any charges as it is a free open-source solution.
Simplicity : To use Ansible's playbooks the user does not require coding skills. It's very easy to set up. All you need is to run one shell script and you can go with it.
Easy to use Playbooks : The user can easily edit and read the playbooks since most of them are in YAML format.
Efficiency : No additional software is required for Ansible. Therefore you can dedicate the resources to other applications.
Agentless Installation : Ansible can be set up within a couple of minutes by using OpenSSH. There is no need to set up remote servers or any agents.
Kubernetes
Flexibility : Kubernetes, is a tool that is cloud-based as well as open-source. It is portable. It also offers numerous environment flexibility i.e the user can run it on hybrid clouds, public clouds, and also on premise servers.
Zero cost : The user does not have to shell any cost as it is available freely.
Process Automation : Since Kubernetes help is managing the containers. Its automation tools help in deciding the server that will host any given containers from the set of containers.
Self Monitoring : One of the primary features of Kubernetes is self-monitoring. It stays vigilant. It maintains the health of the container by keeping a check on the servers.
Storage orchestration : Many storage systems can be integrated with Kubernetes. For instance, the user can also combine with an AWS Elastic file system.
Want to know more about UiPath,visit here Ansible Tutorial !
Pros & Cons
Ansible
Pros
Simple : Ansible is simple, as the user can set it up and also learn features that are comprehensive and very well organised in the documentation. The errors can be troubleshooted easily as it runs all the tasks sequentially and also stops upon facing an issue.
Agentless : Ansible does not need help from any server agents, even remotely also to improve performance and security. As the Paramiko module or SSH performs communication with regard to the nods management.
Easy to learn : Since Ansible is a well-documented tool, you can easily learn from the document itself and the features and use it.
Flexible : Various modules permit easy customization of Ansible.
Capable and efficient : Ansible is both capable and efficient as it can handle complex problems.
Cons
Stateless : Ansible does not keep a track of the dependencies like Terraform or Puppet. It may be a problem in places where the changes in the environment are frequent.
Doesn't run on Windows : Ansible provides poor support for Windows. Currently, the user can run the Ansible tool on windows but control of host Linux machines is still required.
Hard to Install : To install a machine the user would require two machines one is a server and the second is a Node. The first one will act as a managed node and the second one as a controller node. The user will then have to follow a long to-do list to get it installed. Hence Ansible is very lengthy and tedious to install.
Backward : Ansible has a smaller community of users as compared to its competitor since it is a new concept in the market.
Kubernetes
Pros
Simple : Kubernetes is an open-source platform that makes it easy and simple to manage containerized services and workloads.
Declarative Configuration : Users can decide the state of the application and then make sure that it is maintained. This approach will help the user to make fewer errors as compared to the imperative configuration.
More moving parts to secure : Kubernetes provide security as containers are not updated or patched instead they are replaced wholly with the new version.
Self-healing : The process to monitor replicates and introduce fresh ones is automated in Kubernetes.
Cons
Poor workflow for development : Setting up the Kubernetes work environment is a critical task. The user will have to decide the type of work environment to be used. Whether he should use the cloud environment or work with the Kubernetes environment that is local for the development.
Additional Technology Overhead : To make the best use of Kubernetes the user will have to make use of various tools. Hence there is an additional cost to leverage the Kubernetes tool.
Steep learning curve : It is a complex system that requires a user to know many technologies.
Complexity : Though applications with many, distributed users benefit from Kubernetes. Using Kubernetes for simple deployments will result in a loss of productive
Transition to Kubernetes can be difficult : Since Kubernetes is complex in nature it requires trained personnel and also workflow adjustment.
Top 30 frequently asked Ansible Interview Questions !
Conclusion
Kubernetes and Ansible both are simple and easy to use. Both tools help in application deployment. They cannot be compared as each has its purpose but they complement each other. Ansible is more suited for smaller projects where flexibility and automation play a huge role over complexity and scalability and vice versa for Kubernetes. Hope the article has helped you with a comprehensive introduction to both the tools. You are free to post comments in the section below for any queries.
Related Article :