What is Ansible?
Ansible is a popular product from Red Hat and an open-source, lightweight DevOps tool with multiple features. It is a powerful tool that automates the development of target areas and the further deployment of applications. Also, Ansible is an IaaS tool that controls multiple IT resources, and Ansible Playbooks play a significant role here. Moreover, Ansible is generally used to automate the configuration and deployment of apps, provisioning and managing them. Further, the Ansible tool makes it easier to deal with DevOps practices and minimizes IT environment issues. Hence, automation makes the deployments faster and free from human errors and further issues.
What is Jenkins?
Jenkins is another popular automation tool with open-source availability. It has gained popularity within the DevOps community and helps develop, test, and continue integration (CI) processes. Jenkins is a Java-based tool which runs on multiple OS, which consists of JRE (Java Runtime Environment). Further, Jenkins can manage multiple activities such as building, testing, deploying, staging, packaging, and other essential activities. Also, it helps to integrate the whole app development life-cycle. Moreover, having a large set of plugins, Jenkins easily integrates with multiple software solutions. Further, it helps simplify CI/CD pipelines and allows continuous testing to find bugs early in development.
What is Ansible Tower?
Ansible Tower refers to the visual dashboard or user interface of Ansible. It is a Red Hat product and helps to manage the IT infrastructure centrally. Further, Ansible Tower offers multiple features such as an RBAC control system, real-time updates on job status, integrated notifications, scalability, etc. Also, it provides easy tracking and management of inventory. Ansible Tower allows companies and their teams to work and scale faster and more effectively. Moreover, Ansible Tower works agentless, so it doesn't need additional software installation. Furthermore, Ansible Tower needs atleast a node and a host, allowing users to use RESTful API or a graphical UI to connect with this platform.
Get ahead in your career by learning Ansible Course through hkrtrainings Ansible Online Training!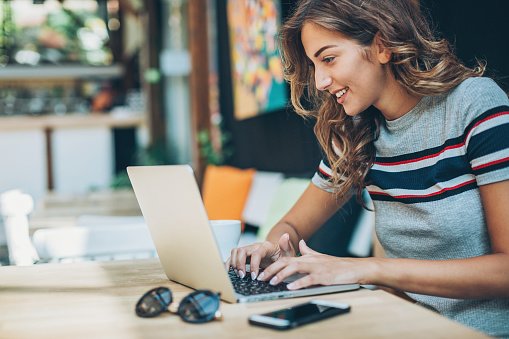 Ansible Training
Master Your Craft
Lifetime LMS & Faculty Access
24/7 online expert support
Real-world & Project Based Learning
Compare Between Ansible and Jenkins
Let us understand the key points between the tools; Ansible and Jenkins.
1) Purpose
Ansible is a popular valuable tool for configuration management, automating frameworks, and deployment and management of apps. The primary purpose of Jenkins as a popular DevOps tool is to build, test, and release processes through automation.
2) UI Availability
Ansible has a robust UI, Ansible Tower, that helps to manage and scale Ansible environments. On the other hand, Jenkins offers a web-based user interface (UI) that provides a wide range of highly customizable services.
3) Supported OS
Ansible supports operating systems like Ubuntu, macOS, Windows, and Linux. For using Windows OS, you may need to install PowerShell. On the other hand, Jenkins also supports macOS, Windows, Linux, and other OS.
4) Built on
Jenkins is a Java-based tool, whereas Ansible is built using YAML langauge, which is human-readable.
5) Contributors
Ansible tool is a product of RedHat and also contributed by a large open-source community. On the other hand, multiple contributors to Jenkins exist, such as the open-source community, CloudBees, Red Hat, Github, and others.
6) Languages they support
Jenkins deals with multiple coding languages such as Java, Groovy, Ruby, Go, JavaScript, etc. On the other hand, the Ansible automation platform supports Python, Jinja2, etc.; for writing Ansible playbooks, it uses the YAML language.
7) Learning Curve
Ansible has an easy learning curve, offering an easy configuration with simple syntax. On the other hand, Jenkins has a complex UI that needs much more setup but offers multiple intuitive features, plugins, etc.
8) Deployment Environments
Ansible is generally used for automating deployments and managing cloud-based apps and frameworks. Besides this, Jenkins helps automate multiple apps' build and deployment processes. It can execute them in both cloud and on-premises.
9) Scope of use
Ansible is a widely used DevOps automation tool, especially in large-scale companies. On the other hand, Jenkins is a tool suitable for all types of businesses, whether small, medium, or large.
10) Configuration
It is easy to manage, set up, and configure the Ansible tool with an easy deployment process. It is an agentless platform, so it doesn't need any extra software. On the contrary, Jenkins is also one of the DevOps tools to easily install, set up, configure, deploy, and manage. Due to complexity, it takes a long setup time compared to Ansible.
11) Interface
Ansible offers a CLI interface to manage inventory and execute various tasks. It also has a web-based interface, Ansible Tower, that helps to manage and scale environments in Ansible. On the other hand, Jenkins offers a web-based interface that helps to build, configure and manage multiple tasks. Further, its interface is easily customized and offers various integration choices with multiple tools.
12) Application weight
Jenkins is a heavy-weight app, and on the other hand, Ansible is a lightweight app.
13) Suitable for containerization?
Yes, both Ansible and Jenkins are the best suitable tools for containerization.
14) Installation
Jenkins is an easy-to-setup tool with easy management. But Ansible Tower is a little more complex to install than Ansible.
15) Plugin support
Compared to Ansible, Jenkins has a vast support of plugins which can integrate multiple tools. Ansible also contains a sufficient number of plugins.
16) License
Jenkins uses MIT License as its primary license, whereas Ansible has an Ansible Tower license.
How can you Integrate Ansible with Jenkins?
The following are multiple steps that define the integration of Ansible with Jenkins. Here, we are using the most famous Apache Tomcat.
Develop a Jenkins task, then start configuring the SCM repo through the code of GitHub.
Now, set up the structure.
Within the Jenkins work area, create a directory of roles.
Use the following command to set up the Tomcat part inside the Jenkins work area:-
$ sudo ansible-galaxy init tomcat – offline
Then, set up the after-build phase of Jenkins for running the Ansible Playbooks. It allows you to save the task and use the file "site.yml."
Restart the build task and install the Tomcat URL to check the application's order.
We have the perfect professional Ansible Tutorial for you. Enroll now!
Features of Ansible
In this Ansible vs Jenkins contrast, let us know the most essential and powerful features of the Ansible tool:
Configuration Management
Ansible is simple, reliable, and easy to configure and set up. Moreover, the Ansible setup contains very simple data descriptions, easily decoded by devices and human beings.
Orchestration
You must handle many front-end tools and resources during the app creation, including storage, databases, networks, etc. However, it uses provisioning, workflow automations, and other tasks to optimize correlation jobs.
Application Deployment
Ansible allows developers to quickly deploy multi-level apps without needing custom code to automate the systems.
IaaS
Ansible offers IaaS, which helps you manage your IT infrastructure by creating codes. To manage multiple IT resources, Ansible Playbooks play a crucial role.
Agentless
Ansible has an agentless architecture system that doesn't require additional security features on client devices. Thus, Ansible uses SSH instead of Agent, which means Secure Socket Shell.
Compliance and Security
Ansible allows us to implement security features and policies across the website, including app deployment and automation services. By configuring the Ansible security control, we can avoid the manual monitoring of system security compliance.
Features of Jenkins
The following are the various features of Jenkins under the comparison of Ansible vs Jenkins:
Easy to install and configure
Jenkins is a popular Java-based tool with platform-independence features which is easy to install, set up, and configure. For this, it uses a web-based interface.
Plugins
Jenkins offers multiple plugins that can be easily integrated with other tools within the CI/CD process.
Extensible
Having a vast resource of plugins, Jenkins is easily extensible, which provides multiple opportunities to developers.
Easy Distribution
Through multiple systems and machines, Jenkins efficiently distributes tasks. This results in faster app development, testing, and deployment of various platforms.
CI/CD Deployment
Jenkins makes deploying apps through highly useful CI/CD pipelines simpler, which allies the seamless deployment of apps. Also, they help to find the errors and bugs in the system in the early processes.
Ansible Advantages and Disadvantages
Let us discuss the various advantages and disadvantages of Ansible:
Advantages
Ansible is an open-source tool that simplifies the process of setup.
Robust tool for automating complex IT tasks and workflows.
The primary benefit is its agentless architecture and flexibility to customize.
It avoids repetitive tasks and helps quickly create, manage, and deploy apps.
It eliminates using any security features on client systems as it is agentless.
Disadvantages
The major drawback is its limited support for Windows. For this, it needs PowerShell.
It is not suitable for large-scale inventory processing.
Sometimes it becomes difficult to work with the SSH feature it has.
Jenkins Advantages and Disadvantages
Let us know the various advantages and disadvantages of the Jenkins tool.
Advantages
Jenkins is a free-to-use platform with easy installation, configuration, changes, and extensibility.
It supports multiple OS and availability to use on all platforms.
It also supports integration with other tools through automation without any issues.
Many issues are easily identified and resolved at the earliest using Jenkins.
Building, deploying, and automating is more accessible with Jenkins having multiple plugins.
Disadvantages
Its user interface could be more challenging to use.
Dealing with complex projects becomes difficult with Jenkins.
Sometimes it takes work to update the plugins.
Which one will you prefer, Ansible or Jenkins?
In this Ansible vs Jenkins comparison, both are popular DevOps tools with multiple advantages, features, and drawbacks. Jenkins is the most preferred tool for CI/CD processes. It supports various services, such as testing frameworks and plugins for development, testing, and deploying platform updates.
On the other hand, Ansible is a perfect tool for automating complex tasks, like infrastructure and app deployment processes. It also supports orchestration, provisioning, and configuration management of an application. However, both tools are helpful for large-scale testing and deployment purposes. But choosing the right tool between Ansible and Jenkins is a difficult task. Both offer multiple benefits to users and developers. But it is suggestible to choose the best tool based on your project and budget needs.
Click here to get latest Ansible Interview Questions and Answers for 2022!
Conclusion:
Hence, in the Ansible vs Jenkins comparison, you have gone through the two powerful DevOps tools, Jenkins and Ansible. I hope you got the basic idea of how these tools are helpful in real time for developers. Using them, developers perform multiple tasks much more quickly. So, keep learning and stay tuned in this space for more updates.
Related Articles: