Alteryx data analytics - Table of Content
Introduction to the Alteryx data analytics
Alteryx is one of the popular self-service data Analytical tools. This helps the business users to build their data workflows quickly and faster preparation of data blending without any programming skills. We can perform many tasks using Alteryx such as drag, a drop of workflow, and cleaning of data. These tasks enable business users to produce the data output quickly and effectively by analyzing the data input. Alteryx is an American computer software company based in California with a development center in Broomfield, Colorado. These company products are mainly used for data science and Analytic purposes.
Why Alteryx data analytics?
This Alteryx is a quick implementation and end-to-end analytical method used in an organization. This enables data scientists and analytics to solve business-related problems faster than ever. Alteryx is available with an intuitive user interface. These analytics perform data extraction, transformation, and loading popularly known as the ETL tool. This Alteryx method is used with multiple data and performs analytics, prediction, and data statistical.
There are 4 major steps in the Alteryx method:
1) Input data: Input data may be connected to files or databases.
2) Data preparation and data blending: Once data comes to Alteryx, it prepares the data and blends them for further process. This can be done faster than the traditional one.
3) Analytics.: It's not possible to analyze a large amount of data in an organization to grow their business. To overcome this problem, three types of Analytics can be performed,
Ø Predictive
Ø Spatial
Ø Visualization.
4) Publish: After performing all these tasks, data is now ready to publish.
Become a master of Alteryx Tools by going through this HKR Alteryx Certification Training!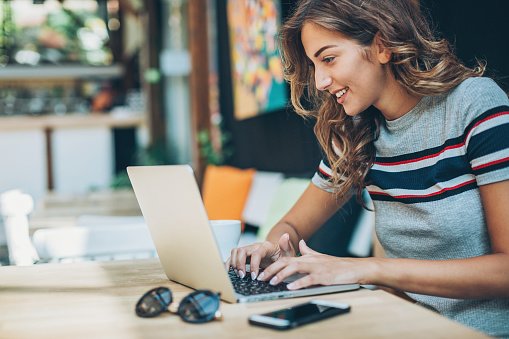 Alteryx Training
Master Your Craft
Lifetime LMS & Faculty Access
24/7 online expert support
Real-world & Project Based Learning
Alteryx data analytic methods:
There are mainly four methods used in the Alteryx methods:
1) Alteryx Designer:
This part of Alteryx performs different tasks in the data analytical process such as data combining, blending of data, analytics, and preparing data using an intuitive user interface. Using this highly advanced platform, helps data analysts to perform all the valuable operations on your business data without any complexity. This also provides the facility to share the result with others.
2) Alteryx server:
This is available with the tagline, "Analytics at scale". Alteryx server consists of macros and Interfaces like API, so by which you can perform integration of different Alteryx Analytical processes into the rest of internal and external operations. Simply, we can say that it helps users to be informed and make data-driven decisions.
3) Alteryx Connect:
Alteryx connect can be called a data exploration collaborative platform, because it allows data users to create a catalog of your total data assets available in the data analytical results. With this technique, you can combine the same available information by the other organizations or similar data analysts. But the problem with this is, you need to spend extra time searching the information than performing on the data analytical part.
4) Alteryx Gallery:
Alteryx Gallery is a cloud-based application platform. We can call it a self-hosted platform. This method performs major tasks such as data execution, publishing, and sharing workflows with others. In this method, users can easily sign up here to connect or share their macros, applications, and workflows. More importantly, you can host your server infrastructural process with the help of the Alteryx private Gallery.
If you want to Explore more about Alteryx? then read our updated article - Alteryx tutorial
Data analytics framework in Alteryx:
The Alteryx Framework is available in the form of tools or windows, which helps users to perform data analytical operations without facing any trouble. The user interfaces (UI) or graphical user interfaces (GUI) of Alteryx are made up of 6 major components.
Now let me explain the Alteryx framework components.
Tool Palette:
Tool Palette is one such place, where users can find all the tools with the nametag and respective images to identify them. Simply you can select any tool and drag them into the workflow canvas and choose insert as shown in the above diagram. Another method to perform this is to select any tool by right-clicking on the workflow canvas and choosing insert.
Overview Window:
The overview window provides a scaled-down image format to represent your whole project. Sometimes you have to work on a complex project and your project needs multiple pages. This overview window allows you to get a simplified view and makes it workable. In the above diagram, you can see the clear box that showcases the workflow canvas, and the gray shaded area showcases the work. This Alteryx component helps you to get an entire project work on a single screen.
Workflow Window:
This represents the area where your entire project or work is done or you can call it a workflow. Both these areas and workflow are called Workflow in Alteryx. The workflow window is nothing but sort of a workspace file, where the user can perform different operations. This component helps you to share your workflow with others via email or shared drive. You can also edit an already existing workflow and swap its data is an easier way than creating a new workflow.
Properties Workflow:
In this properties' workflow, Alteryx dynamically adapts the selections of the workflow. You can provide options relevant to the workflow or tools available in it. Changes are also allowed in the workflow window or any available tools/features by using this properties window.
Output Window:
This output window shows the output of your workflow along with the log status of the entire data analysis process. This Output window helps users to know the project output and performance of projects such as when started working and when they ended. You can see this information in your workflow output window. One more thing, you can select any text or tool in the output window and it will automatically take you in the workflow.
Interface Designer:
This Interface designer helps you to customize the macros or interface applications (API). The users can be able to perform tasks such as reordering the interface actions and questioning on testing values it may be adding content and cosmetic elements. It is one of the simplest components that helps users in creating self-designed UI.
Important data analytics tools used:
Alteryx has come with a large number of advanced tools, which can enable users to cleanse, blend, and analyze the data types along with already existing traditional ones.
Let me explain them briefly one by one:
In/Out tool
To execute all the input and output operational data in a workflow. There are a total of 9 in/out tools available.
Preparation tool -> This preparation tool helps in preparing data for analysis. There are a total of 14 preparation tools available for example sample, select, sort, filter, etc.
Join tool
Join tools are used for combining two or more data streams. There are a total of seven join tools are available such as match, join multiple, make group and union, etc.
Parse tool
The parse tools are used in separating data values in a table schema. It contains 4 tools including date, time, XML tool, regular expression, and column text.
Transform tool
This tool helps in summarizing data. There are 7 total tools available such as transpose, summarize and count records, etc
Reporting tool
Data organization and presentation come under this category. There are 12 reporting tools are available including layout, charting, email, etc.
Documentation tool
This tool helps in improvising tool organization and annotation. Tools like explorer box, text comment, and tool container come under this category.
Extract tool
This erase helps to extract a large amount of data in the analysis operation.
Social media tool
This tool helps in performing operations in extracting on the social media platform.
Predictive tool
This tool helps in forming groups and clusters of the desired amount of data. Tools include important features like cluster, nearest neighbors value finding and finding components value, etc.
Connectors/ connectivity tool
This tool helps to push or retrieve data to the internet/intranet or cloud infrastructure.
Loading tool
this loading tool helps to load a large amount of data from different sources.
Address tool
This tool helps in standardizing email lists and geocode to the 9-digit zip code level.
Calgary tool
It is counts the data retrieval engine, performs the large-scale analysis.
Developer tool
This tool helps to create macros and analytic applications. Examples of API output, Blob input, and Blob convert.
Final take:
Alteryx data analytics is one of the most popular data analytical tools which allows users to import data from multiple sources, blend them, cleanse them, and transform them. This Alteryx is available with many advanced features like tools, filters, joins, and frameworks. One of the important tools which make Alteryx so different from other platforms is the ETL tool. Most business users, data analysts, and data scientists prefer to use this platform because of its easy-to-use features. We hope that This article may have helped some of you to know the basic details about Alteryx.
Related Articles :