Top Agile Project Management tools - Table of Content
Agile project development improves the quality of the products. It provides transparency to the customer and the development team with the help of sprints. The team gets customer feedback continuously, and they can produce results in iterative life cycles. To help run a project successfully with agile methodology, we need to use an agile project management tool. There are a lot of agile tools available in the market right now. Don't know which agile project management tool to use? We are here to help you with that. In this post, we will give a brief explanation of the top 10 agile project management tools that help manage your projects in a lean way. Here are the top 10 tools that made our list.
Monday.com
MeisterTask
Pivotal Tracker
Active Collab
VersionOne
Jira
Github Project Management
Planview LeanKit
Planbox
Axosoft
Monday.com
It simplifies the project management process by enabling us to manage a project from start to finish carefully. We can plan, track, and deliver the project team's work easily. It shows the tasks, team progress, blockers, etc., in an eye-pleasing visual representation. It provides several custom templates that we can use to start the project management instantly. We can even create our custom visual dashboards.
Become an Agile Certified professional by learning Agile Training from hkrtrainings!

Features
Tasks can be managed through workflow management.
We can share and manage documents across the cross-functional teams.
Tasks, blockers, progress, etc can be viewed through the activity dashboard.
Any change in tasks or new assignments will be automatically informed to stakeholders with email notifications.
It offers reporting and statistics capability where the progress of the tasks will be displayed visually.
It offers integration with several third-party tools.
It provides a drag & drop Interface where users can drag the activities that they need and add them to the board.
Pros
It can integrate seamlessly with box, Zoom, Slack, Zendesk, Salesforce, Outlook, Jira, and many more.
It provides automation of repetitive work.
The data on monday.com can be viewed and easily understandable through graphs, maps, calendars, Kanban, timeline, and more.
It provides an easily configurable structure that meets the needs of any team.
Cons
It might not be robust enough for a large organization.
It does not have the capability of tagging users.
We can't create sub-tasks under a project.
There is not enough customization for notifications.
MeisterTask
It is an intuitive and flexible kanban tool. The project boards in this tool can adapt to any team's workflow. The project team can collaborate on a simple platform where they can easily track the time and progress of their tasks. It can visualize all the task-related processes on the dashboard through statistics and reports.
Features
It offers kanban project boards.
We can add documents as attachments to tasks.
MeisterTask also provides task management mobile apps in Android and iOS with offline functionality.
It can automate recurring tasks like notifying stakeholders when a task is marked complete, adding predefined checklists, etc.
It offers filtering by tag, assignee, due date, status, etc.
It offers a built-in time tracker to track the time spent on each task.
Pros
MeisterTask provides roles and permissions management through which the project owner can control who can see what data.
It can integrate with tools like Zendesk, Microsoft Teams, GitHub, Slack, and many more.
It offers predefined workflows to work efficiently. Users can also create custom kanban workflows.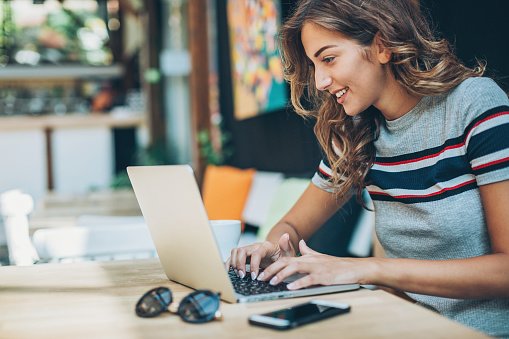 Agile Online Training
Master Your Craft
Lifetime LMS & Faculty Access
24/7 online expert support
Real-world & Project Based Learning
Cons
Detailed task definitions are difficult to implement.
It does not have analytics capability for team performance.
The reporting capabilities provided are very limited.
It does not have a calendar view.
Related Article: Agile Scrum Methodologies
Pivotal Tracker
Pivotal Tracker is a simple kanban styled agile project management tool. It lists all the tasks as stories. The team members can rank the complexity of a story with points. It helps in tracking project tasks, track velocity, and also predicts velocity for the future.
Features
We can track the tasks and prioritize them.
Based on the team's performance, predictions will be made automatically on milestone completion dates.
If you are handling multiple projects, Pivotal Tracker makes it easy to manage multiple workspaces.
You can view projects side-by-side and move stories from one project to another.
It offers 140+ pre-built integrations with well-documented APIs, which makes it easy to integrate into any application.
Pros
It provides quick snapshots of the overall health of a project through a birds-eye-view. You can then drill-down to get a closer look at the project health with epics, releases, iterations, etc.
It offers sharing of backlogs along the team to stay organized.
It works well for tracking deadlines and reporting team velocity per sprint.
Cons
The interface is a bit complex with lots of drill-downs, and expansions.
We cannot assign a task to multiple people.
It is hard to establish hierarchical relationships between stories.
When you input a bunch of stories, it will add them in reverse order.
Active Collab
We can create a process that works well with the project team as well as the customer. Project managers don't have to spend hours on data crunching. They can create leaner workflows that drive real value to the customer. Active Collab makes it easy to track the tasks from concepts to completion. We can track the time invested in each task of every resource and validate the estimates against it.
Want to know more about Agile,visit here Agile Tutorial !
Features
Active Collab offers a writing tool through which the team can work collaboratively on documentation.
It has the best budgeting and reporting features.
This tool can be hosted in a local network or can be accessed through the cloud.
It offers an invoice designer for recurring invoices.
It is available as both desktop and mobile app.
Pros
It offers batch editing, recurring tasks, and a timeline view.
It helps the track to see the time spent on each task.
It can integrate with online payment gateways.
We can add clients as guests and control their access to limited tasks.
Discussions have formatting options that enable improved readability.
Cons
It does not provide integration to any version control tool.
We cannot link individual comments.
Setting up different projects under a single client is very difficult.
We cannot add comments for subtasks.
The reports do not have personalization characteristics.
Related Article: Agile Prioritization Techniques
VersionOne
It unifies teams at all levels in an organization so they can plan initiatives and create documentation. It can scale up across teams, portfolios, workflows, etc. We can get end-to-end visibility of the progress of the project. It helps capture, create, and deliver the flow of business throughout the product development lifecycle. It is typically based on kanban style.
Features
It provides features like customer idea management, release and iteration tracking, custom reporting, defects tracking, etc.
It also offers sprint planning and releases planning.
We can visualize release dependencies.
It offers agile portfolio management.
We can create a planning room through which epic boards and portfolio timelines can be viewed by project managers and product owners.
It provides reporting and analytics and can integrate with reporting tools like Crystal Reports, Cognos, Business Objects, etc.
Pros
VersionOne makes the product road mapping easy.
It provides data visually through executive dashboards.
We can create custom reports including burndown charts.
It can integrate with GitHub. When a new build is triggered, it will be updated to the story.
Cons
The setup of this tool is a bit complicated.
To access basic stuff, we need to go through a lot of navigation.
There is no drag and drop functionality for attachments.
When documents are attached to stories, the tool might get slow.
Jira
Jira is a popular agile project management tool. The project team can create a list of tasks as stories based on the Confluence tool, and these stories can be tracked through the kanban board. Every story will have an estimated field in which we can set either story points or man-hour estimates. Later these will be used to track velocity and compare estimates to the actual time taken.
Features
It is well integrated with Atlassian tools. The dashboard gets automatically updated whenever code is committed to Stash or Bitbucket.
It provides full visibility through kanban, scrum, and scrumban boards.
We can communicate plans with stakeholders and get the roadmap connected with the team's work.
It provides various reports which we can use to know the team performance.
It is also offered through mobile apps on both Android and iOS.
It is available for both on-premise and cloud deployment.
Pros
Through Jira, we can prioritize and work with the team with complete visibility.
We can create release plans and turn data visually into reports.
It comes with pre-built workflows to make the planning easy. We can also create custom workflows that match project needs.
It provides unlimited custom fields.
It offers integrations to third-party tools through REST APIs.
Cons
It has a limited file size upload.
Burndown charts tracking is a bit difficult.
There are not many collaboration features available.
Searching for a task based on a specific duration is difficult.
Github Project Management
Github is widely used for hosting code by many developers. It also includes a project management tool that helps manage the project team. Project managers and developers can collaboratively work in one place. It provides project transparency so everyone can stay on schedule. The issues can be organized and assigned to individuals of the project team.
Features
We can assign up to 10 members to an issue.
It provides markdown task lists to coordinate tasks. We can add changes to the markdowns to make it more useful.
We can crosslink between issues and pull requests.
Each card will have a unique URL to share it easily.
We can add existing issues and pull requests to cards.
Add tasks to columns, and the columns can be aligned by status.
Pros
It supports adding labels to the issues, to make the filtering easy.
We can create checklists for pull requests, issues, etc.
If an issue is created with a pull request, it will automatically get closed when the pull request is merged.
We can create an issue to track a bug or present an idea. We can also attach images for them. It supports most of the image and file types.
Cons
The security might not be strong enough.
The learning curve is somewhat difficult.
Top 30 frequently asked Agile Interview Questions !
Planview LeanKit
The team across all levels of an organization can visually manage their tasks through LeanKit. We can model workflows using the kanban boards. We can simply build the board by drag and drop cards that can be categorized with custom labels. It will be easy to identify any bottlenecks to eliminate any risks. It visualizes data of teams in parent-child relationships and monitors statistics.
Features
We can limit the number of cards that can be assigned to a team member.
We can add and update policies for any task.
We can also add images or documents to the cards.
Lead and cycle time metrics can be used for identifying opportunities.
We can filter board views by user, due date, tag, priority, etc.
Pros
It offers flexible board customization.
Creating boards and different sections of it is very easy.
We can easily see the progress and which projects are coming up.
Tasks can be assigned to different users with color coordination.
Cons
Attachments are not handled properly.
A very little field for card description and it does not have formatting options.
Reporting features are not that great.
The user interface is not that intuitive.
Planbox
Align your ideas on a tailored agile innovation management platform from Planbox. We can establish a solution-oriented collaboration across the cross-functional teams. We can track deliverables and plan experiments. It is highly flexible, so we can modify the board according to the project preference.
If you have any doubts on Agile, then get them clarified from Agile Industry experts on our Agile community!

Features
The main important part of Planbox is the burndown charts. It enables us to track the progress of each resource in the project team to sprint completion.
The advanced reporting makes it easy to review status and identify where improvements are needed.
It also offers features like crowdsourcing and idea generation.
It can integrate bug reports, fixes, and customer feedback.
Pros
The reports are great and help in keeping track of the tasks.
We can track phase by phase deliverables.
We can add tasks and subtasks easily.
The user interface is very intuitive.
Cons
It has limited integrations.
We cannot add documents to sub-tasks.
We cannot customize reports to include company-related data.
Scoring the tasks for the overall project strategy is difficult.
Axosoft
Axosoft allows managing all the tasks from planning through release. We can easily manage product backlogs and plan releases. All the tasks added are stored as user stories. The planning of these user stories is done kanban style on card view.
Features
The important feature of this tool is the customer portal. It enables the customers to weigh in on the development process by giving feedback, testing code, requests new features, etc.
It enables project planning, bug, and incident tracking.
Axosoft offers a Release Planner through which we can plan sprint releases.
It offers detailed audit trails to see who and when the changes are done.
It offers integrations for GitHub, Office 365, Slack, Google Calendar, etc.
Pros
We can view the progress of the team graphically through the burndown charts.
It visualizes every step of the project development process.
The time tracking of tasks is down to seconds. This helps is accurate sprint estimates.
It provides customizable workflows to organize projects.
It has an easy to use scrum board.
Cons
The screen auto-refresh causes a bit of an issue.
Adding and attaching images is not easy.
It sometimes fails to load CSS properly.
It is hard to locate past sprints.
Conclusion
TeamPulse, Agile Bench, Assembla, Codegiant, Nostromo, Ravetree are also some of the well-known agile project management tools. While task management is the common thing that all these tools have, each tool has its unique features. Everyone has their style of managing projects. Some people might want to integrate with other tools, and some people might want more interactive charts. The key is selecting the right tool that matches the needs of the project and as well as the project owner.
Other Related Article:
4. Agile resume